Parcel of Bare Land at Wolfscastle, Haverfordwest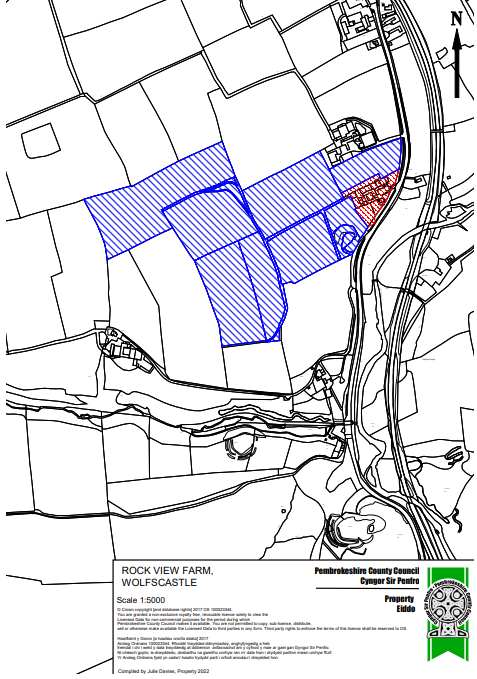 *** TO LET ***
DESCRIPTION
A parcel of land within Pembrokeshire County Council's County Farm Estate is to be let on a 6 month agreement. Please be advised that land is for the taking of grass crop only. Grazing is not permitted.
LOCATION
The land is conveniently located on the side of the A40 to the south of the village of Wolfscastle.
THE LAND
This extends to approximately 30 acres shown outlined on the attached plan (blue hatched area).
TERM
The land will be let on a 6 month agreement.
RENT
Tendered rents should be in the region of £1,500.
CLOSING DATE
Please respond by email with your full name, address, contact details and tender offer to propertyhelpdesk@pembrokeshire.gov.uk by 12 noon on Friday 29th April 2022.
For further details, please contact the property helpdesk on 01437 775874
These particulars have been prepared to provide a fair description of the property, but are set out for guidance only.  Their accuracy cannot be guaranteed and any potential purchaser, tenant or licensee must make their own enquiries and or inspection of the property to satisfy themselves as to their correctness.  Pembrokeshire County Council is obliged to consider all offers received in respect of this property up until exchange of contracts.  The Council is not obliged to accept the highest or any other offer made for the property.
Particulars
ID: 8646, revised 20/07/2022