Land at Ashdale Lane, Llangwm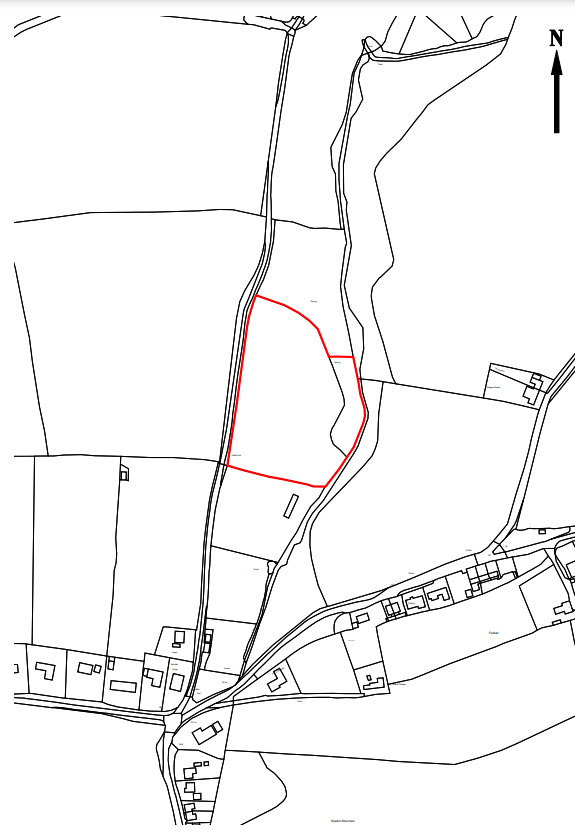 *** UNDER OFFER ***
DESCRIPTION
A parcel of grazing land within Pembrokeshire County Council's County Farm Estate is to be let on a tenancy agreement.
LOCATION
The land is located on the outskirts of the villages of Llangwm and Hill Mountain .
THE LAND
This extends to approximately 3.00 acres shown outlined in red on the attached plan.
TERM
The land will be let on the standard County Council agreement for a term of 3 years
RENT  
Tendered rents should be in excess of £850 per annum
Applicants are asked to indicate the annual level of rent that they would be prepared to offer.
This is to be shown on the enclosed application form.
The rent will be payable quarterly in advance on the 1st day of the agreement.
VIEWING
The land can be viewed from the public highway.
Transaction Policy
Pembrokeshire County Council's Transaction Policy can be found here: https://www.pembrokeshire.gov.uk/strategic-asset-management-plan
CLOSING DATE
No later than 12 noon on Friday April 29th 2022
Particulars
Land at Ashdale Lane Particulars
 These particulars have been prepared to provide a fair description of the property, but are set out for guidance only.  Their accuracy cannot be guaranteed and any potential purchaser, tenant or licensee must make their own enquiries and or inspection of the property to satisfy themselves as to their correctness.  Pembrokeshire County Council is obliged to consider all offers received in respect of this property up until exchange of contracts.  The Council is not obliged to accept the highest or any other offer made for the property.
ID: 8645, revised 30/11/2022