Description
The building is a single storey brick wall construction under pitched slate roof and glass skylight, which has the potential for a variety of different uses subject to obtaining planning consent.
Internally the property comprises a Disabled WC and storage cupboard.
Location
The former public convenience is located in the Front Street Car Park overlooking the Milford Haven Waterway, and benefits from superb views across the Haven. There is also ample parking in close proximity to the property however no parking spaces are to be included within the lease.
Area
Gross Internal Area of Building : 5.4 sq m (58.1 sq ft)
Internal Dimensions: 2.07m x 2.62m
Lease Term
Offers are invited for a Lease (on a Full Repairing and Insuring basis, lease length to be agreed).
The lease will be contracted outside the protection of the Landlord and Tenant Act 1954 and interested parties should take appropriate legal advice as to the implications.
Services
There is currently no electricity meter installed. The cost of connecting electricity to the property is to be borne entirely by the tenant.
The building does benefit from a mains water and sewerage connection.
Offers
Please submit final proposals by e-mail to malcolm.roberts@pembrokeshire.gov.uk or by post/hand delivered "Private and Confidential" addressed to Malcolm Roberts, Property, County Hall, Haverfordwest, SA61 1TP with "Former Front Street Pembroke Dock Public Conveniences" indicated on the envelope.
Your proposal needs to consist of an annual rental offer, and details of the proposed use for our consideration.  Any lease granted would be on a Full Repairing and Insuring basis, meaning that the tenant would be responsible for all repairs and maintenance of the building.
Business Rates
Interested parties should make their own enquiries regarding Business Rate liability.
Legal Costs
The new tenant will be required to make a contribution of £420 + vat towards the Council's legal costs.
.
Viewing
The property is currently boarded up therefore it is likely that any internal viewings will be conducted by way of block viewings, which the date and times will be provided to interested parties. Strict covid-19 protocols will apply at all times during viewings.  
Further Information
Malcolm Roberts
Chartered Surveyor, Property
01437 776519
malcolm.roberts@pembrokeshire.gov.uk

Offers to purchase the building will not be considered at this time

These particulars have been prepared to provide a fair description of the property, but are set out for guidance only.
Their accuracy cannot be guaranteed and any potential tenant must make their own enquiries and or inspection of the property to satisfy themselves as to their correctness. 
Pembrokeshire County Council is obliged to consider all offers received in respect of this property up until exchange of contracts. 
The Council is not obliged to accept the highest or any other offer made for the property.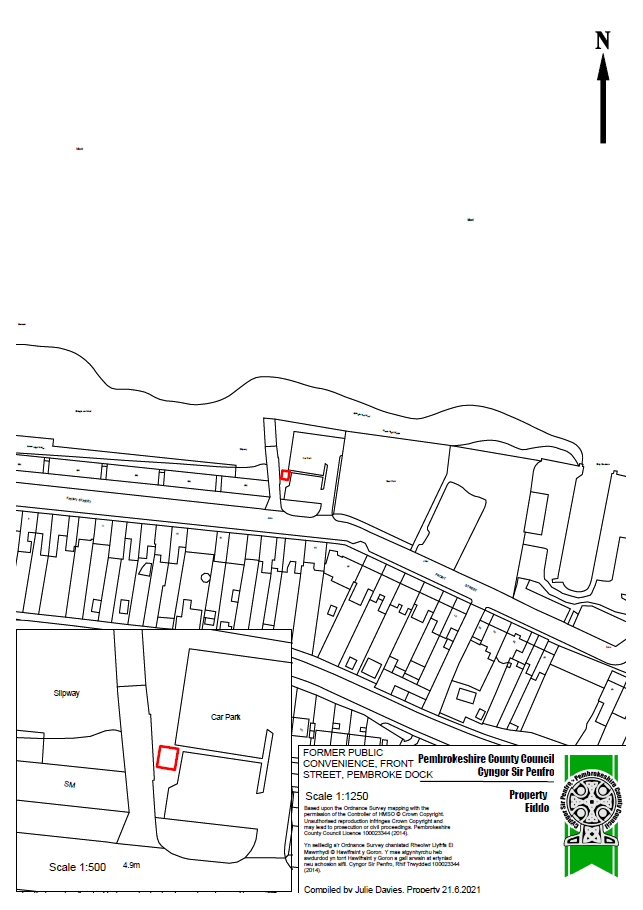 This item is also available in Welsh/ Mae'r eitem hon ar gael yn Gymraeg hefyd