Welcome to Your Vote Week encourages young people to use democratic voice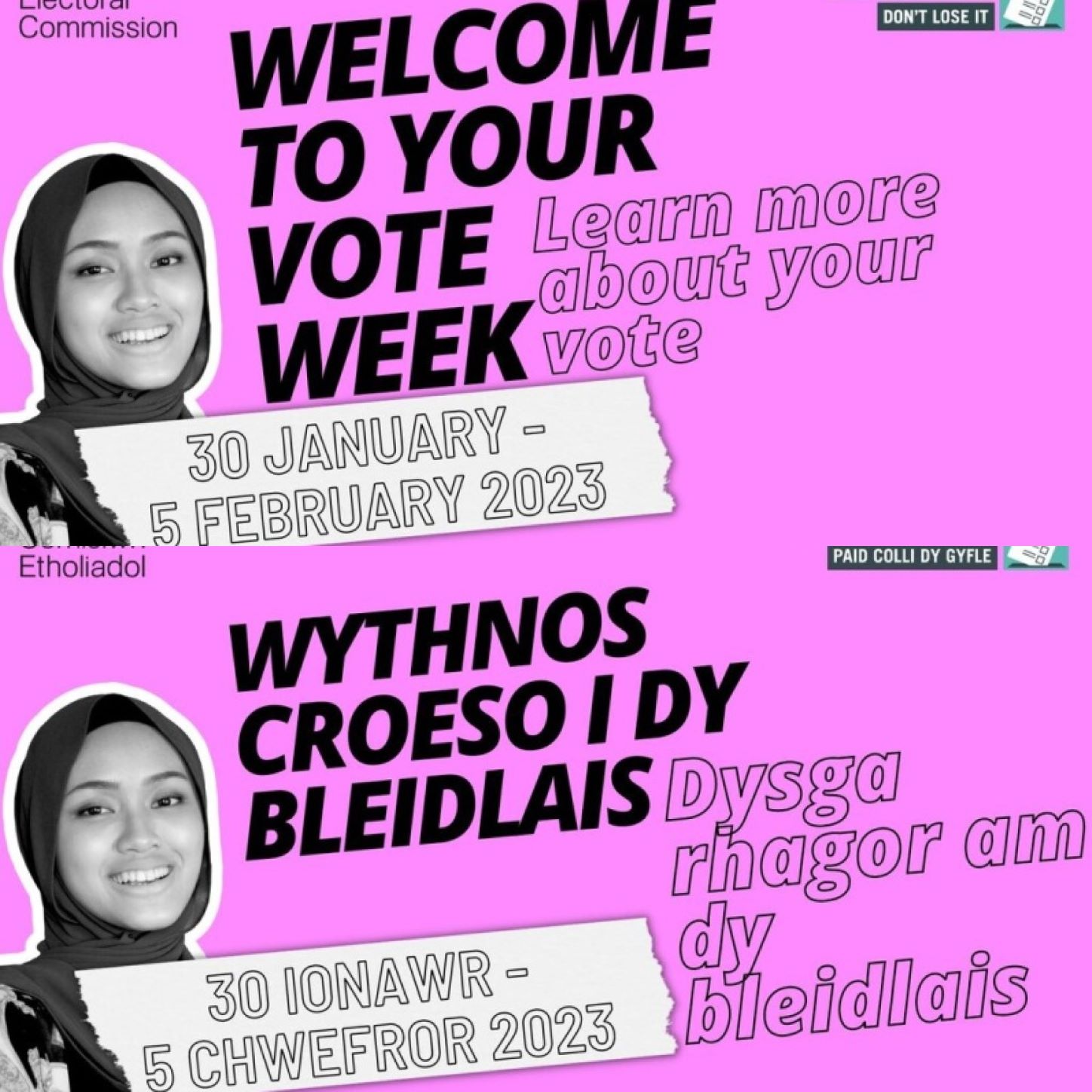 The countdown is on as a week of campaigning to get young people involved with politics, democracy and using their vote draws closer.
Schools, teachers and young people across Wales are set to get involved with 'Welcome to Your Vote Week 2023' running from Monday, 30th January to Sunday, 5th February.
Running the campaign is the Electoral Commission and it aims to start the conversation about democracy and politics with young people – and between themselves - in schools and colleges.
Teachers and school staff can sign up to receive free resources based on this year's theme of #OurDemocracy all designed to help open up discussions and encourage questions from young people.
Pembrokeshire County Council has invited schools to take part in a preparation 'Teach the Teachers' session prior to Welcome to Your Vote Week that will boost skills and confidence in taking part.
The aim is to increase voter registration and participation in Welsh Government and Local elections in the 14 to 16-year-old age bracket, as well as older teenagers in schools and colleges.
Will Bramble, Electoral Registration Officer and Pembrokeshire County Council Chief Executive said: "Currently, more people can vote in Wales than ever before. 16 and 17 year olds can vote in Senedd and local council elections. It doesn't matter where they were born or what their nationality is, as long as they are a resident of Wales and have registered to vote.
"The Electoral Commission wants to provide young people with the knowledge and understanding they need to create change in their communities. This will give them confidence to vote, and to understand that their vote matters."
A wide range of resources are available including printable posters, social media graphics, template social media posts, quizzes, videos and newsletter content so educators can feel confident in their ability to deliver this important message. 
As well as raising awareness the resources will help educators to deliver a focus on democracy as part of the new curriculum for Wales with lesson plans, notes, activities and assembly presentation slides on the Electoral Commission website.
ID: 9537, revised 24/01/2023