Waste and Recycling Centres to close, household collections to continue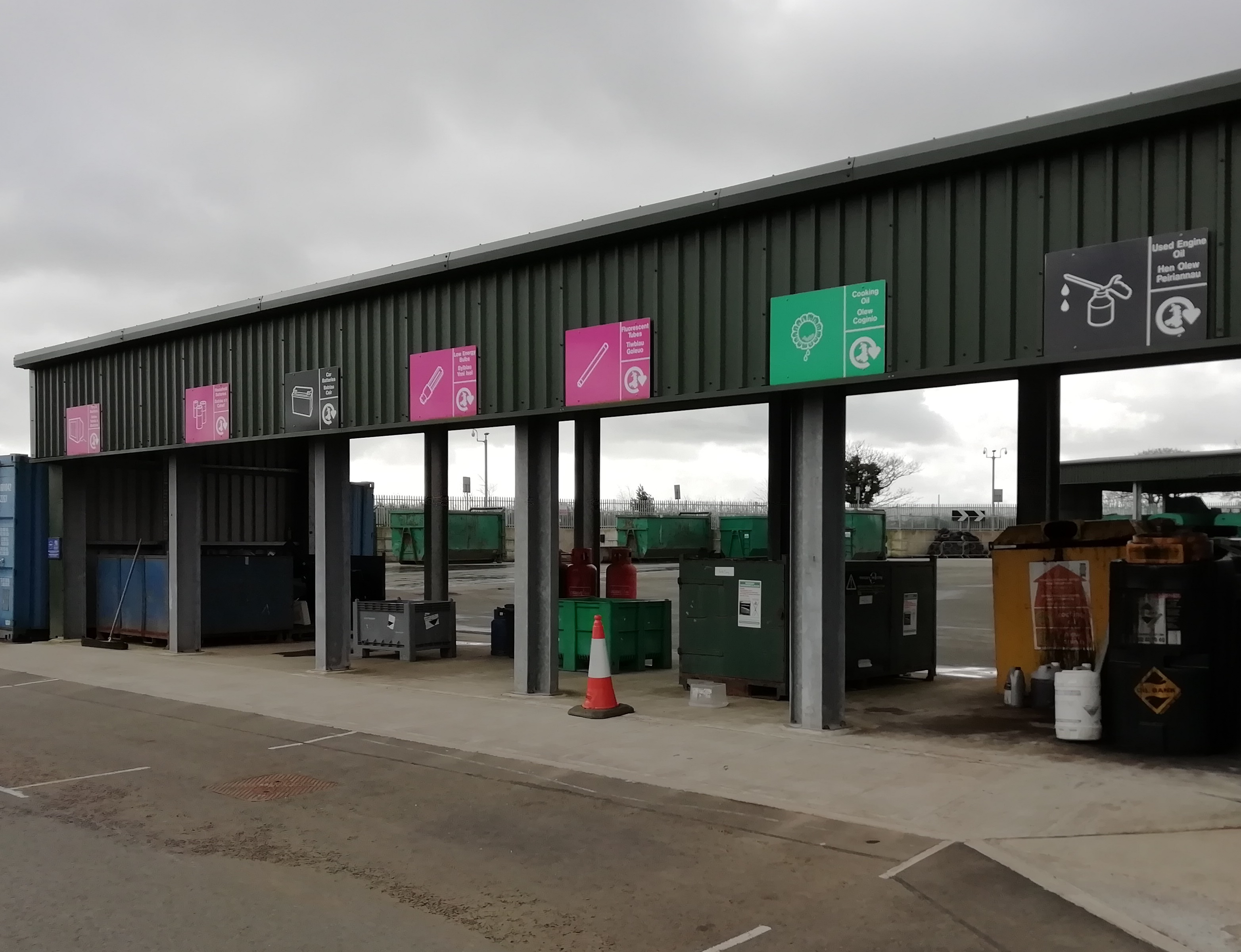 Pembrokeshire's County Council's Waste and Recycling Centres at Waterloo (Pembroke Dock), Winsel (Haverfordwest), Manorowen, St David's, Hermon and Crane Cross (near Saundersfoot) will be temporarily closed from Saturday, 24th October, until Monday, 9th November, in line with Welsh Government's 'firebreak' lockdown.
The temporary closures of Waste and Recycling Centres across Wales were announced by Welsh Government on Monday.
Waste and Recycling Centres were included in the list of facilities which would be closed during the fire break period between 23rd October and 9th November and travelling to a Waste and Recycling Centre was also not identified as a necessary reason for travel under the firebreak guidance.
More information can be found at https://gov.wales/coronavirus-firebreak-frequently-asked-questions
Based on current Welsh Government advice, sites plan to re-open on Monday, 9th November, when winter opening hours will resume. The booking system will be available to reserve slots from Sunday, 8th November.
Click here for further details on the booking system.
The Authority's household waste and recycling collections are currently continuing as normal.
To find out more about the collection arrangements for individual properties, type the postcode into the 'Search for Your Bin Day 'box on the Council's Waste and Recycling page or log onto My Account
The Council has also asked households to minimise the amount of waste for collection.
The Council's Cabinet Member for the Environment, Cris Tomos, explained: "With pressure on services and our Waste and Recycling Centre's temporarily closed, please avoid doing any big clear-outs at home or undertaking any DIY or garden projects which are likely to generate large amounts of waste.
"Please do not burn household waste at home. This creates air pollution that could harm people nearby who may already have breathing difficulties due to Covid-19. There is also the danger that fires could get out of control."
Councillor Tomos added: "Remember to recycle as much you can by following guidance on the Council's website and by condensing it down as much as possible."