Video highlights learning disability support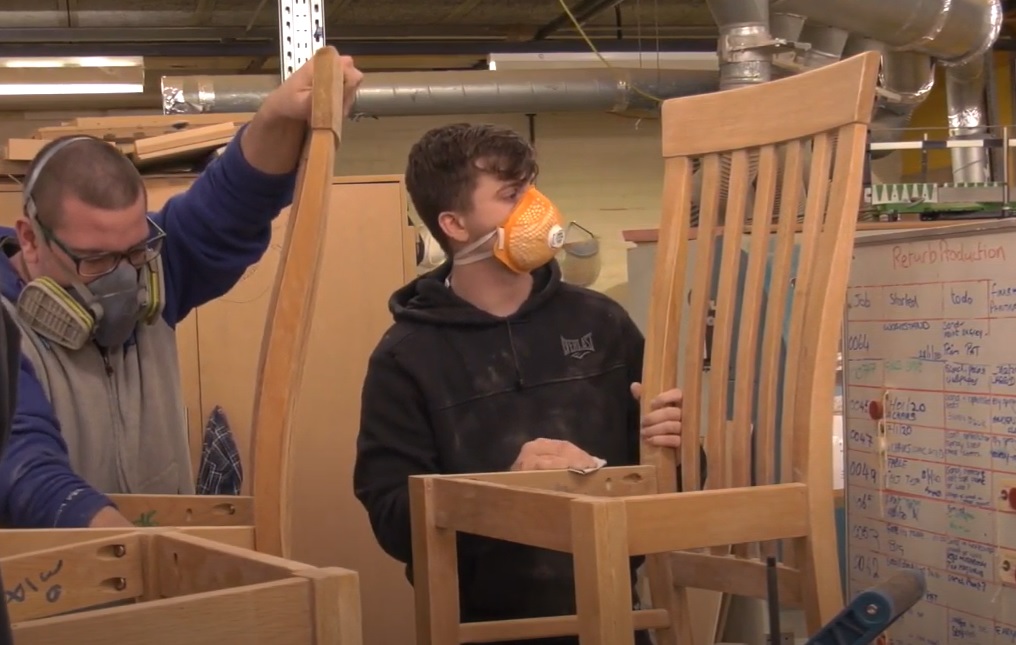 Pembrokeshire County Council is supporting Mencap's Learning Disability (LD) Work Week which this year runs from Monday, 9th November to Sunday, 15th November.  
Covid-19 has forced employers to think differently about the way people work. This has had a significant impact on work for people with learning disability and autism who typically have jobs that cannot be done at home.
As a Disability Confident Leader, the County Council has ensured that staff with a learning disability and autism are supported and able to continue to work throughout this difficult time. 
To mark the forthcoming LD Week, a new Supported Employment video has been produced highlighting the work that the Haverfordwest-based Norman Industries does to support people with disability across all its work areas.      
Norman Industries is the Council-supported factory in Snowdrop Lane which employs people with a disability.
While administrative staff are generally being asked to work from home, this isn't possible for someone with a learning disability.
So Norman Industries has been making 'sneeze screens' to adapt its work space and protect its staff, ensuring that its disabled staff are still able work in an environment that provides the support they need. 
During LD Work Week the factory will be highlighting this work across its social media feeds.  Some of the stories that will be featured include: 
·         Hannah, Gethin and Chris who work in the Norman Industries craft area and were supported to continue making goods for Scolton Manor's Make, Grow and Eat farm shop throughout lockdown 
·         how Jack, Callum and 'AJ' have enjoyed learning new skills at The Social Zone Café - Caffi Man Cwrdd - located within Milford Haven leisure centre
·         following Dylan who moved from college into supported-living at the end of the first lockdown and has moved into paid work with the help of Experience 4 Industries.
Since April, the new Tackling In-Work Poverty project has helped over 20 people to gain Department of Work and Pensions Access to Work funding to provide the support they need to safeguard their jobs.
To view the video go to:
https://youtu.be/hWyKyCgotXk (English)
https://youtu.be/ke_YzNQ1TEo (Welsh)
Follow LD week on social media at: #LDWork20 and #ThinkDifferently.