Universal Free School Meals Roll-out to Commence in September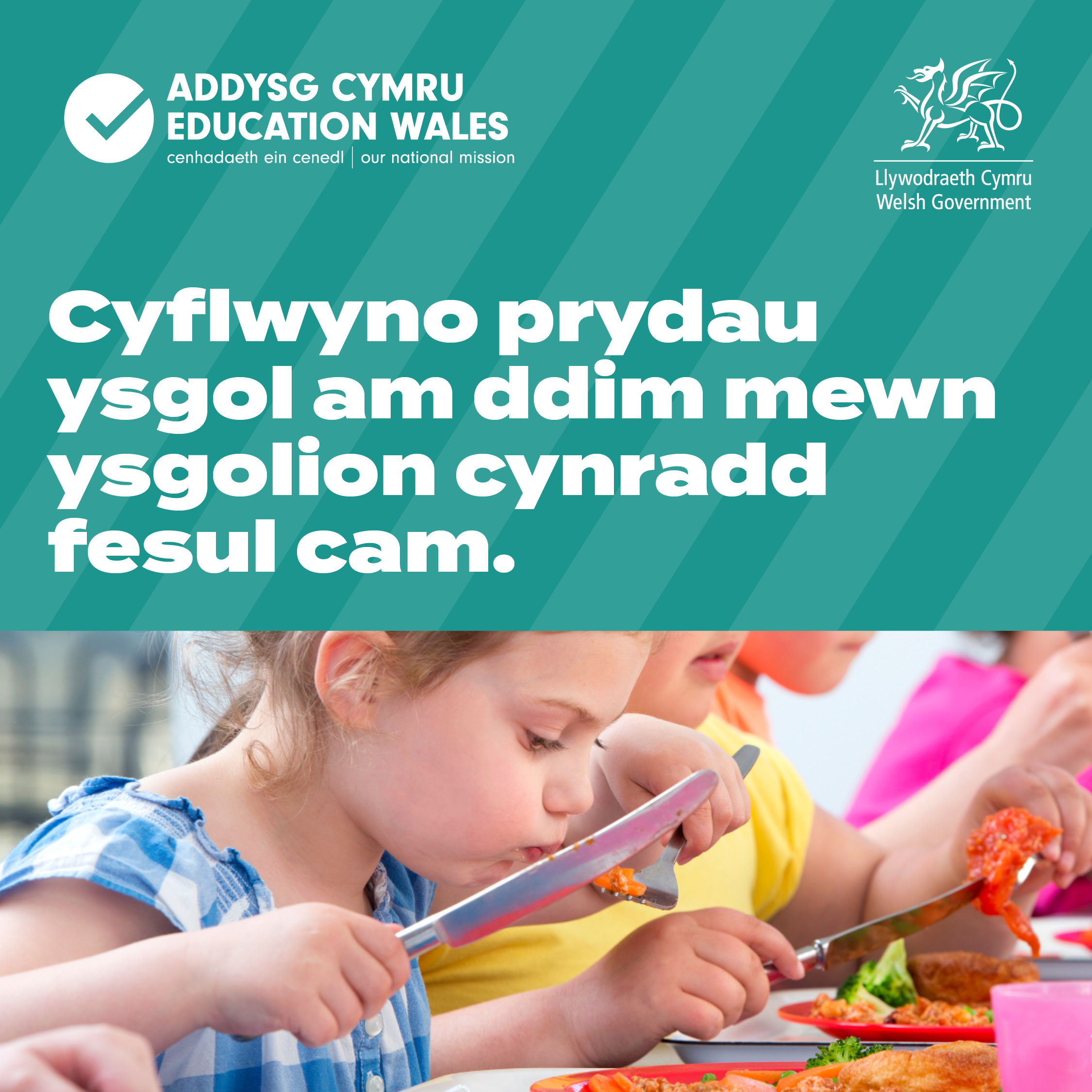 Pembrokeshire County Council welcome's the Welsh Government's rollout of universal primary free school meals.
From September, Full Time Reception and Years 1 and 2 will receive free school meals which will be extended to all primary school pupils by September 2023.
This significant undertaking will help families across the county, especially given the unprecedented cost-of-living crisis.
Cllr Guy Woodham, Cabinet Member for Education and Welsh Language at Pembrokeshire County Council, said: "We will be rolling this out for the youngest children first of all which will support tackling child poverty and ensure that no child goes hungry while in school. 
"In addition to encouraging healthy eating, this significant move will increase the range of food pupils eat, improve social skills and wellbeing at meal times – and lead to improvements to behaviour and attainment."
Further detail about free school meals for the youngest learners in Pembrokeshire will follow later this week.
ID: 8815, revised 22/06/2022