'Treasures' Exhibition Officially Opened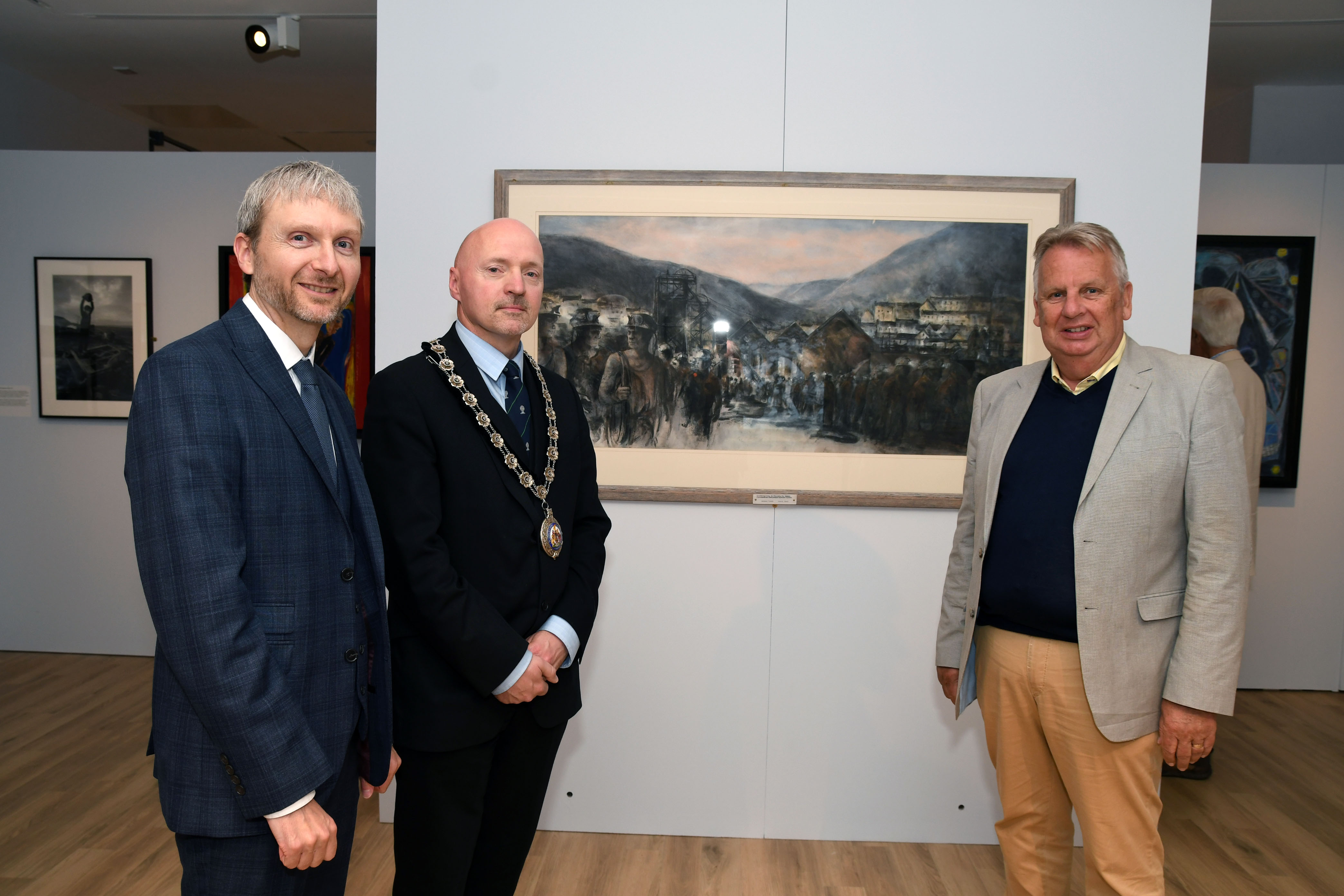 An iconic collection of some of Wales' most historic items has been officially opened at Glan-yr-afon/The Riverside in Haverfordwest by the President of The National Library of Wales, Rhodri Glyn Thomas.
The Treasures exhibition is the result of a partnership between Pembrokeshire County Council and The National Library of Wales.
Mr Thomas said it was The National Library's most ambitious exhibition ever to have taken place outside the library building in Aberystwyth, and an opportunity to see priceless items which have shaped the history of the country.
"The collection features tens of showstopper items that could easily be main items on their own in any exhibition on the history and culture of Wales," he said.
Treasures includes William Morgan's Bible of 1588, arguably the most influential book in the history of the Welsh language; the original score and words of Hen Wlad Fy Nhadau, and an original Turner painting of Dolbadarn Castle.
The exhibition also features a map drawing of the fictional village Llareggub, the setting to the play Under Milk Wood, in the hand of Dylan Thomas himself, and an original copy of Hedd Wyn's winning ode Yr Arwr at what became known as the 'Eisteddfod of the Black Chair'.
Four iconic items will be displayed one-by-one during the course of Treasures, including the earliest Welsh language manuscript The Black Book of Carmarthen, which is currently on display.
Cllr Dr Simon Hancock, Chairman of Pembrokeshire County Council, said the Authority was privileged to host the collection, and that he was confident it would prove as great a success as the gallery's inaugural exhibition, Kyffin Williams: Land and Sea, which attracted more than 11,000 visitors.
Showing alongside Treasures is The Story of Pembrokeshire, a permanent exhibition focusing on the history, culture, arts and legends of Pembrokeshire. Both exhibitions will run until Saturday 12th October.
Funding to build the facility came from a range of sources including Pembrokeshire County Council, Welsh Government, the Wolfson Foundation, the Foyle Foundation, and Pembrokeshire Coast National Park Authority.
Haverfordwest Town Council have given a five-year funding package to ensure the library is able to open throughout the year on Saturday afternoons, the previous library having been open on Saturday mornings only.
For more information:
Caption
Rhodri Glyn Thomas (right) pictured at the opening of the exhibition with Cllr Dr Simon Hancock and Mike Cavanagh, the County Council's Head of Cultural, Leisure and Registration Services.