Toilets top again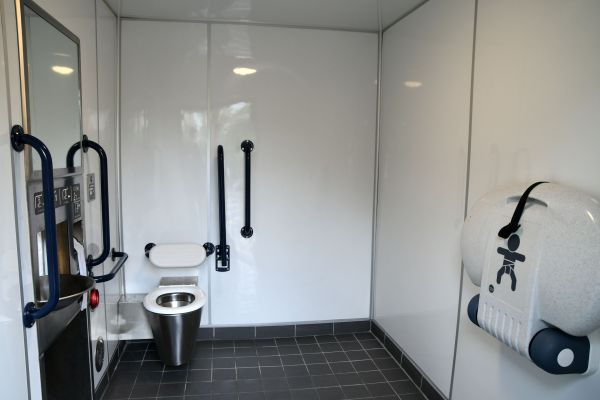 Pembrokeshire's public toilets have once again come out tops in the Loo of the Year Awards.
It's the third successive year the county's public loos have finished top of the 'Premier League' of the UK's public conveniences, meaning they retain their 'Champions League' status.
Danfo UK Limited – which cleans and maintains the toilets - were awarded best external contractor in Wales for the work they undertake in Pembrokeshire.
The accolade was announced at the recent 'Loo of The Year' awards where they cleaned up in a number of categories.
The state of the art changing places facility on Tenby The Green (Salterns) car park was crowned best in Wales while the refurbishment of the whole facility won an award for being one of the top toilets within a car park.
Overall, the number of toilets awarded the highest accolades has increased with those achieving the top category, platinum status, increasing from one toilet in 2015 to six in 2018.
Toilets achieving gold status have increased from 41 toilets in 2015 to 58 in 2018.
Each toilet was visited and inspected by a representative of the Loo of the Year organisation and judged with the outcome based on a grading system.
Pembrokeshire's toilets scored 363 points against second placed Brighton with 198 points.
"These accolades are proof that the partnership between Pembrokeshire County Council and Danfo UK is working," said the Authority's Cabinet Member for the Environment and Welsh Language, Councillor Cris Tomos.
"We have the second highest number of public toilets in the UK so having so many in tip top condition is a great indication of what we are providing members of the public.
Caption
The Changing Places facility located at Tenby, The Green (Salterns), has been voted best in Wales with the overall facility, one of the best in UK car parks.