Temporary measures introduced to create extra space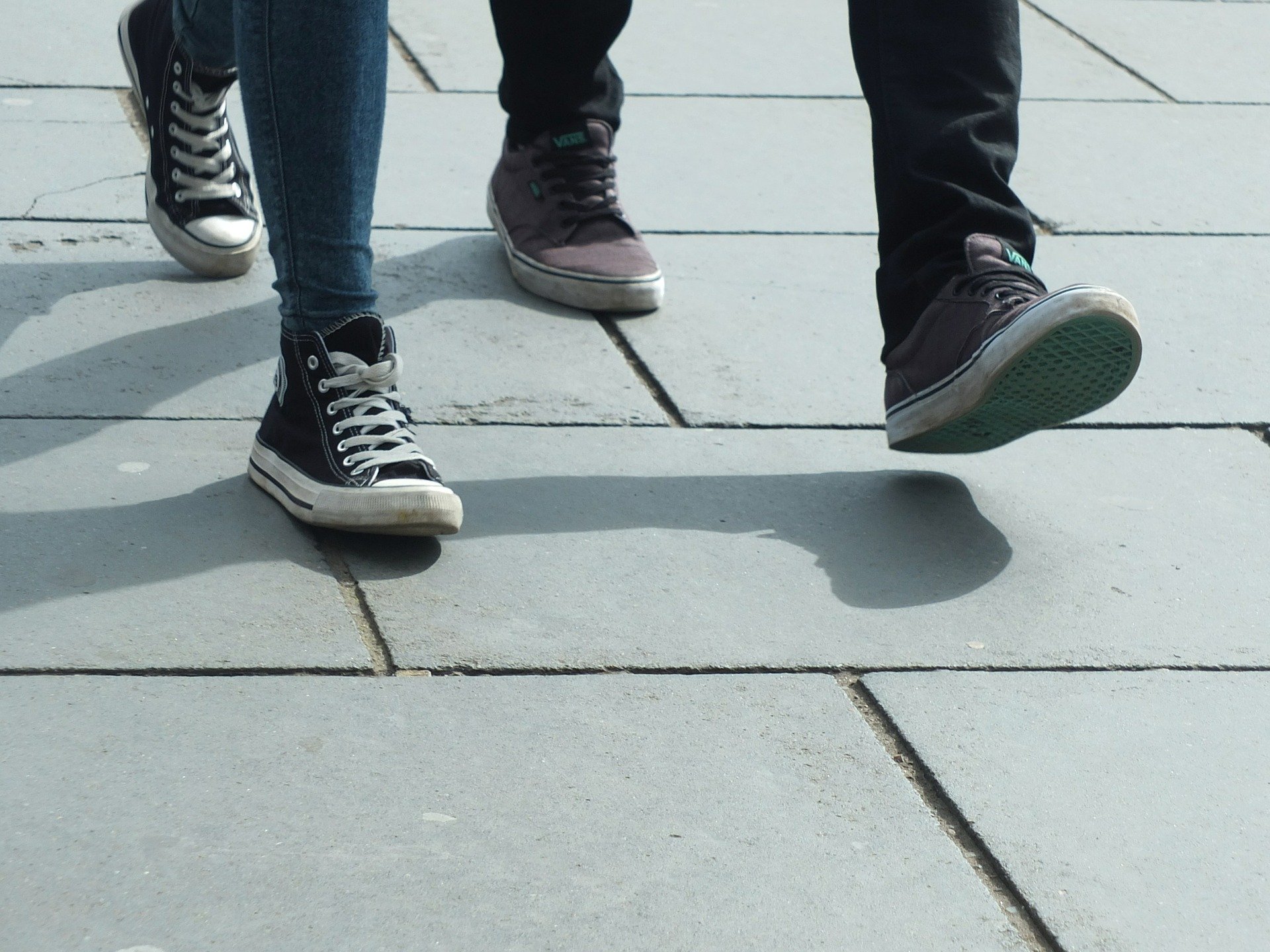 Further measures to aid social distancing are being considered by Pembrokeshire County Council following the successful implementation of several schemes.
Through engagement with local communities and funding from the Welsh Government for the re-allocation of road space, the Council has created extra space to support social distancing measures and the unlocking of businesses.
The measures also look to promote active travel and other forms of sustainable travel.
Over recent weeks schemes have been focussed on the centres of Tenby, Saundersfoot and St Davids as well as some measures in Narberth and Haverfordwest.
In Saundersfoot parking bays have been suspended and temporary barriers have been put in place to extend the width of the footway at Cambrian Terrace and The Strand.
A new one-way system has also been introduced in the centre of St Davids. This has allowed the carriageway width to be reduced and a new pedestrian footway created linking Oriel-y-Parc to Cross Square.
In addition the Authority has also partially pedestrianised Cross Square which has created a pedestrian friendly environment and an area that can be utilised for other types of activities including market stalls.
In Narberth the Council has introduced measures to support social distancing where footway widths do not lend themselves to two way pedestrian flow. Again parking has been suspended and temporary barriers installed to allow part of the highway to be utilised by pedestrians. Further measures are currently being considered at other locations.
In Tenby for the annual pedestrianisation scheme, the Council has looked to support the unlocking of businesses by providing guidance and advice on various matters including Café Culture and social distancing.
Our Streetcare team has played a pivotal role in meeting various businesses including those from the hospitality sector, and has looked at individual properties to see what measures can be implemented.
In addition we have provided extensive information signage at all of the above locations highlighting the need to social distance.
All measures have involved community engagement from the start which has meant that we have been able to develop the schemes with the support of those impacted.  
The situation across Pembrokeshire is currently being reviewed with regards to whether further measures are needed.
Councillor Phil Baker, Cabinet Member for Infrastructure, Licensing and Major Events, said: "By working closely with our communities we have been able to determine what needs to be done and where, to ensure we can continue to unlock safely.
"The extra space provided and the safe space for pedestrians is part of our plans to work together and adapt the way we live in response to Covid-19.
"These schemes will support our businesses, residents and visitors and we will implement further schemes where it is deemed necessary."