Take your First Steps towards gaining Digital Skills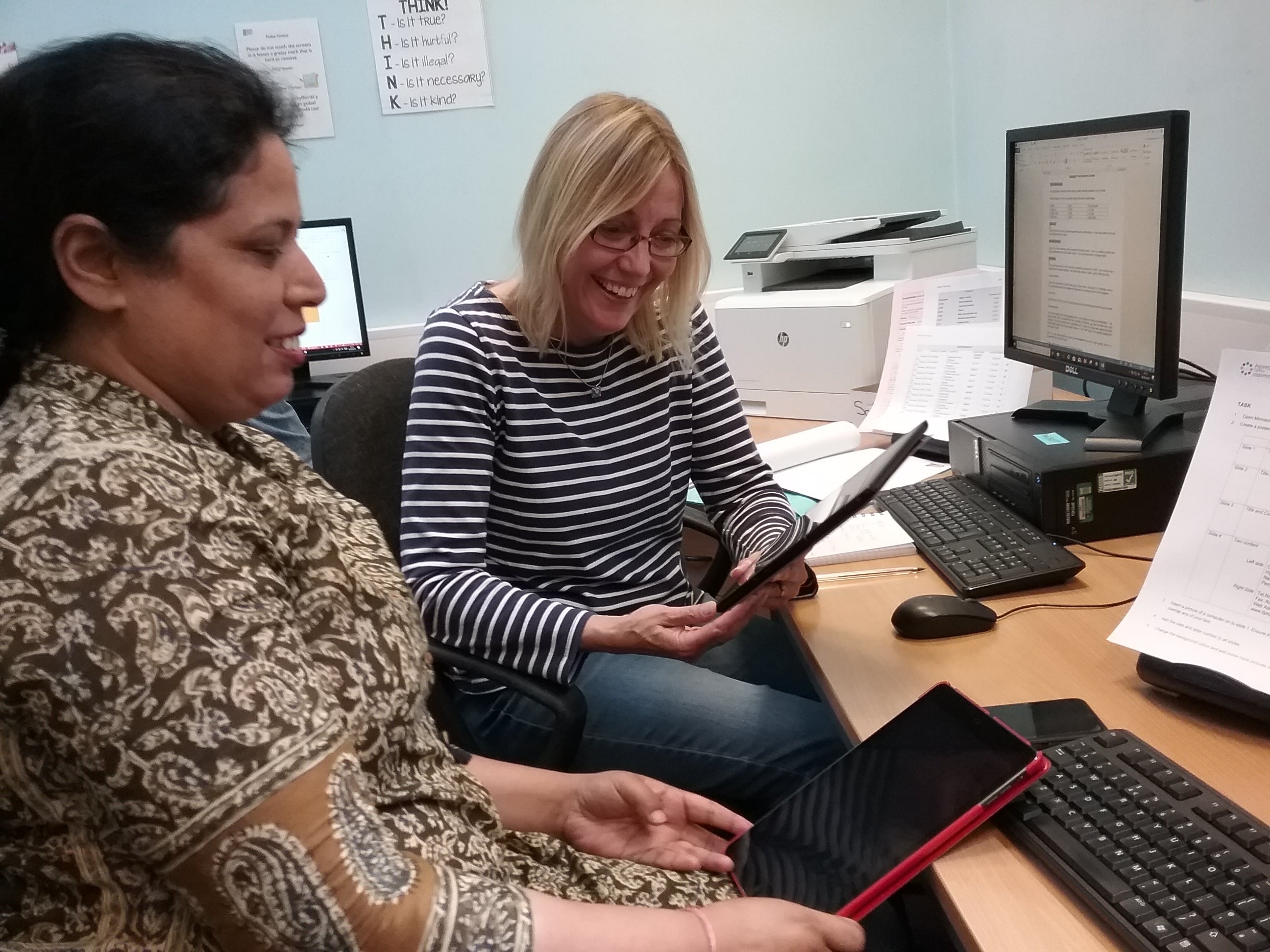 Did you struggle to do things on the internet over lockdown?
Do you wish you had the skills to do a supermarket shop or talk to your family online?
If so, Learning Pembrokeshire (Pembrokeshire County Council's adult learning programme) is here to help.
The team are launching a free 'Digital Skills First Steps' course this autumn for complete beginners as well as those with basic skills who want to improve.
Tina Jones from Learning Pembrokeshire said digital skills not only help people connect with family and friends from around the world but also offer independence to do your own shopping and banking.
"Since the Covid-19 crisis the internet has been used even more for learning, working, communicating, socialising and shopping," she said. 
"Many people have started having 'virtual' gatherings with family and friends, and booking supermarket online deliveries or collections have become more important. You may have seen how happy and proud someone was when they managed to book a time slot!"
However many have not been able to participate in these online activities due to their lack of digital skills, she added.
"An estimated one in four people in Wales were unable to use the internet by themselves before lockdown, according to research," she said. 
"So don't worry that you're the only person who isn't a whizz on the internet – that just isn't the case.
"This course is a great opportunity to gain digital skills and become more comfortable with technology."
Cllr Neil Prior, Cabinet Member for Transformation and IT, said: "This is a great initiative that is really timely, especially as our usual ways of keeping in touch have been disrupted over recent months.
"It's never too late to learn, so I hope that people take their first digital steps with Learning Pembrokeshire".
Learning Pembrokeshire also has a range of other digital literacy courses for those who want to upskill.
Demand for employees with digital literacy skills is growing and workers now have to access digital tools and platforms within their work environment. 
Digital Literacy qualifications can be invaluable and can be gained whatever your age.
·         If you would like to know more about the FREE Digital Skills First Steps course or any other digital literacy courses then please contact Learning Pembrokeshire on 01437 770130.
·         The full list of classes is available on the Learning Pembrokeshire website at www.pembrokeshire.gov.uk/adult-learning
Pictured is a Learning Pembrokeshire digital skills class (the image was taken pre-social distancing).