School canteens preparing for return of pupils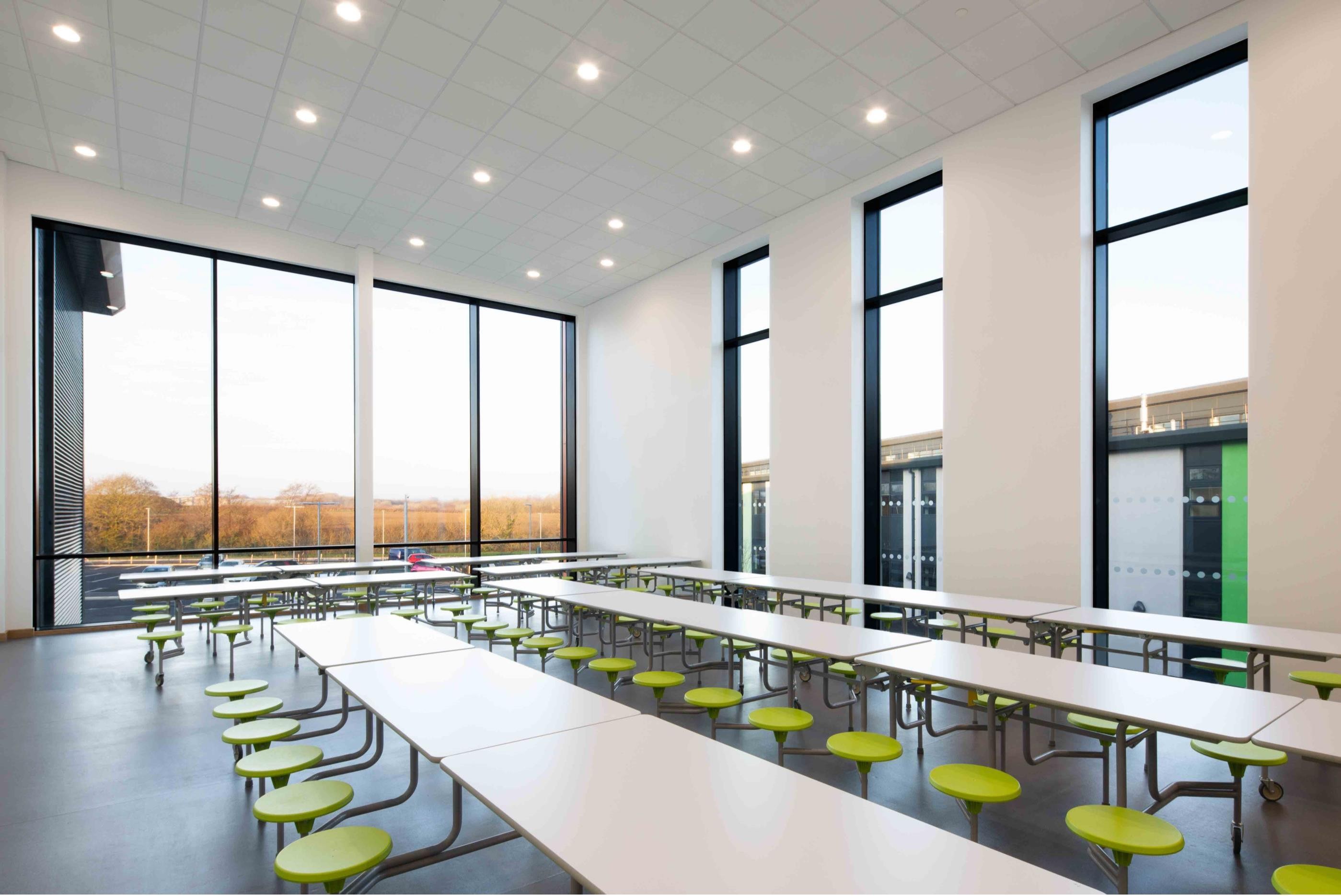 Schools kitchens and canteens in Pembrokeshire have been extremely busy planning for the return for pupils from Monday, 29th June.
Although 13 hub schools have been open during lockdown period to feed the children of key workers, the other sites have until recently been shut down.
However, parents and carers are being reassured that extra measures are being put into place to ensure that meals will be prepared and served safely and in accordance with Covid-19 hygiene and social distancing guidelines.
In secondary schools, hygiene reminder signage and sanitiser points have been installed as well as safety screens at serving points, with PPE provided to canteen staff.
Most primary school children will have their lunch served to them at their desks in their classrooms to reduce the risk of close contact with other groups in the school.
For those pupils in school all day (i.e. all primary schools and four of the secondary schools), the following provision will be available:
Children in primary schools will be able to choose from a two-week rolling menu of a hot meal with cold dessert. The menu will include a variety of the most popular options to ensure that children's return to school is as enjoyable as possible.
Secondary school pupils will be offered a 'grab and go' selection of food, including hot provision, with canteen and other seating arrangements organised by the schools.
In both primary and secondary, vegetarian and special diets will be catered for as usual.
Following consultation with schools, the Council is asking parents to, if possible, not send a packed lunch with their child to reduce the risk of potentially contaminated packaging being brought on to the school site.
Parents and carers are reminded to top up their children's accounts if they pay for meals. 
Parents of children eligible for free school meals will continue to receive the fortnightly payments into their bank accounts until the end of August.