Roll-out of cashless car park machines continues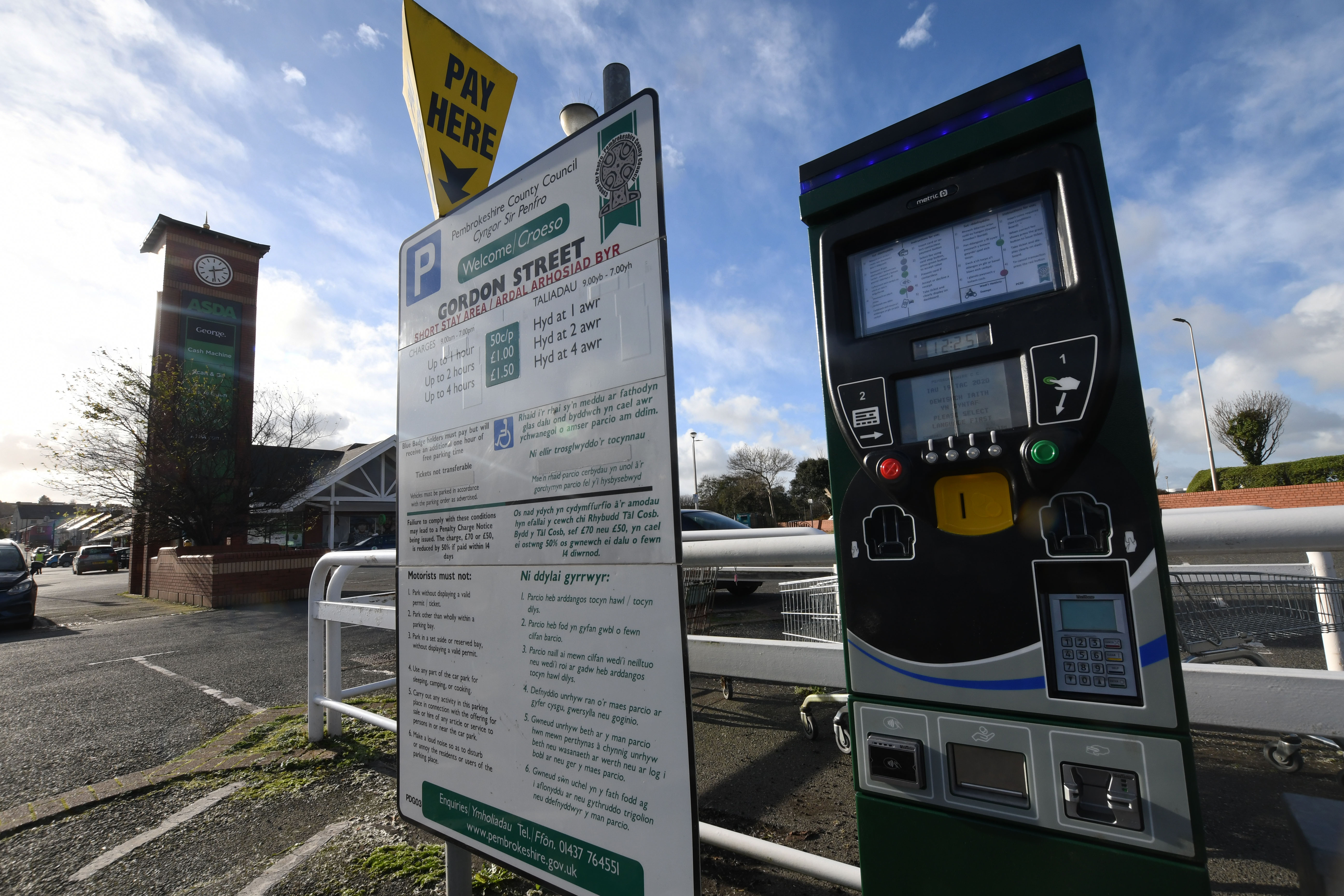 Pembrokeshire County Council has increased the number of its car parks served by cashless payment machines
This week has seen cashless option machines installed at the following car parks:
·         Gordon Street, Pembroke Dock
·         Townsmoor, Narbeth
·         Lower Charles Street, Milford Haven
·         The Parade, Pembroke
·         top floor, multi-storey, Tenby.
A similar machine has also been located at the car park on The Commons, Pembroke, although it does not operate during winter.
Cashless payment machines have already been operating for some time in the following car parks:
Haverfordwest: Castle Lake, Perrots Road, Rifleman's Field, St Thomas Green   
Tenby: North Beach, The Green and The Salterns
Dale sea front
Goodwick, The Parrog
St Dogmaels, High Street.
The Council's Cabinet Member for Infrastructure, Phil Baker, said: "We continue to roll out cashless payment options in our car parks. We are very aware that customers these days prefer to pay by card or alternative electronic means.
"During the pandemic we found that residents are carrying less cash than before and it also means that you don't have to worry about having the correct change available."