Road safety scheme underway at Pentlepoir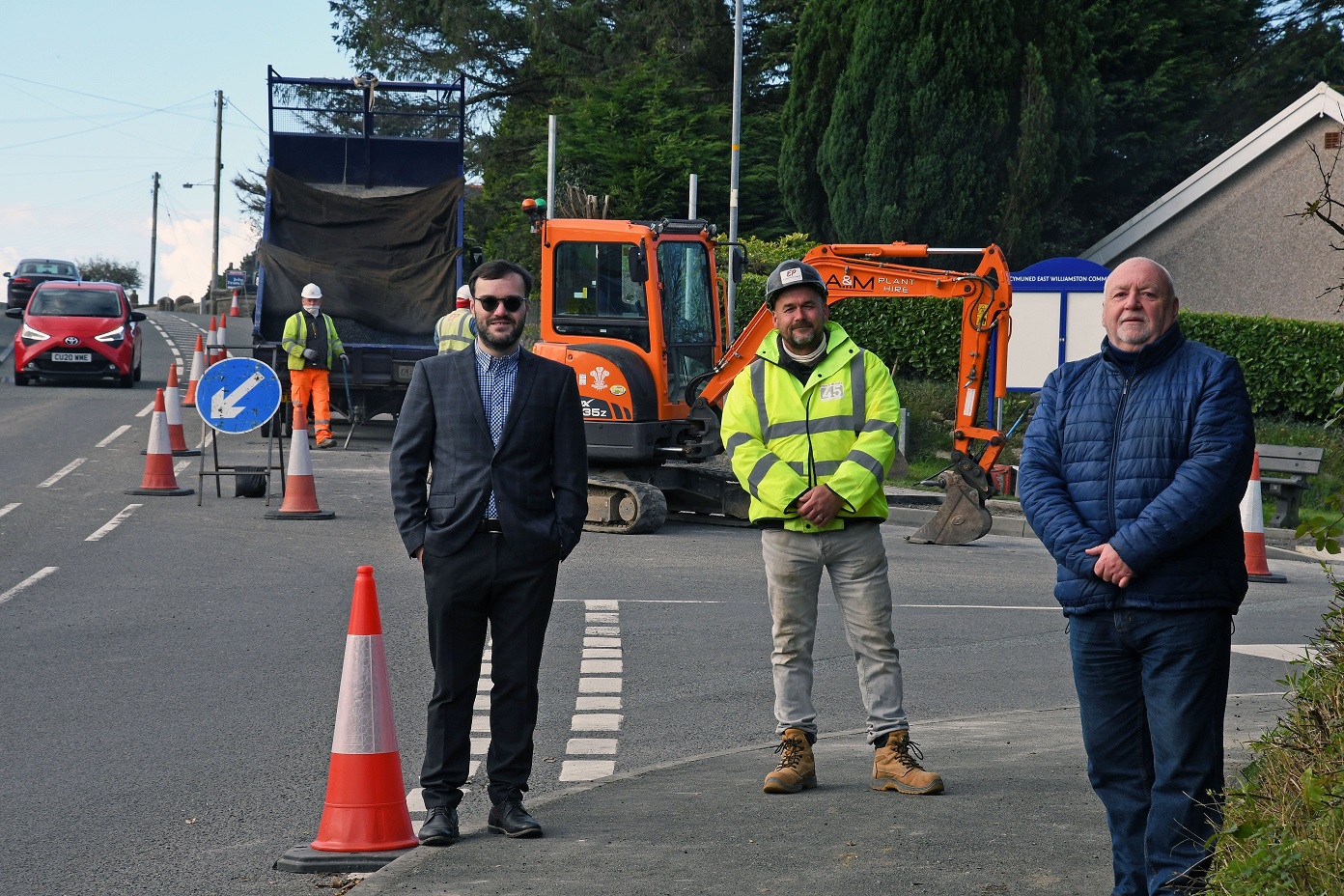 Work is currently underway to improve road safety on the A478 at Pentlepoir between the junctions of Templebar Road and Station Road.
The Pembrokeshire County Council scheme aims to reduce speed and traffic congestion, as well as creating public transport and pedestrian improvements.
County Councillor Phil Baker, Cabinet Member for Infrastructure, said: "I am delighted to see this road safety scheme being delivered on site.
"This is due to the dedicated work of the County Council design and delivery team and construction by Evan Pritchard Contractors Limited all working in these challenging times."
The traffic calming measures will include the installation of mini-roundabouts, refuge islands, road marking and signage.
Traffic congestion will be addressed by replacing the A478's existing Templebar Road and Station Road T-junctions with mini roundabouts."
Pedestrian enhancements include wider footways and new links, while new bus shelters and raised bus platforms will be installed as part of public transport improvements.
Local County Councillor Jacob Williams commented: "Speeding is a concern that's commonly raised with councillors and can be notoriously difficult for the Council to tackle. Fortunately, the various elements involved at this location meant something was possible.
"This scheme has been a long time in the planning and I'm confident it will help improve pedestrian safety, curb excess speeding on the main road through this part of Pentlepoir, all whilst improving traffic flow at the junctions.
"I also have confidence – which some don't share – that safely negotiating mini-roundabouts is well within the ability of even the most novice road user, and that the new layout will soon be appreciated."
The scheme is scheduled for completion in mid-November.
Caption
Pictured at Pentlepoir, where new traffic calming measures and other improvements are being installed, are Councillors Jacob Williams (left) and Phil Baker with (centre) Carl Vincent, site foreman for Evan Pritchard.