Record keeping reminder after customer complaints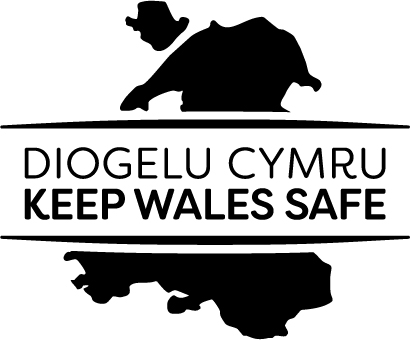 Pembrokeshire businesses are being reminded that record keeping of customers visiting their premises is a legal requirement.
The reminder comes after complaints to Pembrokeshire County Council about a minority of businesses failing to keep records.
Council officers are underlining that record keeping must take place and enforcement action can be taken where non-compliance is found.
Improvement Notices, Prohibition Notices and Fixed Penalty Notices could be served on those not following the rules.
Record keeping is an essential part of the Test, Trace Protect (TTP) scheme, helping to prevent the spread of coronavirus and keep us all safe.
Customers and visitors should provide their contact details to the businesses to be shared with the TTP service in the event of a localised incident where persons may have been exposed to Covid-19.
Businesses should also be wary of accepting requests for bookings for large numbers as there are still restrictions on the number of households which can meet.
 Where an extended household (of up to four households) agree to form a single extended household, the members must remain within that single household group and they cannot decide to move between different extended households for convenience sake such as to book a table for a night out.
Any incidents of Covid-19 illnesses associated with large groups of people from multiple households attending premises together may be able to be traced back to individual businesses, who are responsible for managing the people who attend their premises.
The keeping of customer records for the TTP Service will help to identify people who may have been exposed to the virus and who may be pre-symptomatic or asymptomatic, but still at risk of spreading the infection, so that appropriate quarantine advice can be provided.
Cllr Cris Tomos, Pembrokeshire County Council Cabinet Member for Environment, Public Protection and the Welsh Language, said: "To prevent coronavirus spreading, contact tracers as part of the Test, Trace, Protect system will quickly need to be able to get in touch with people who may have been exposed to the virus.
"If those records are not available this causes delay and potential for the virus to spread while the contract tracers are trying to get in touch with that person.
"We need every business to play their part and meet the legal requirements for record keeping to help keep everyone safe."
Businesses in the following sectors should collect details and maintain records of staff, customers and visitors, regardless of how large or small the venue is:
·         Hospitality, including pubs, bars, restaurants and cafes.
·         Tourism and leisure, including theme parks, museums and cinemas.
·         Close contact services such as hairdressers, barbers, beauticians, tattooists, sports and massage therapists, dress fitters, tailors and fashion designers.
·         Facilities provided by local authorities, such as libraries and leisure centres.
The details that should be recorded are:
Staff
·         The names of staff who work at the premises
·         A contact telephone number for each member of staff
·         The dates and times that staff are at work
Customers and visitors
·         The names of customers and visitors, or for a group, the name of one member of the group – the 'lead member'.
·         A contact number for each customer or visitor, or for the lead member of a group of people
·         The date of visit and arrival and departure time.
Records should be held for 21 days from the date of each separate visit that a staff member, customer or visitor made.
See more information at: https://gov.wales/keeping-records-staff-customers-and-visitors-test-trace-protect