Reception celebrates Darwin Centre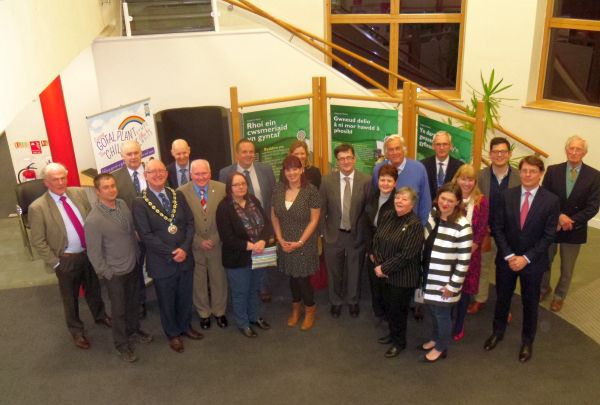 The Pembrokeshire charity, the Darwin Centre, has celebrated its 25th anniversary with a reception in County Hall, Haverfordwest.
The event was hosted by the Chairman of Pembrokeshire County Council, Aden Brinn, in recognition of the close links the charity has with the local authority and specifically its education directorate
Sponsors, partners and supporters attended and were able to hear from the charity's chairman, Ted Sangster, how it focuses on delivering the Dragon LNG Darwin Experience programme to schools across Pembrokeshire with a particular concentration on those in the Milford Haven catchment area.
Founding director, Professor Tony Campbell, offered an insight into how his vision of engaging young people with enthusiasm for science came about with the formation of the Darwin Centre for Biology and Medicine, initially in Cardiff and then in Pembrokeshire where it is now firmly rooted.
This was followed by a presentation from Dr Valerie Morse who manages Darwin's research programme through the support received from the Port of Milford in providing a laboratory at Cedar Court in Milford.
During the remainder of the evening guests were able to learn more about the work of Sam Williams who runs the education programme along with a team of teachers and presenters.
Attendees included Alexis Fletcher, the newly appointed MD of Dragon LNG, and Karen Wood also of Dragon which is the major sponsor for the education programme.
The educational aspect of the charity is significantly concentrated in the Dragon LNG Darwin Centre Experience running since 2005.
Dragon LNG and the Darwin Centre are lead partners in the project which operates through a working association with local educational services (the County Council) and Pembrokeshire College.
Caption
Darwin reception guests in County Hall.