Pupils gain insight into aviation industry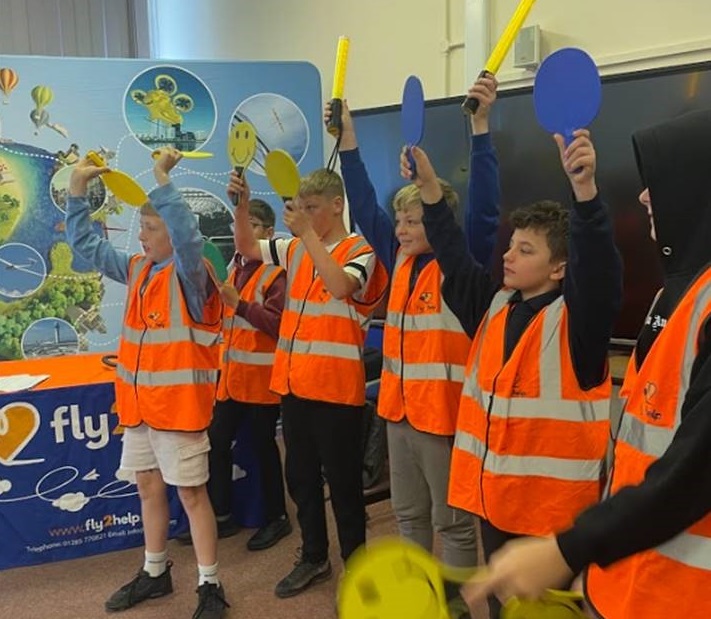 The Pembrokeshire Learning Centre hosted an exciting event for their pupils at the end of the summer term.
The Charity Help2Fly held a pop-up airport experience for all its learners, giving them an opportunity to experience an airport environment and gain an understanding of the range of careers opportunities within the Aviation Industry.
The learners were treated to a number of activities including check-in, baggage handling, flight simulation and Air Traffic Control.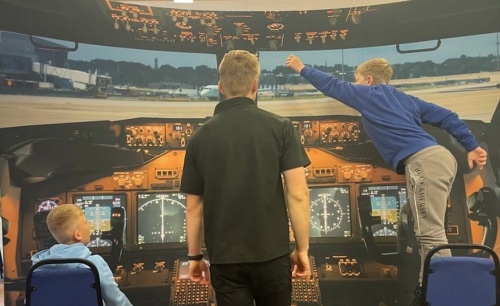 Feedback from learners includes: "It was very exciting and mind-blowing. The pilot part was my favourite"; "I enjoyed the metal detecting and being a security officer. I liked doing the signals to guide the planes in." "It was pretty cool, especially the metal detecting part. I liked the engineering too, I'd like to be an Air Traffic Controller when I'm older."
Headteacher Sian Williams said many of their learners had not had the opportunity to go to an airport 'so we thought it would be a great idea to bring the airport to them!'
"With the support of Help2Fly we were able to provide the PLC learners with an unforgettable experience and an insight into the careers available. It is thought to be the first of its kind in Wales," she said.
"The project seems to have really opened the eyes of many of our learners, who have subsequently shown an interest in many of the employment opportunities they experienced. As a result we are hoping to build on the work carried out with a visit to Haverfordwest Airport.
"The launch of the Curriculum for Wales will hopefully provide more opportunities along these lines, where pupils can take part in authentic learning contexts.
"The Help2Fly charity aims to secure funding from Welsh Government in order to offer this service to other schools throughout Wales."
ID: 8946, revised 01/08/2022