Public asked to be vigilant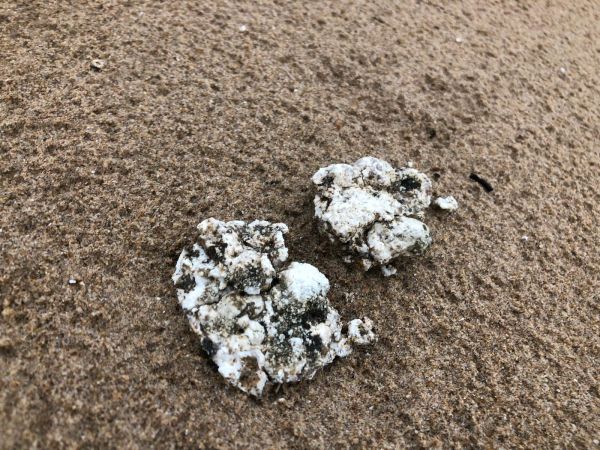 Members of the public are being asked to keep an eye out for Palm Oil when walking on our beaches.
It follows reports of the white, waxy substance being washed up on Tenby's North beach over the weekend.
Council officers cleaned up the deposits.
An inspection of the beach this morning (Monday, 3rd December) found no remaining material although with strong winds forecasted later in the week, there is a chance more could be found.
Palm oil is not harmful to humans but can be fatal for pets - particularly dogs - if ingested.
Any suspicious material should be reported to Pembrokeshire County Council's Contact Centre on 01437 764551.
Caption
Palm Oil was found washed up on Tenby's North Beach over the weekend.