Pembrokeshire Leisure are proud to support Lily Rice on her journey to the Commonwealth Games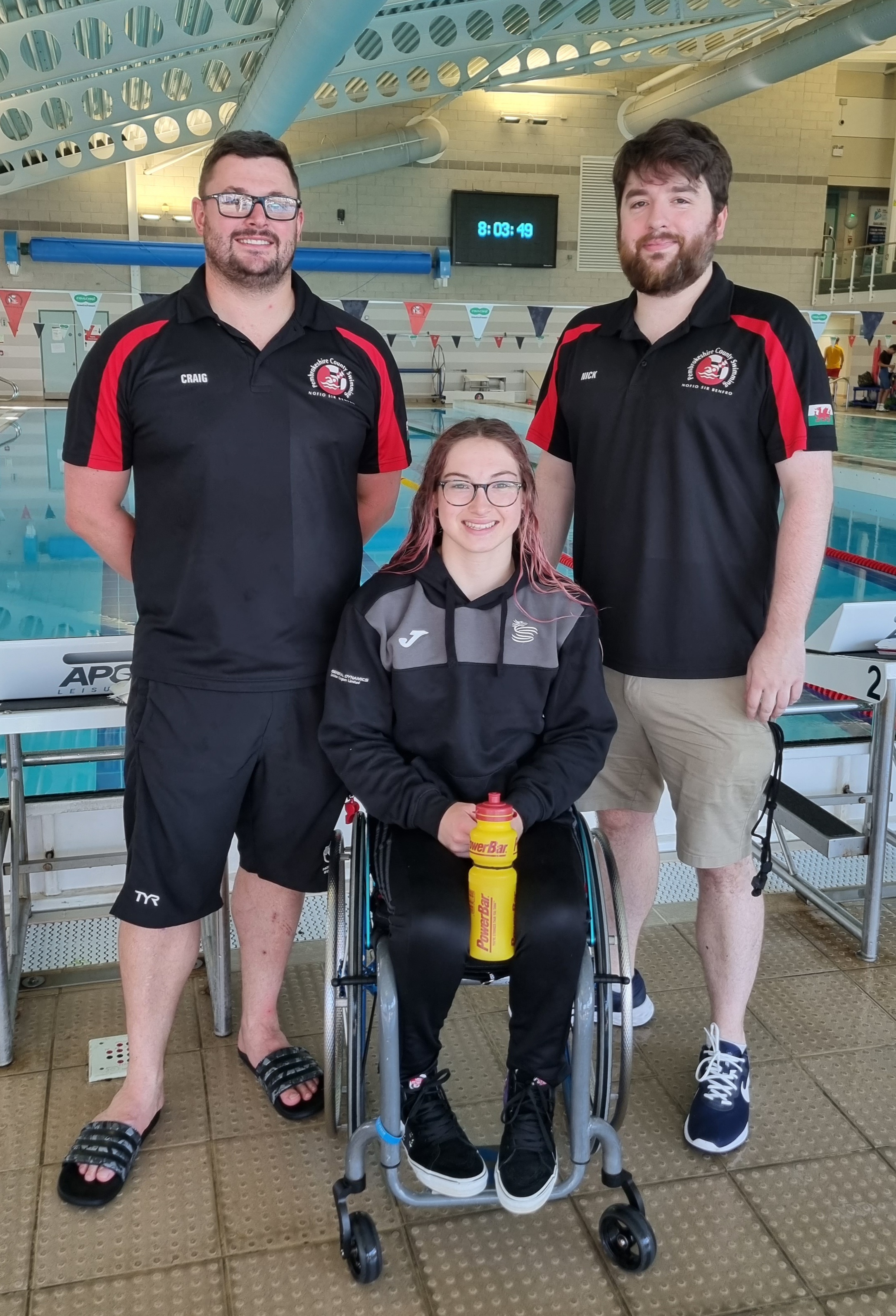 Pembrokeshire County Swimming (PCS) are set to send their first swimmer to the Commonwealth Games, Lily Rice aged 18. Lily will be competing at the games in the S8 category of the 100m backstroke in Birmingham this summer. She qualified with a time of 1:22:32, a top seven time in the Commonwealth.
Lily started her aquatic journey on the PCS pathway as a child when she attended swimming lessons at Tenby Leisure Centre. She progressed through the Learn to Swim programme and moved on to swim for a local swimming club. Lily had a break from swimming for a few years and had a successful career competing in wheelchair motocross (WCMX), becoming world champion. To continue her journey on the swimming pathway, she returned to the pool in January and currently trains six times per week with PCS. Her aim was to qualify for the Commonwealth Games:
"I knew it was an ambitious goal because I had to drop nine seconds from my 100m backstroke time," said Lily. "I've put in a lot of work in the pool and in the gym, which has paid off. Representing Wales at a Commonwealth Games is a dream come true."
Lily's training includes attending swimming sessions at Haverfordwest Leisure Centre, gym sessions with Strength Academy Wales and training camps with Swim Wales. Her lead coach Nick Russell said:
"Lily has shown great commitment to training and learning over the past seven months. She has an athlete's mind-set and this combined with her commitment has helped her achieve her goal"
Craig Nelson, Head Coach at PCS added:
"This is a culmination of a fantastic team effort. I know she will do Wales, and Pembrokeshire, proud this summer."
If you are feeling inspired by Lily, you can start your own aquatic journey by learning to swim or joining a swimming club at your local leisure centre.
For more information: Learn to swim
ID: 8931, revised 26/07/2022