Pembrokeshire Food at Forefront of Council Regeneration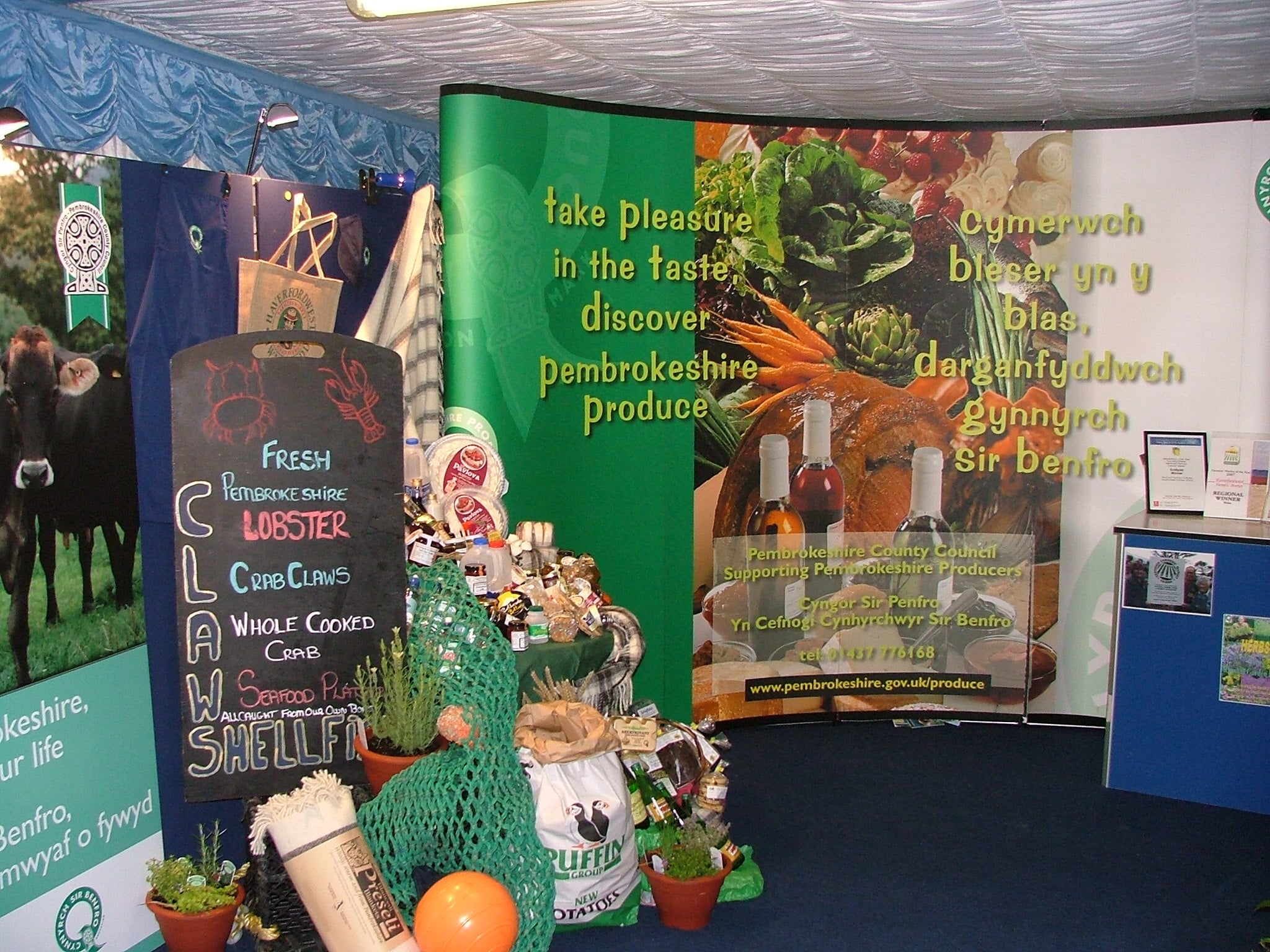 It is a truth known universal that Pembrokeshire does food like nowhere else. At this week's County Show, Pembrokeshire County Council is inviting local producers and retailers to play their part in proving it.
A vision for the Withybush Food Park and a new Food Emporium based in the heart of Haverfordwest town centre will be unveiled to local businesses on Thursday morning at the PCC stand at this year's annual show.
The Food Park will specialise in providing storage, incubation and preparation facilities, with the Emporium providing the celebratory aspect of Pembrokeshire's produce by creating a food hall through which local businesses have the chance to showcase their culinary creations, with residents and tourists able to gather, eat and drink in a vibrant environment.
Cllr Paul Miller is enthused about the prospect of Pembrokeshire becoming a 'Food Destination', building on its already impressive reputation throughout the UK. 'Food is a key part of our regeneration agenda. Our joint venture with Welsh Government aims to place the Food Park proposals right next to the Showground in Withybush. In addition though we're exploring the opportunity to create a landmark venue from which to display and sell Pembrokeshire's finest food produce on the site of the former Ocky White building in Haverfordwest Town Centre.'
Cllr Miller continued: 'As we start to develop our proposals for the former Ocky White building, we want to share them with you first and we want you are feedback – we are keen to learn what's going to work for Pembrokeshire food businesses and what isn't? We're flexible on the approach and collaboration is the key. This will be your chance to genuinely shape the proposals and also to discuss with us how your business might be included.'
'This administration is determined to regenerate Haverfordwest Town Centre and this venture forms part of a wider regeneration of the County Town, which includes the recently completed Riverside Library and Gallery. The transformation of Haverfordwest Castle, the potential acquisition and re-development of the riverside shopping centre are soon to follow, together with significant grant funding to support the redevelopment of tired retail units and the reintroduction of homes into the town centre.'
Pembrokeshire food retailers and producers interested in learning more can head to the PCC marquee at The County Show (Stand A56) for 9:15am on Thursday morning.