Pembrokeshire 'A' Level Results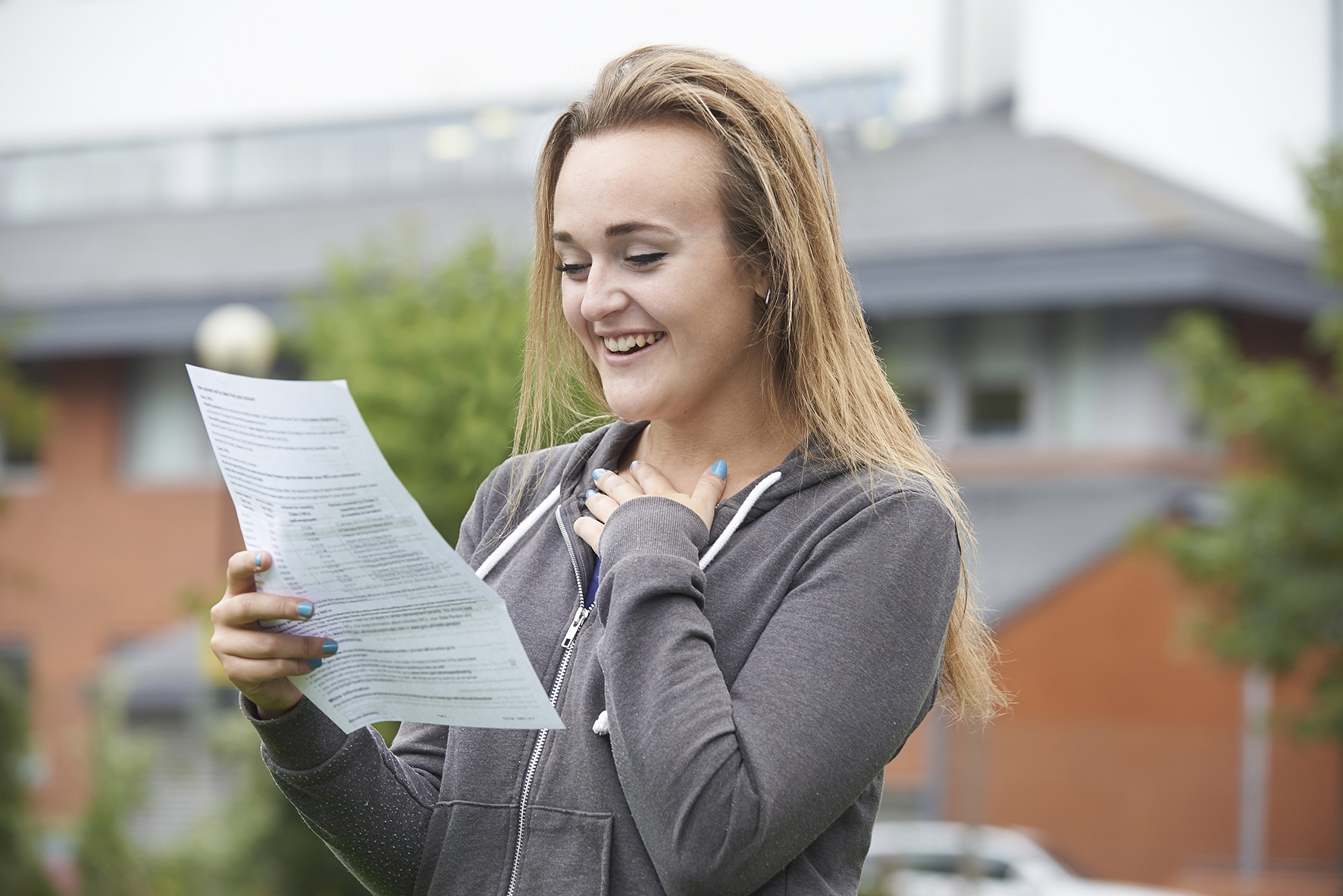 Pembrokeshire County Council congratulates all learners who have received either 'A' Level or Level Three vocational qualification results today (Thursday, 13th August).
All school-based settings have provided opportunities for learners to receive their results on-site today with appropriate social distancing measures in place. All settings are providing information, advice and guidance to learners via an appointments system.
Learners' achievements this year are to be celebrated as they are in any other year.
The Covid-19 pandemic has brought significant challenges for learners, families and schools with new systems being used to calculate learner outcomes due to the cancellation of the Summer 2020 Examination Series.
The Council's Director for Education, Steven Richards-Downes, said: "We congratulate all learners today on their achievements. Every school has enabled learners to achieve outcomes that will provide them with a range of options.
"All learners have achieved outcomes that will enable them to take the next steps in their journey whether that is further or higher education, employment or training.
"We are sharing in the success of each learner and all schools have shared examples of this success with the Council."
Pembrokeshire County Council's Cabinet Member for Education and Lifelong Learning, Guy Woodham, added: "I congratulate all learners on their achievements. As a local authority, we have been committed to supporting learners in achieving the best possible outcomes.
"Learners who have received their results today will have acquired a range of skills that enable them to be lifelong learners and hopefully achieve more than they thought possible. I wish all learners every success for the future."
 At Ysgol Greenhill, Tenby, the headteacher, Ray McGovern, and the governing body, congratulated all learners and in particular: Josie Dodd - 3A's - History, English Lit & Welsh Bacc. Going to Birmingham to study Law; Katie Nicholls - AAAB - A's in Geography, Maths and Welsh Bacc and a B in Biology. Cardiff University to study Optometry; Oakley Milton - AABB - A's in Chemistry and Maths and a B in Physics and Welsh Bacc. Going to Bath to study Chemical Engineering with Environmental Engineering.
Harrison Cole Picton - ABBB - A in Welsh Bacc and a B in Geography, History and Government and Politics. Going to University of Warwick to study Government and Politics. 
Ysgol Harri Tudur/ Henry Tudor School, Pembroke, is tremendously proud of all Year 13 students in these unprecedented times and what was an unexpected and abrupt end to their schooling. Almost all of school's Year 13 cohort achieved a set of results enabling them to taken up their places at universities in England and Wales. The school sends them off to the next part of their academic journey with best wishes for their sustained and future success
At Haverfordwest VC High School, headteacher Mrs Jane Harries and the governing body congratulate the Sixth Form students on their excellent results. Notable results are: Jake Scott who achieved A* grades in Maths, Chemistry and Physics and A grade in Further Maths; Efa Walker achieved A* grades in English Literature and Religious Studies and A grades in French and History; Jamie Reason achieved A* grades in Maths, Further Maths and Physics; Ellie Dixson with A* in English Literature, A in History and Welsh Baccalaureate and B grade in Biology; Iris Bruins with A grades in English Literature, Psychology, Welsh Baccalaureate and B grade in Chemistry.
At Milford Haven School, the staff and governing body are extremely proud of every one of their achievements. Headteacher, Ms Ceri-Ann Morris, said: "Everyone at Milford Haven School congratulates students on their success achieved at 'A' Level and equivalent Level Three courses during this academic year. We wish them every success and hope they all have a bright future - whether it be continuing in education/apprenticeship or employment. Outstanding performances includes those of Emma Nicholas, Isabella Cutolo, Leah Harries, Niamh Taylor Dylan Evans and Carys Wild.
At Ysgol Y Preseli, Crymych, the governing body and staff congratulated all learners on their achievements. Notable successes were: William Lloyd, a highly intelligent and focused student who has all the attributes required to successfully complete a degree in Engineering. He attained an A* in Mathematics, an A* in Geography and an A* in Physics.  He also attained an A in his Further Mathematics AS course. Nia Stedman returned to Ysgol y Preseli in order to follow a vocational route. She has completed BTEC Level 3 qualifications in Sport and Health and Social Care and successfully completed the Advanced Skills Challenge Certificate as part of the Welsh Baccalaureate qualification. She also achieved Distinction* in Sport, Distinction in Health and Social Care and an A grade in the Welsh Bac Skills Challenge Certificate. Ffion Thomas whose contribution to the extra -curricular work of the Music Department has been outstanding. Her impressive skillset was recognised earlier this year when she was elected as Head Girl at Ysgol y Preseli. Her talent has resulted in her gaining a place to study Music at the Royal Welsh College of Music and Drama in Cardiff.