Pay by Phone option introduced for Pembrokeshire Council car parks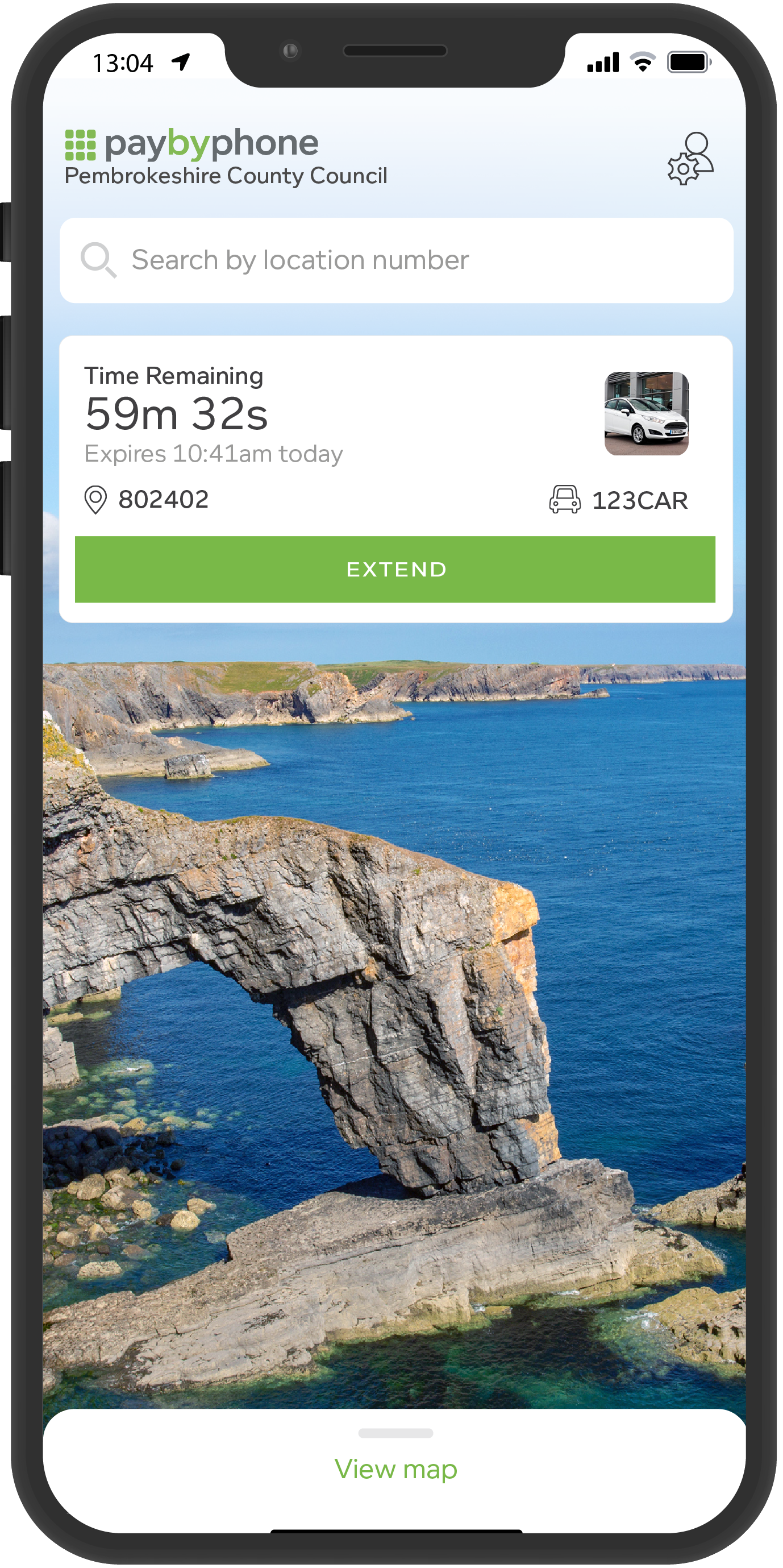 A partnership between Pembrokeshire County Council and parking payment provider PayByPhone will make it easier for people to pay for parking as lockdown restrictions are gradually eased.
Under the scheme, drivers in Pembrokeshire will get the option of cashless parking at 3,000 off-street parking spaces across 32 locations.
This service will be available from tomorrow, Wednesday, 31st March 2021, when drivers will be able to pay for their parking safely and securely using their mobile devices.
Drivers are encouraged to download the PayByPhone app which is available for both Apple and Android devices.
Drivers will still have the option to pay by card at machines if they prefer, and with cash where available, until cash payments are phased out.
Pembrokeshire Coast National Park Authority has already partnered with PayByPhone and Pembrokeshire is the sixth Welsh county to launch PayByPhone since summer 2020, joining Conwy, Denbighshire, Gwynedd, Isle of Anglesey and the Vale of Glamorgan.
Cllr Phil Baker, Cabinet Member for infrastructure at Pembrokeshire County Council, said: "We're delighted to be working with PayByPhone to provide a cashless parking payment option that gives our residents and visitors across the whole County an alternative way to pay for parking.
"Although we will retain card payments, the new cashless option via the PayByPhone app is in line with our programme to deliver cashless payment options across all our car parks."
The PayByPhone app is quick and easy to download and use to pay for parking, or drivers can also call the PayByPhone automated payment service line, the telephone number which is displayed on signs in the car parks.
Adam Dolphin, Sales Director for PayByPhone UK, says: "We're delighted to be working with Pembrokeshire County Council. The shift away from using notes and coins sparked by the pandemic is not only the smart choice, but it's also one that should be relatively easy for most.
"As Wales and the rest of the UK eases out of lockdown, it's reassuring to see our technology making a positive impact on society – making people's lives easier."
To find out more about PayByPhone, see: www.pembrokeshire.gov.uk/paybyphone