New website launched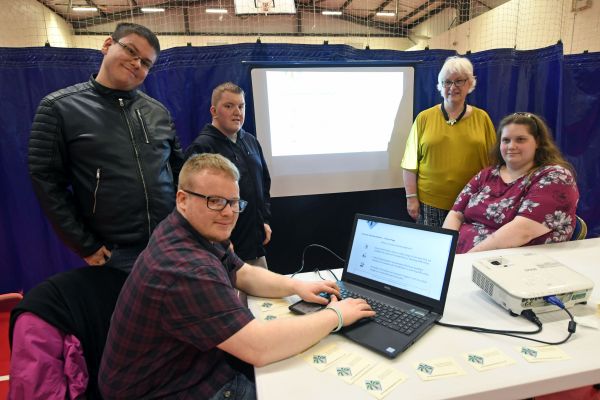 A new website for people with learning disabilities has launched.
The Access Pembrokeshire website is the first in the county that's been developed by people with additional learning needs for people with learning disabilities.
The aim of the site is to provide information about services and businesses in Pembrokeshire that are accessible to people with disabilities.
Launched at a showcase event at Milford Haven Leisure Centre recently, patrons at the event were guided through both versions (easy read and non-easy read) by the site's developers.
"We wanted to create a user friendly website and the team behind it have certainly done that", said project manager Karen Davies.
"The large font, use of graphics that tell users different things about the link or page they are on and the simple text will ensure users will have all the information and advice they need to get by."
The project has been funded through the Welsh Governments Integrated Care Fund supporting people with Learning Disabilities to live more independently.
To view the site visit www.accesspembrokeshire.co.uk
Caption
Pictured from left to right:   Mark Harries, Daniel Martin – Team Leader (seated), Matthew Page, Karen Davies – Project Manager, Sian Andrews.