Musical Extravaganza delights Concert Audience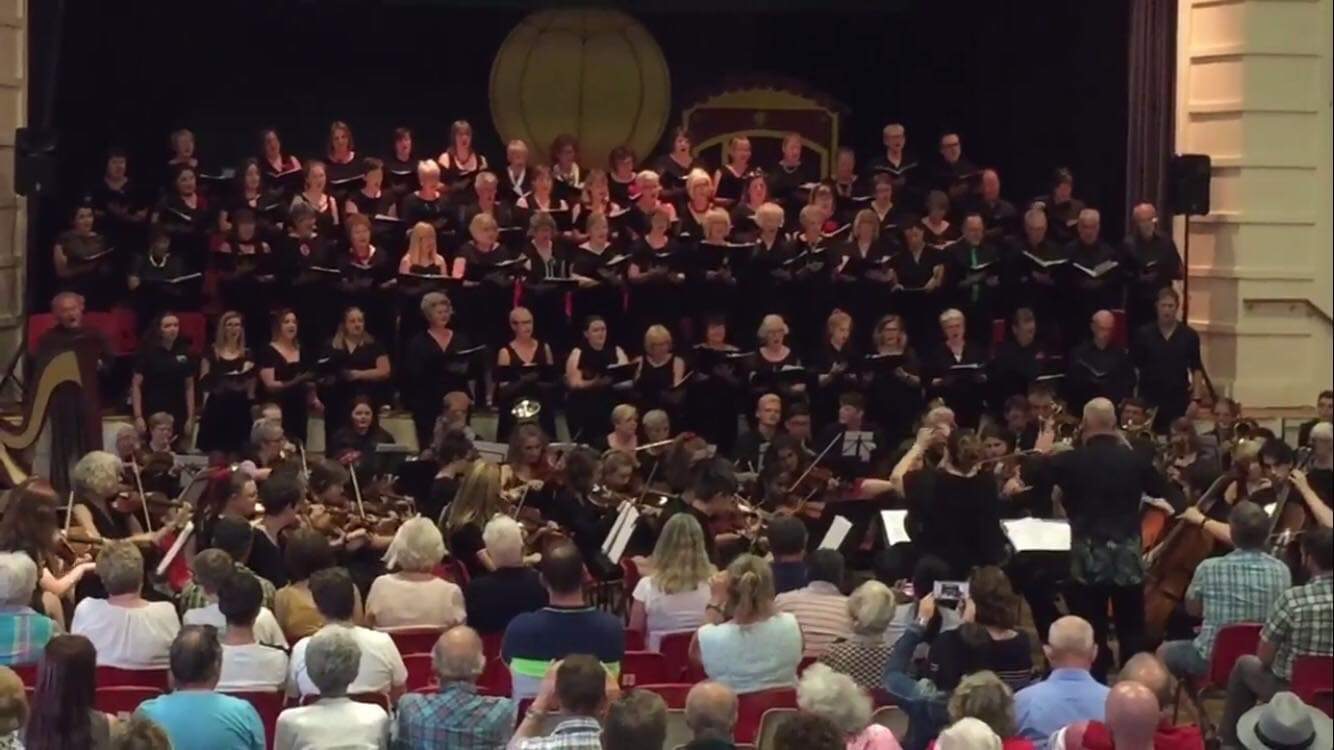 Performers at the annual Summer Extravaganza at Haverfordwest High VC School were given a rousing standing ovation following their outstanding concert on Friday (5th July).
The event saw Pembrokeshire's young orchestral musicians joined by instrumentalists from all over the county, together with an adult community choir led by Sarah Benbow.
It also featured a special performance by young pianist Elizabeth Morgan, of Tenby, who was the overall winner in the Valero Music Festival 2018.
The concert was compered by Huw George and organised by the Pembrokeshire Music Service, which is part of Pembrokeshire County Council.
Music Coordinator Philippa Roberts praised everyone who took part.
"Pembrokeshire Music Service is pleased to be able to offer the young musicians across the county the opportunity to not only rehearse repertoire that is challenging but to involve the community," she said.
"The concert is testimony to the dedication and support for music across the County."
The Summer Extravaganza is the culmination of a four-day annual county orchestra course run by the Pembrokeshire Music Service and conducted by Chris Gillatt.
The orchestra performed a wide selection of pieces, including the Sleeping Beauty waltz and 1812 Overture by Tchaikovsky; Pirates of the Caribbean by Ted Ricketts, and Amadeus! from Symphony No.25 by Mozart.
Joining the orchestral musicians on the evening was the community choir of more than 70 singers, who had rehearsed over the previous two months.
Accompanied by Seimon Morris, the choir sang Ave Maria by Guilio Caccini, Salm 121: Dyrchafaf fy Llygaid by Robat Arwyn and Sons of Love by Jonathan Lason, among other items. 
Pianist Elizabeth Morgan performed Satie's Je te veux and Bryllupsdag pa troldhaugen (Wedding-day) by Greig.
The 12-year-old has achieved success at many piano festivals and recitals and is one of the youngest ever overall winners in the history of the Valero Pembrokeshire Primary School Music Festival, which she won in 2015 at the age of just eight.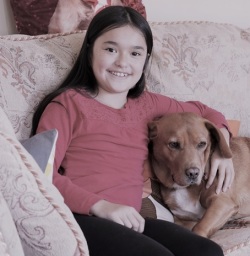 Elizabeth ended her performance with an item accompanied by the orchestra, All Creatures Great and Small by Johnny Pearson and arranged by Chris Gillatt.
The concert finale was a joint item by all performers of Adiemus (from Songs of Sanctuary) by Karl Jenkins.              
Huw George thanked everyone for their hard work and acknowledged the commitment and dedication the pupils show throughout the year. 
Gifts were presented to Dr Stuart Evans who is leaving the Music Service after 34 years and Chris Gillatt who is retiring.                                                                                                                                   
Pure West Radio recorded the event which is available on their site as a podcast.
The refreshments and raffle were provided by The Friends of Pembrokeshire Schools Orchestra.