Have your say on proposed changes to Parliamentary Constituencies in Wales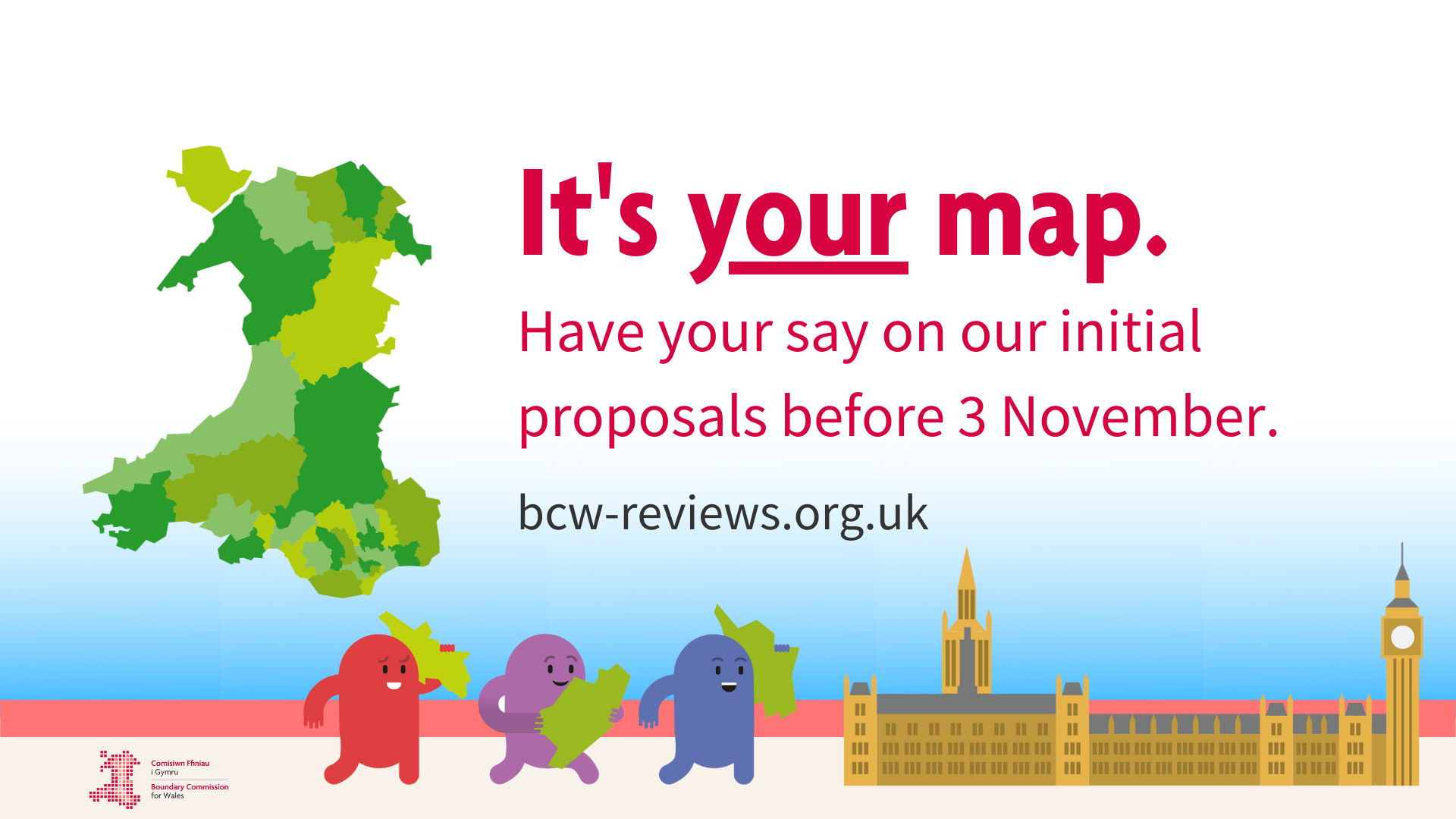 The Pembrokeshire public is invited to have its say on plans for a major shake-up of Parliamentary Constituencies in Wales.
In Pembrokeshire we currently vote for MPs to represent the constituencies of Preseli Pembrokeshire and Carmarthen West and South Pembrokeshire.
However, the Boundary Commission for Wales has published a report outlining initial changes to proposals for Parliamentary Constituencies in Wales which would see the 40 current Welsh constituencies cut to 32.
Under the planned changes, Pembrokeshire voters would cast their votes in constituencies with new boundaries named Mid & South Pembrokeshire and Ceredigion Preseli.
The changes are to bring the size of constituencies in Wales generally between 69,724 and 77,062.
You can have your say on the proposals by November 3rd.
You can find a link to the Boundary Commission for Wales proposals on the Council's Have Your Say website at: https://haveyoursay.pembrokeshire.gov.uk/communitiesandcorporate
Hard copies of the proposals are available to view at the Riverside Library, Haverfordwest.
The library is open between 10am and 5pm on a Monday, Wednesday, Thursday, Friday and Saturday and between 10am and 7pm on a Tuesday.