Free Play Brings Crymych Together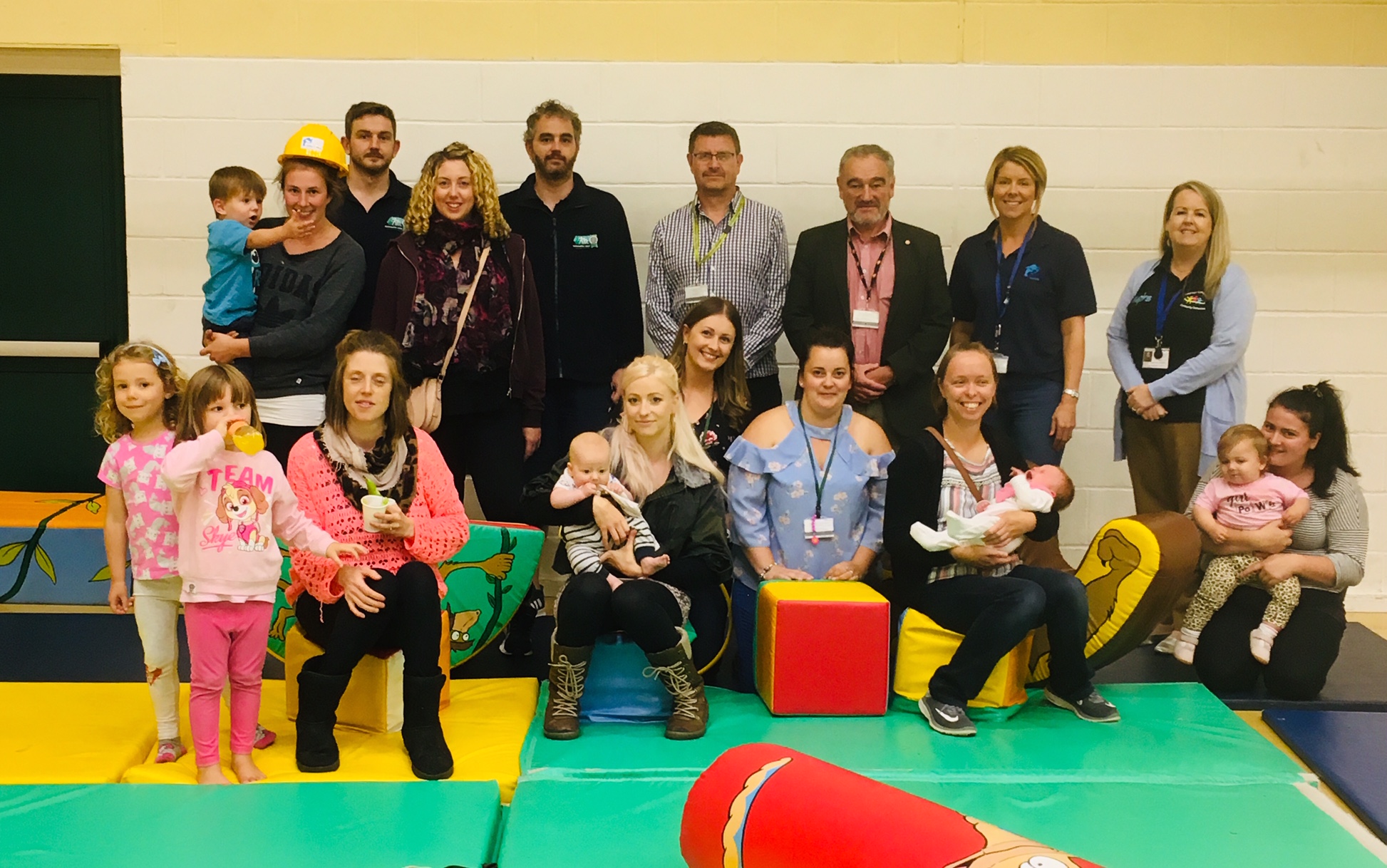 A pilot play scheme, set up to keep young people in Crymych entertained throughout the summer holidays, has been a success.
Starting in July, the two-hour play scheme sessions were held every Wednesday afternoon at Crymych leisure centre and brought together between 50 to 100 children and their parents.
Activities included arts and craft sessions, soft play, assault courses circus skills, fancy dress competitions and toasting marshallows around an outdoor fire pit.
The sessions were organised in partnership with Wales and West Housing, Pembrokeshire County Council's Play Sufficiency Officer, Crymych Leisure Centre, and PAVS Community Connectors after families in the area expressed concerns about the lack of play opportunities for their children during school holidays.
The Crymych sessions were a success with children and their parents with families travelling from Whitland and Cardigan. Young people attending said they had a brilliant time and wanted more.
During the play sessions parents and guardians had the chance to give their feedback on future play provision in the area.
It is hoped that parents will build on the success by volunteering, and working with the partner agencies, to run more events in future.
In feedback, one parent said: "It has been a regular activity over the holidays which has been free of charge and so much fun for myself and the children. The children have looked forward to each session.
They have been able to play creatively, make new friends, roast marshmallows and have space to run around safely. I look forward to volunteering to keep these sessions running in Crymych."
Another wrote: "It was a nice to see other parents, get out the house and socialise. The children could learn through play and creativity."
Cris Tomos, the County Councillor for Crymych and a Cabinet Member, said: "It was great to see so many parents and children taking part in all the free play sessions of summer activities.
"It was very heartening to listen to parents who had truly valued the service over the summer holidays and who are now eager to keep the momentum going by looking at future events run by the parents."
Rhiannon Ling, Community Development Officer at Wales and West Housing, added: "As a housing provider we aim to make a difference to people's lives, homes and communities. Developing a partnership approach towards play has enabled us to offer greater opportunities in Crymych.
"I have been overwhelmed with the number of people who have attended each week and their commitment to sustain such sessions in the future. These sessions prove that there is a local need for play opportunities and we will support the volunteers in delivering future play sessions."
Damian Golden, the Council's Play Sufficiency officer added: "This is the first time that a co-operative `task and finish group` approach had been used and the positive outcomes ensures it will be used again.
"Partnership working with the families should now ensure that regular play opportunities will be taking place frequently in Crymych."
 If you would like to discuss increasing play opportunities in your area contact: Rhiannon Ling on 07791 805 311. Email: Rhiannon.ling@wwha.co.uk or Damian Golden on 01437 77 5868 / 07881 111718. Email: damian.golden@pembrokeshire.gov.uk
Captions
Sampling fruit kebabs.
Toasting marshmallows.
Organisers with parents and children attending the play scheme