Don't be dying for a dip this summer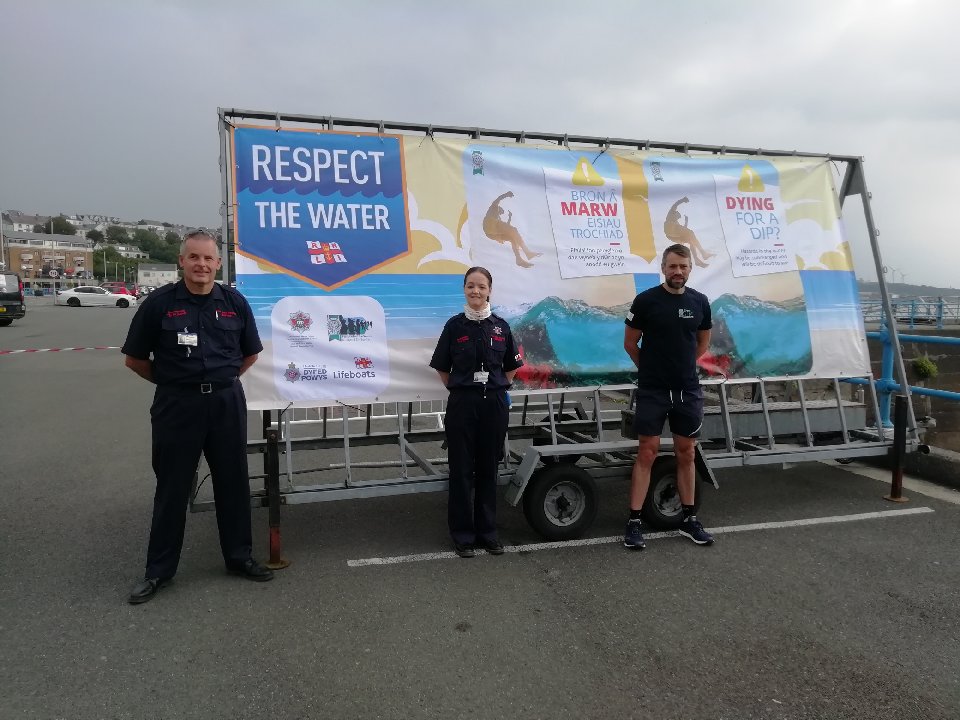 The weather may be warm but don't be 'dying for a dip' this summer.
That's the prominent message on display at Milford Haven Marina as part of an initiative to alert young people to the dangers of jumping into busy waters.
Pembrokeshire Youth Service and Mid and West Wales Fire and Rescue Service displayed a large information banner at the Marina as part of a wider initiative which aims to raise awareness and provide education and information to anyone visiting the Marina over the coming weeks.
Fire Service and Youth Service Staff will engage with members of the public and talk with them about the risks of jumping in the vicinity of a busy working harbour as well as under water dangers and cold water shock.
Anna Malloy, Stakeholder Engagement and Communications Manager at the Port of Milford Haven, said "This is a great example of partnership working and I hope people will take advantage of the opportunity to learn more about the dangers of jumping into the water from height. 
"We all understand that people want to cool off and enjoy themselves when the weather is good, but tombstoning is dangerous and we are delighted to be working with others to keep anyone who comes to Milford Waterfront, safe."