Do you need new Food Waste and Glass Recycling Boxes?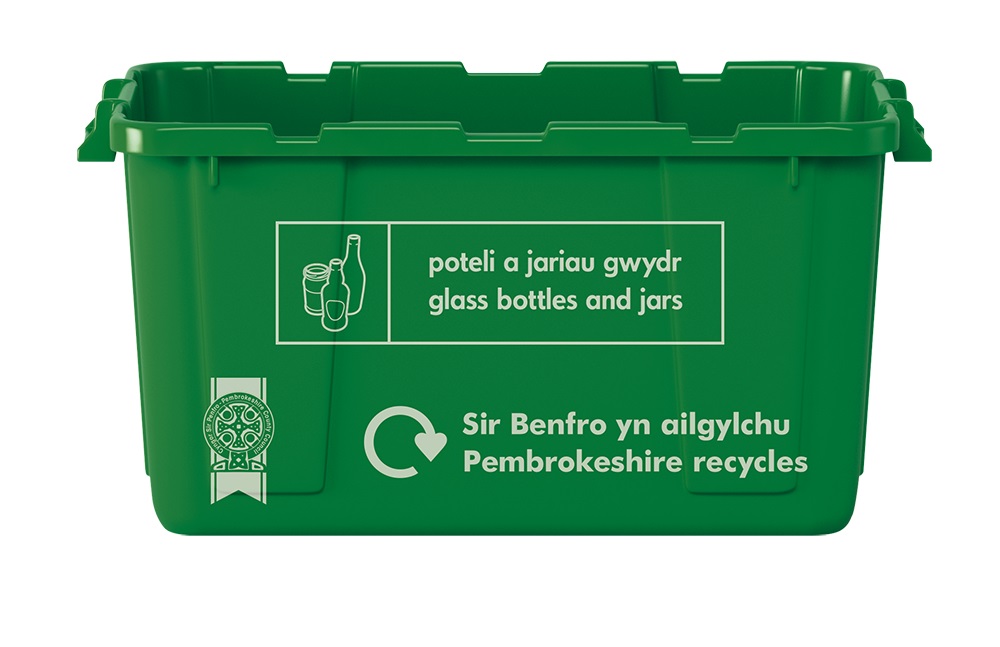 If you're a Pembrokeshire householder and need a replacement food waste caddy (large and/or small) or a new recycling box for glass, then there are numerous local pick-up points where you can collect them for free.
The collection points are listed at https://www.pembrokeshire.gov.uk/waste-collections/replacement-bags-and-boxes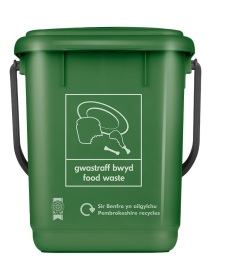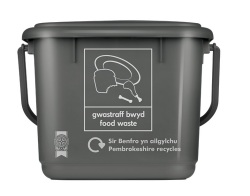 They are available at the following locations (opening times vary):
Leisure centres: Crymych, Fishguard, Haverfordwest, Milford Haven, Pembroke, Tenby and St Davids.
Libraries: Milford Haven, Neyland, Saundersfoot, Glan-yr-Afon in Haverfordwest, Tenby.
Customer service centres: North Wing (County Hall, Haverfordwest), Argyle Street (Pembroke Dock).
Other locations: Cilgerran Post Office, Costa Coffee at Milford Waterfront, Narberth (Bloomfield Community Centre), Newgale shop (MM Carter Gardens & Leisure), Newport Post Office, Pembroke Town Hall, Tenby Town Council, Thornton Business Park (Council depot), St Davids City Hall, and St Dogmaels Post Office.
The Council has collected food waste and glass for recycling from the kerbside for several years. These collections are now weekly and continue under the new scheme, which also collects the following:
·         blue box (paper)
·         blue re-usable bag (card and cardboard)
·         red re-usable bags (plastic pots, tubs, bottles and trays, cartons, and metal packaging - cans, tins and foil trays.
Please note that more than half of the households in the county have new collection days. Check your personalised calendar (posted out in October) if you're unsure of your collection day. You can also view www.pembrokeshire.gov.uk/kerbside-collection/next-waste-and-recycling-collection
Please note that containers must be presented at the kerbside by 6:30am as collection times are also changing. 
Grey refuse bags have replaced the traditional black refuse sacks. Three grey bags will be collected once every three weeks. Larger families (six and over) can register for extra (green) bags at www.pembrokeshire.gov.uk/waste-changes 
Anyone who hasn't yet received their blue box, red and blue bags and grey sacks are being advised that every effort is being made to deliver them before their first collection day. The delivery company have brought in extra resources to complete this.
The Council urges anyone with queries about the new service to view FAQs and other information at www.pembrokeshire.gov.uk/waste-changes
If this doesn't answer your query, please email enquiries@pembrokeshire.gov.uk
All email enquiries are being logged but acknowledgement emails are not being sent. However, queries are being dealt with. Please don't send a follow-up email as it adds to the volume of messages received.