Disability Swimming Gala makes a splash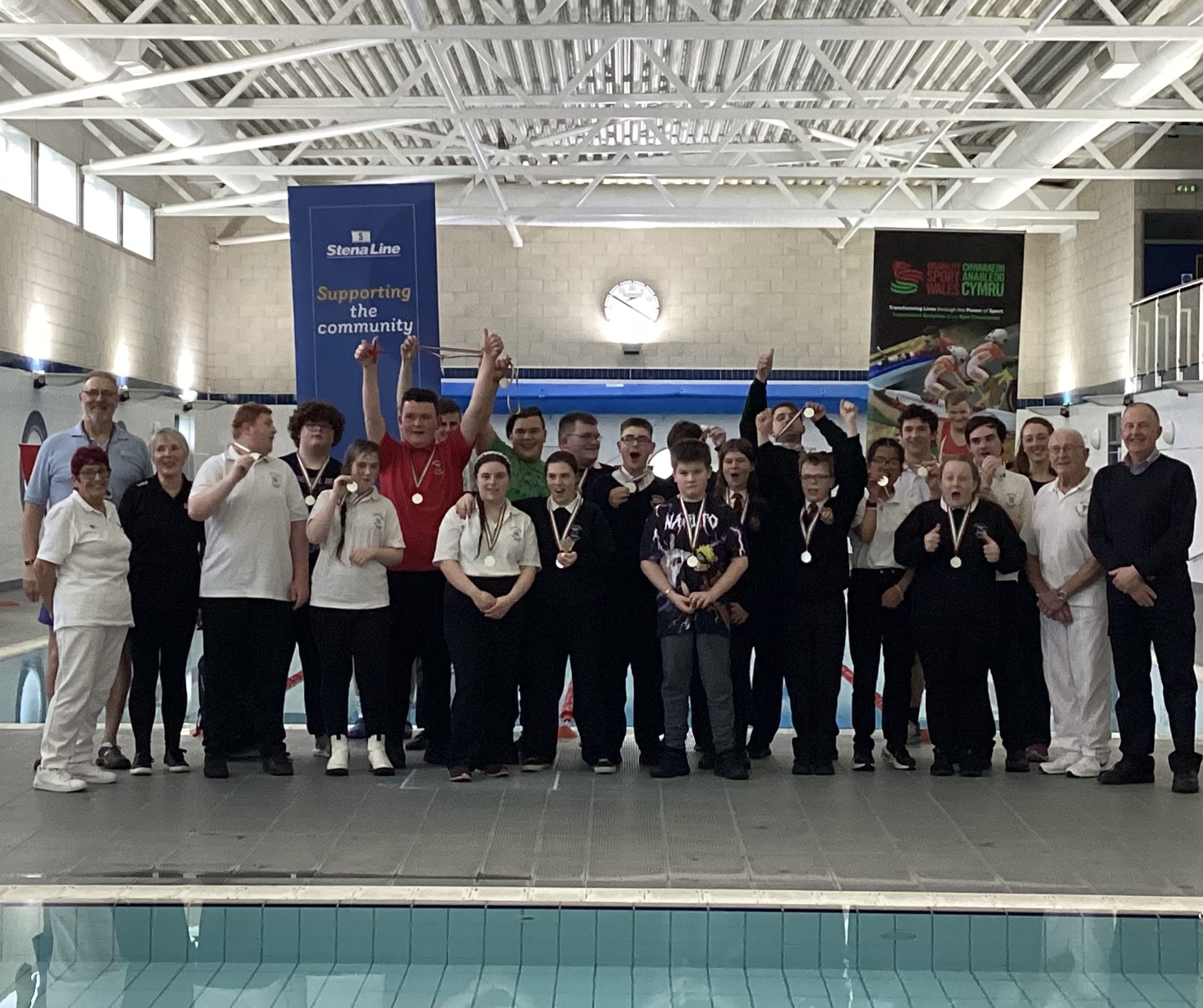 Sport Pembrokeshire were delighted to hold the Pembrokeshire Schools Disability Swimming Gala recently, having not held the event since 2020. 
Sponsored by Stena Line, the event saw more than 50 swimmers taking part from Portfield School, Ysgol Glannau Gwaun, Ysgol Bro Gwaun, Greenhill School, Ysgol Harri Tudur and Lamphey Primary School, in 29 races.
The swimmers' times were recorded and it is hoped that some participants will be identified to sign up for the Swim Wales Para talent ID programme.
"Thanks to John Havard, swimming teacher at Fishguard Leisure Centre, and his staff for their support during the event," said Angela Miles, Disability Sports Officer at Pembrokeshire County Council.
"Also thanks to Anne and Bob Adams for the running of the event and Saskia Peterson, swimming teacher from Haverfordwest Leisure Centre, who was identifying talented swimmers.
"And a special thanks to the 11 GCSE PE pupils from Ysgol Bro Gwaun for their time keeping duties during the event."
All swimmers were presented with medals by Carl Milne from Stena Line and Anne and Bob Adams. 
As this was the 15th year that Stena Line have sponsored the event a special trophy was award to the best performance of the day, Emma Wilkinson from Portfield School.
Caption: The main picture above shows the award-winners with gala organisers at Fishguard Leisure Centre.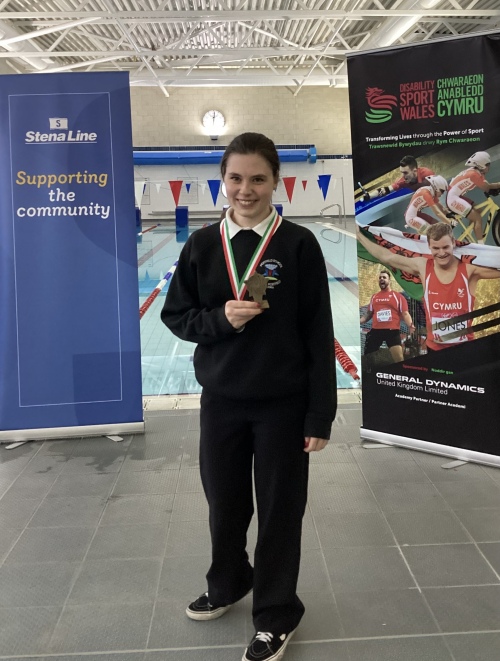 Pictured above is Emma Wilkinson who won best performance of the day.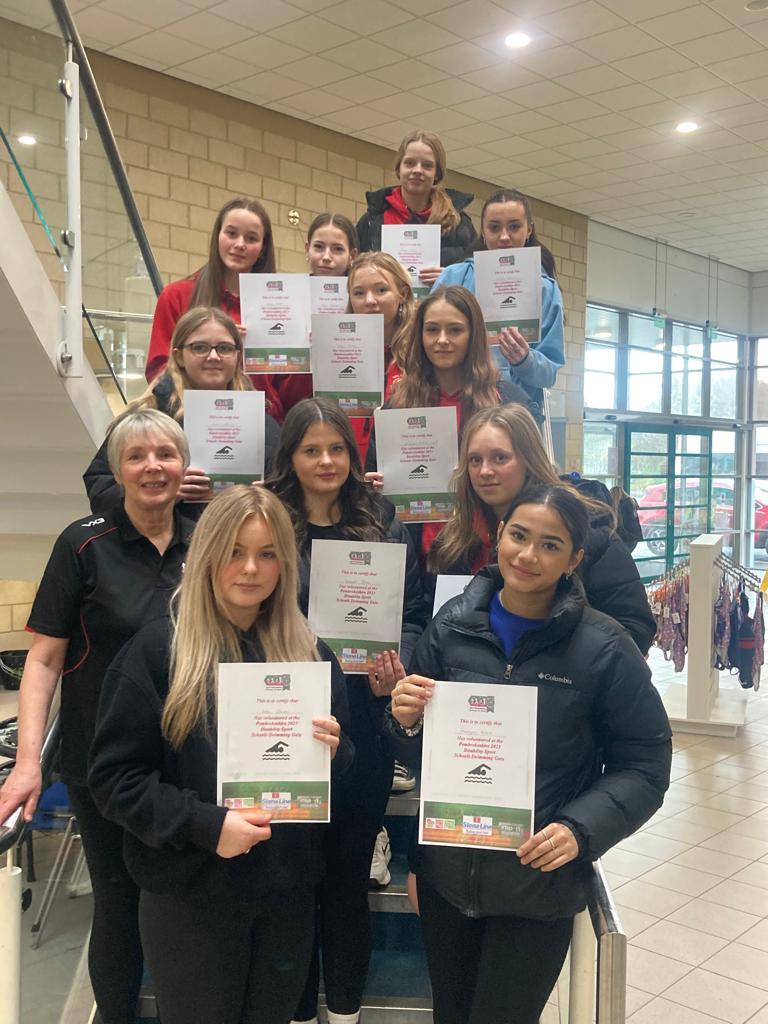 Pictured above are the GCSE PE pupils from Ysgol Bro Gwaun who assisted on the day.
ID: 9777, revised 15/03/2023