Deputy Minister Visits New Farm Shop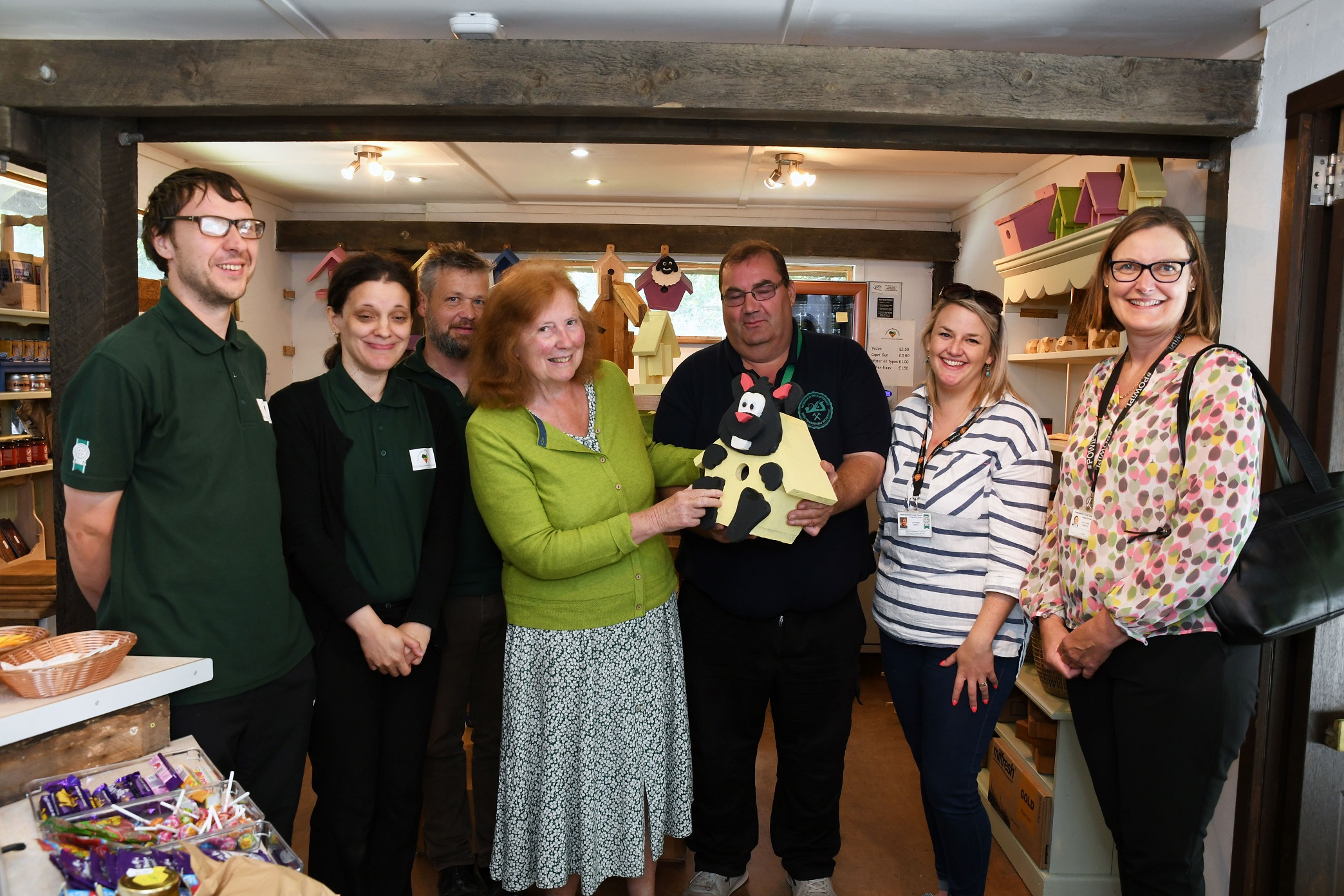 A new farm and produce shop on the Scolton Manor estate outside Haverfordwest has been visited by a Welsh Government Minister.
Julie Morgan AM - Deputy Minister for Health and Social Care – called at the shop to see the Welsh Government's Intermediate Care Fund (ICF) in action. 
The shop provides work experience, training and supported employment opportunities in retail and customer service for people with learning disabilities, disabilities and autism.
It is an addition to Pembrokeshire County Council's existing supported employment offer through Norman Industries, the Authority's sheltered employment factory in Snowdrop Lane, Haverfordwest.
The shop is the result of partnership working involving Workways+ and Experience for Industry – both funded by the European Social Fund through Welsh Government - Norman Industries and the management and staff at the Council-run Scolton Manor attraction.
The shop, which opened just a few weeks ago, will be supplying the public with fresh produce from the walled gardens at Scolton Manor, local meats, produce, tea and coffee.
It also provides a retail outlet for some of the arts, crafts and products made at Norman Industries.
Over the coming months the shop will also be supplying chutneys made by participants and employees at the supported employment café in Milford leisure centre 'Caffi Man Cwrdd'. 
The Deputy Minister was welcomed by County Councillor Tessa Hodgson, the Authority's Cabinet Member for Social Services.
The farm shop has been partially resourced and staffed through some of the £400,000 ICF money allocated to expand supported employment opportunities regionally.
Caption
Deputy Minister Julie Morgan with Cllr Hodgson (right) are pictured with staff at the shop.