Customer services under the spotlight in budget consultation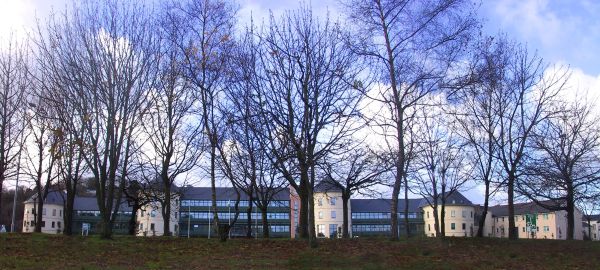 If you have views on possible changes to Pembrokeshire's customer service centres, Tenby TIC and the Registrars Service, then make sure you take part in Pembrokeshire County Council's budget consultation.
The consultation on Pembrokeshire County Council's draft budget for 2019/20 was launched on 17th December 2018 and finishes on 18th January 2019.
It gives people the chance to voice their opinions on a wide variety of budgetary decisions facing the Authority. 
Among those decisions is whether to relocate or cease providing some key public services.
Pembrokeshire's customer service centres are based in Haverfordwest (in the north wing of County Hall), Argyle Street in Pembroke Dock, Milford Haven Town Hall, Fishguard Town Hall, and Neyland.
The consultation asks people whether it would be acceptable to move a reduced number of services provided by the centres to other Council-run buildings.
Tenby Tourist Information Centre is situated near the multi-storey carpark in the town. The consultation asks whether a community/ town council TIC should be developed instead, or whether the service should be discontinued.
The Registrars service is based at the Council's Cherry Grove offices in Haverfordwest, which are due to be vacated.
The consultation asks the public whether they feel it is acceptable for the statutory registrar functions to be relocated to County Hall or the Pembrokeshire Archives, and for non-statutory services (i.e. larger marriage and partnership ceremonies) to be re-located to Scolton Manor.
The consultation also asks people what their views are on raising Council Tax next year (2019-20). Four different options are presented and a space for comments.
Responses will be compiled into a report which will be presented to Cabinet on 11th February, and to full Council on 21st February.
The New Year will have further opportunities for members of the public to give their views on the draft budget.
Facebook Live sessions will be held on Monday, 7th January and Wednesday, 16th January, from 7pm to 8pm (view www.facebook.com/pembrokeshirecountycouncil).
Two further drop-in sessions will be held at Glan-yr-afon/ the Riverside (the new library and gallery) in Haverfordwest. These will be held on Monday, 7th January from 3pm to 5pm, and on Thursday 17th January from 2pm to 4pm.
A formal public question and answer session will also be held, at Pembrokeshire Archives in Prendergast, Haverfordwest, on Wednesday, 9th January from 7pm to 8.30pm.
To give your views on the Council's budget, please:
·         Complete the online response form at www.pembrokeshire.gov.uk/haveyoursay
·         OR phone the Contact Centre on 01437 764551 to request a hard copy document. Once complete, post to: Pembrokeshire County Council, Policy, 2D County Hall, Haverfordwest, SA61 1TP. Alternatively, you can scan it and email to surveys@pembrokeshire.gov.uk
The closing date for responses is Friday, 18th January 2019.