Crisp Packet Dress Is The Real McCoy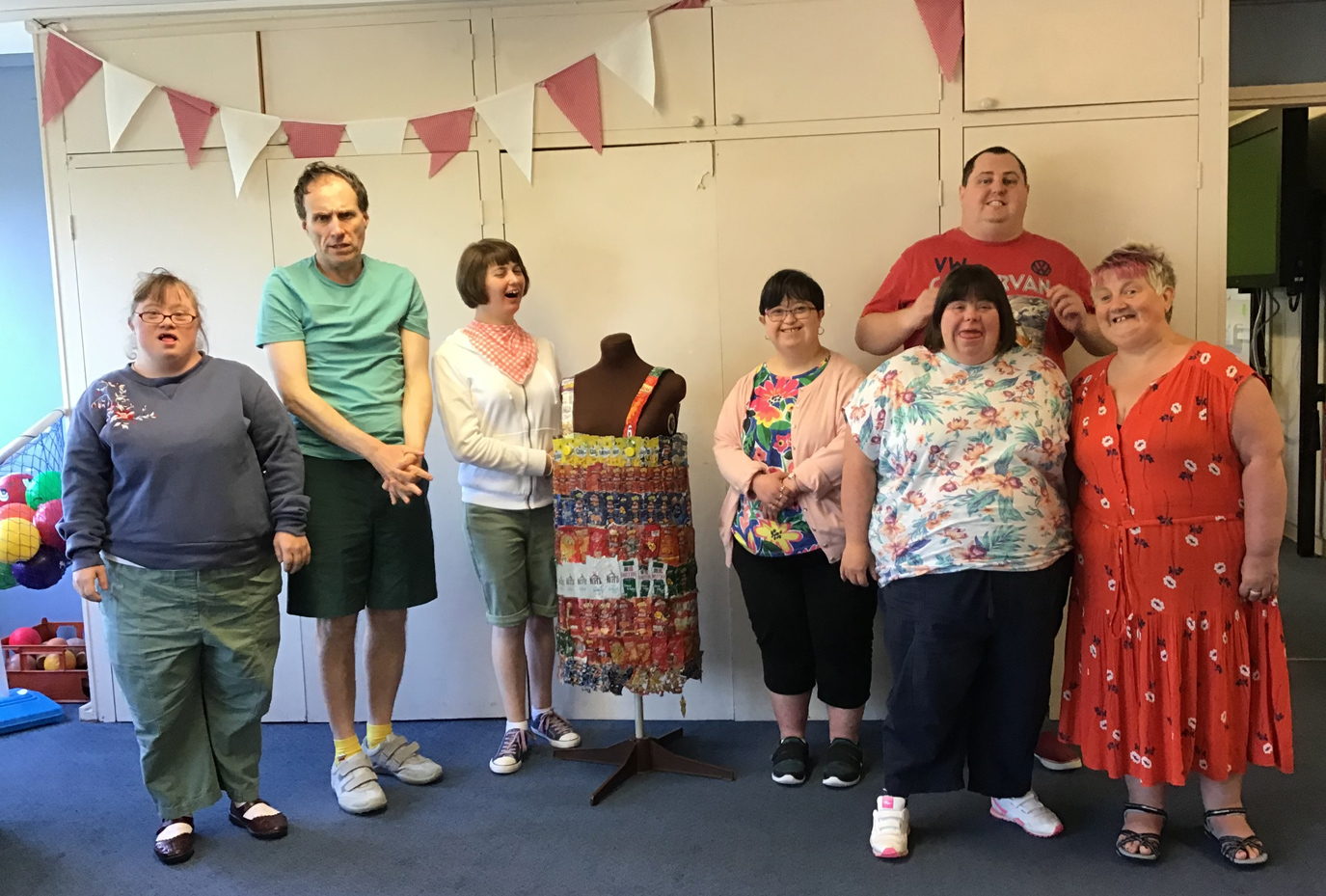 When it comes to the crunch, you can rely on the good folk at the Anchorage Day Centre in Pembroke Dock to come to the rescue.
So when members of Lawrenny and Martletwy WI needed over 100 empty crisp packets they turned to the Pembrokeshire County Council-run facility for help.
The unusual request came after the ladies entered a fashion show with a difference run by the Pembrokeshire Federation of WIs.
With the theme of the show being 'Reduce, Reuse and Recycle', all the garments to be paraded on the catwalk had to be made of items of rubbish - that is waste normally only found in the Council's black bin or orange recycling bags.
The WI ladies decided to design a dress made of empty crisp packets – but where to get the 100 plus bags needed?
With one of the WI members employed as a support worker at the Anchorage in Commercial Row, it was decided to enlist the support of the day centre's customers and staff.
And so for the following few weeks, packets of crisps of every flavour were devoured in moderation which, in turn, sparked off lively discussions on recycling and alternatives to standard packaging.
One hundred and twenty crisp packets later – with the bags baked to reduce them to one quarter of their original size – the Crisp Packet dress was born much to the acclaim of all involved.
The WI members individually glued each bag together over a black canvas lining all secured by a full-length zip.
At the fashion show itself, the dress - dedicated to all at the Anchorage - caught the imagination of the judges who awarded it a Highly Commended certificate.
Since then it has gone onto even greater heights having been exhibited at the recent Royal Welsh Show in Builth Wells and is currently touring WIs throughout the country to raise environmental awareness.
Caption
Anchorage customers with the iconic Crisp Packet dress.