Crinow Junction Improved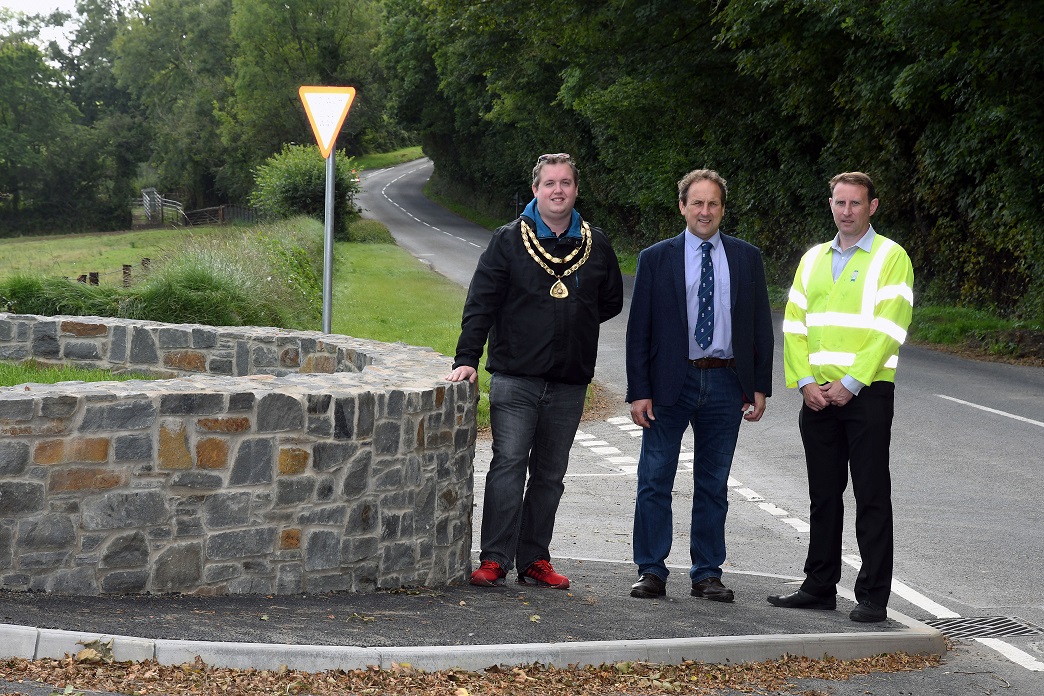 The local community have welcomed improvements carried out to a road junction near Narberth.
The junction to Crinow east of Narberth has historically been difficult to exit onto the B4314 with the property boundaries in each direction out of the side road hampering the visibility for users.
Now, thanks to a Pembrokeshire County Council scheme, the road safety issues have been addressed.
The Authority's Cabinet Member for Infrastructure, Phil Baker, said: "Land generously donated to the scheme allowed the junction to be reconfigured by realigning a hedgebank to the east and two property boundaries to the west.
"While the aim of the project was to primarily improve visibility, the Council also took the opportunity to address the problem of standing water at the junction by installing drainage alterations."
Local County Councillor Elwyn Morse said the community was grateful for the work undertaken.
"Road safety at this junction has vastly improved as a result" he added.
The work was carried out by contractors Evan Pritchard Limited.
Caption
Councillor Morse is pictured (centre) at the new junction with Narberth Mayor and Town Council Chairman, Councillor Chris Walters and County Council highways engineer, Anthony Price.