County Hall to be lit up in orange as part of UN campaign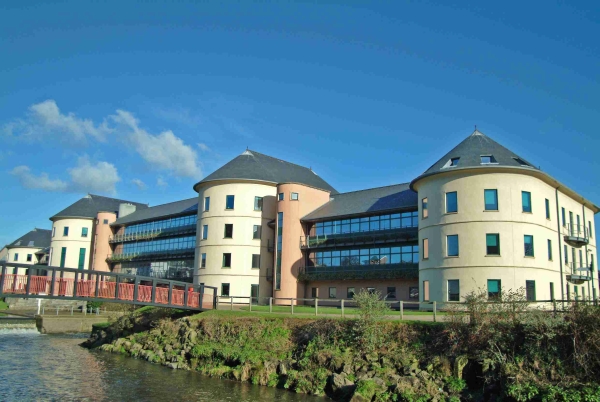 County Hall will be lit up in orange tonight (Thursday, 25 November) to highlight the United Nations campaign against gender violence #OrangeTheWorld: End Violence Against Women Now!
The UN is holding 16 days of activism against gender-based violence from 25th November to 10th December 2021 under the global theme set by the UN Secretary General's UNiTE campaign.
Among the local groups supporting the worldwide campaign are Soroptimists International Haverfordwest which requested the illumination.
"This is a campaign that, as a women's group, we feel it very important to support," said member Susie Blacklaw-Jones.
Council Leader Cllr David Simpson supported their request, saying: "This is an incredibly important issue and we are grateful to Soroptimist International Haverfordwest for helping to draw attention to the campaign and raise local awareness."