Consultation opens on Pembrokeshire proposals relating to the Welsh Government 20mph legislation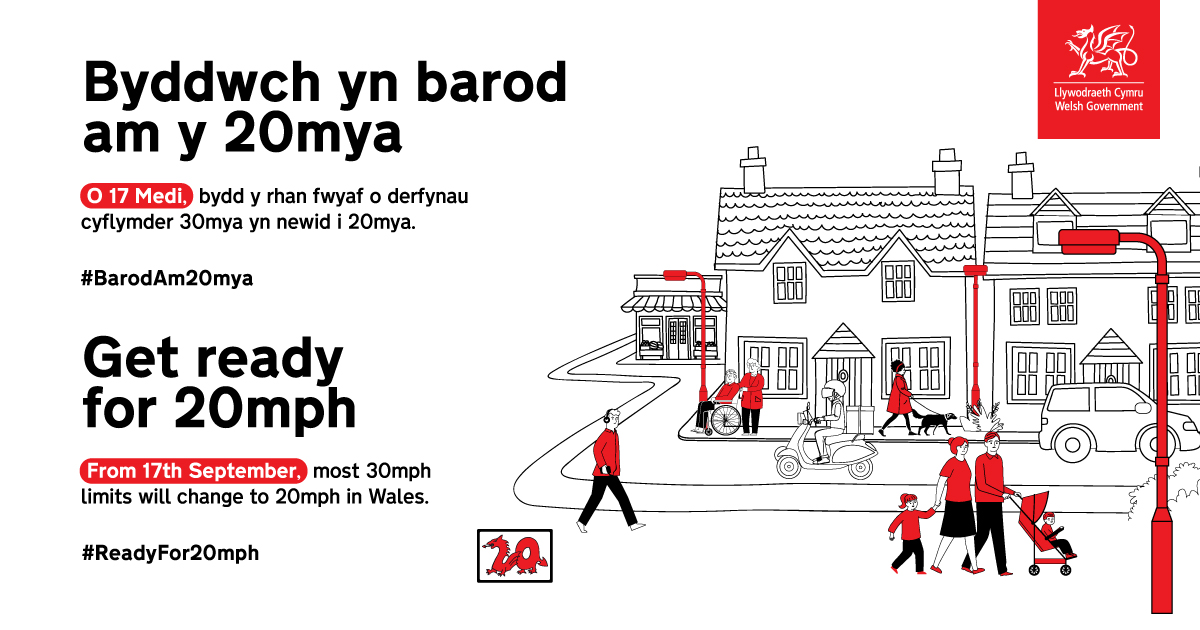 In July 2022, the Senedd passed legislation to reduce the default speed limit from 30mph to 20mph on restricted roads in Wales.
The legislation will come into force across Wales, including Pembrokeshire, on 17 September 2023.
However in some places, a 20mph speed limit will not be appropriate or feasible.
In these locations, the 30mph speed limit can remain on the basis of an 'exceptions' process, which will be introduced by way of Traffic Regulation Orders (TRO).
The criteria and guidance for this process has been established by Welsh Government and Transport for Wales.
Having reviewed this criteria and requested feedback from county councillors, Pembrokeshire County Council has proposed twenty-seven 20mph exceptions across the county's road network.
A public consultation has opened today (Wednesday 17th May) on the proposed 20mph exceptions.
The consultation will last for 3 weeks, ending on Wednesday, 7th June.
The consultation will also seek the public's views on proposed 20mph speed limits on those 30mph roads in Pembrokeshire which won't automatically default to 20mph in September as they are not classified as 'restricted roads' (these roads are known as 30mph by order).
Councillor Rhys Sinnett, Cabinet Member for Residents Services said: "This has been a significant and complex piece of work undertaken by staff in the Traffic Management Team in order to get us ready to implement this legislation from Welsh Government and I want to thank them for the time they have put in to get us to this point in the process.
"Now it is over to the community to provide comments on the proposals and I very much hope that they take time to respond."
The proposed exceptions and proposed 20mph limits can be viewed at Data Map Wales or alternatively in person at County Hall reception.
How to take part in the consultation:
Online: Members of the public will be able to take part in the consultation online from Wednesday 17th May to Wednesday 7th June on the Council's website.
In person: Documents and plans will be available to view at County Hall in Haverfordwest from Wednesday 17th May to Wednesday 7th June (please call into Reception, which is open 9am-5pm, Monday to Friday).
For more info on the 20mph default speed limit, please click on the Council's 20mph webpage. 
ID: 10106, revised 22/05/2023