Community Celebrates New School Mural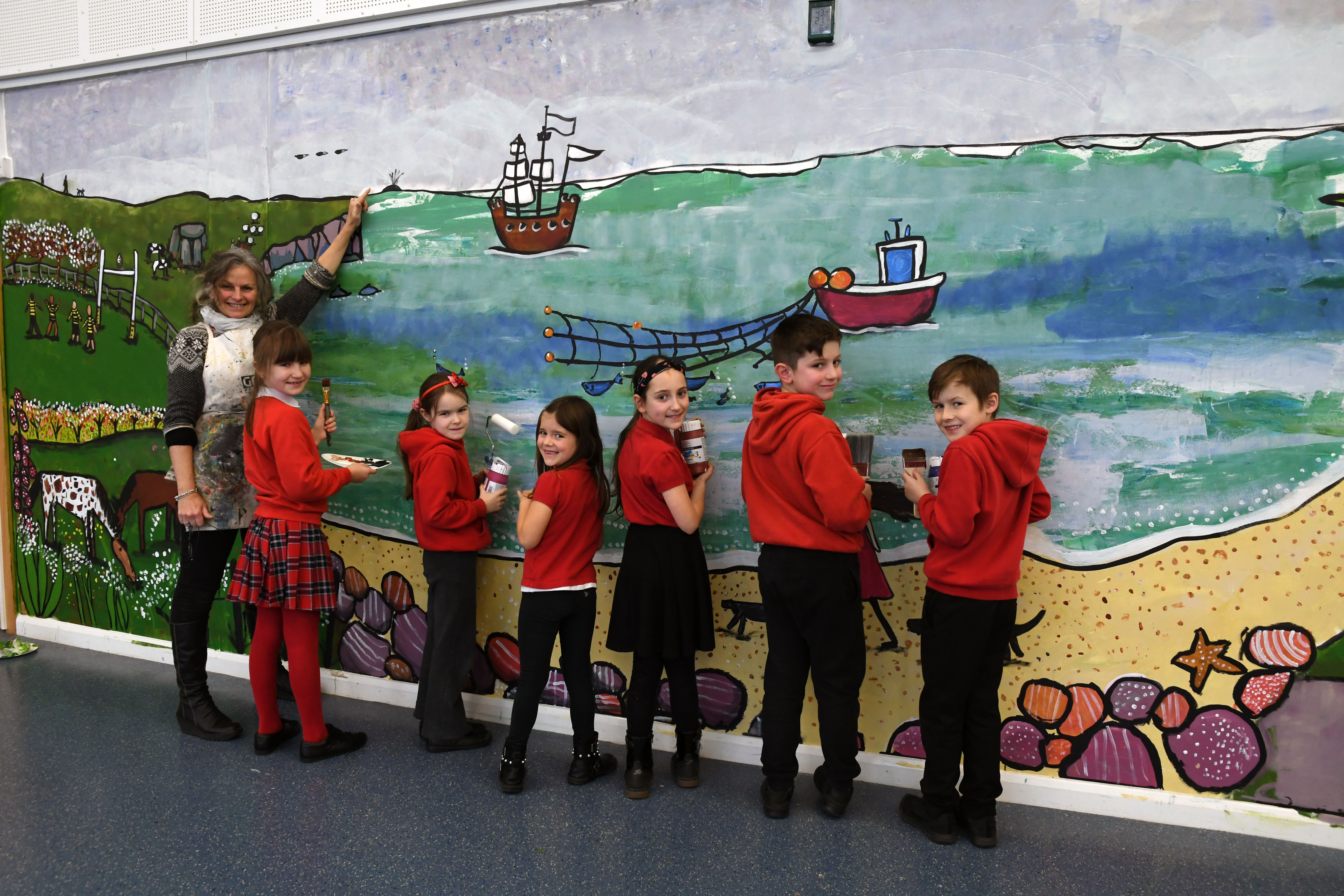 A vibrant new mural has been unveiled at Ysgol Croesgoch depicting diverse aspects of the local area.
Created by pupils with the help of local artists, the work is part of a school project to find out what Croesgoch and the surrounding area means to the children and wider school community.
"The idea originated from pupils' feedback in their school council meetings," said headteacher Kate Moore.
"It was evident that the pupils had so much that they wanted to express and so it was decided to capture this in a whole school painting project in the school hall."
Local artist Helen Elliott and potter Jennifer Hall were invited to help the pupils develop their creative skills.
The first workshop involved bespoke teaching of skills followed by five further workshops where pupils were able to express their identity and belonging to Croesgoch on the painting.
"It was such a humbling experience, to observe all pupils engaging in the activity, and being able to communicate their views so confidently," said Kate. 
The mural was unveiled to parents and the local community at Ysgol Croesgoch's Christmas Fayre on Tuesday (19th November).
"It's been a wonderful opportunity for all of the community to be able to be involved in this project," said Kate.
"The children are incredibly proud of their work, which is something that has motivated them to find out about their locality. The school hall is transformed."
She added that it was important for her that the community is involved in developing the school and moving forward together, as in their motto 'Symud ymlaen gydai'n gilydd'.
"The project allowed learners meaningful experiences through which they were able to gain an understanding and an appreciation of the diverse community in their local area, learning about their own culture and society as well as those of other people."
Pictured above is artist Helen Elliott with pupils in front of the new mural.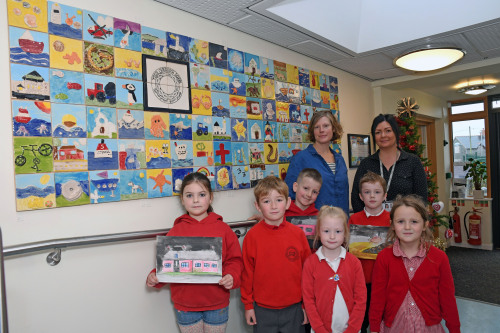 Several workshops were held as part of the project. Pictured are some pupils with the artwork together with Jennifer Hall and Kate Moore.