Coastlands pupils wow at Disneyland Paris trip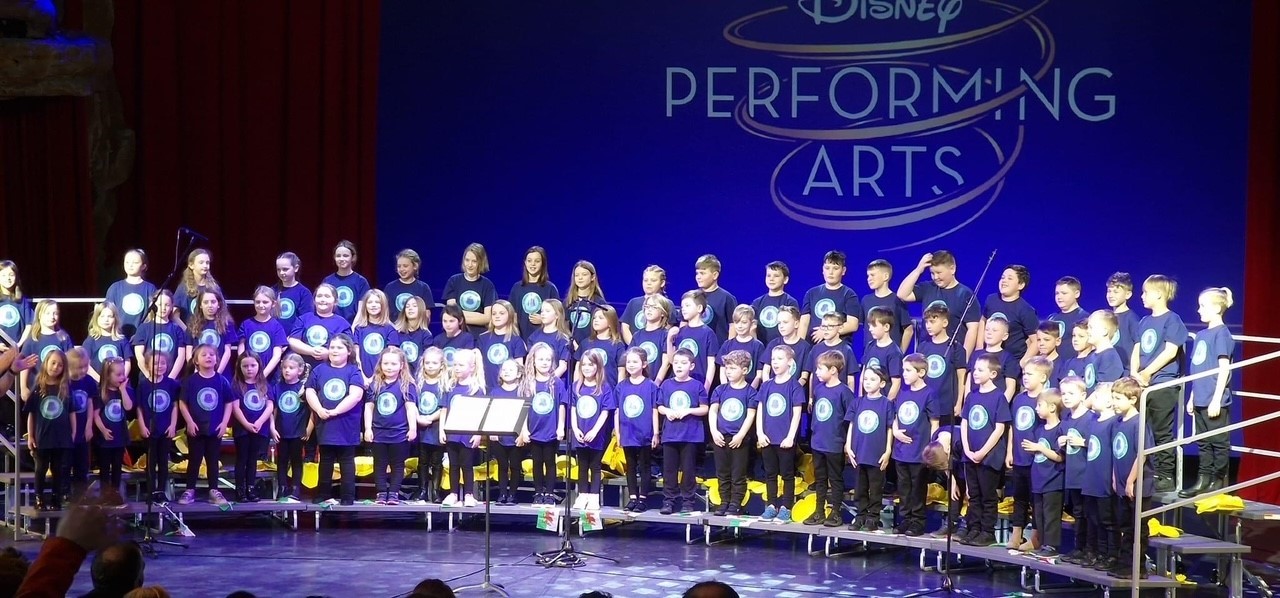 Coastlands CP School pupils sang their hearts out and wowed an audience at Disneyland Paris recently.
The 73 pupils who took to the Videopolis Theatre stage as part of Disney Performing Arts, which offers the opportunity for groups to experience working with the Disney technicians and performing on a professional stage.
The children received a standing ovation after their performance on Thursday, 2nd March and Disney staff praised not just the standard of singing but also their impeccable behaviour.
Head teacher Sonja Groves said the children, aged five to 11, were wonderful ambassadors for Pembrokeshire.
"Disney staff said it was almost unheard of for children as young as five to reach the required standard to perform there. They sang their hearts out and were amazing. To say I am bursting with pride is an understatement.
"It was amazing to see so many different nationalities cheering and clapping for us and I was humbled at how many compliments I received about the group," said Mrs Groves.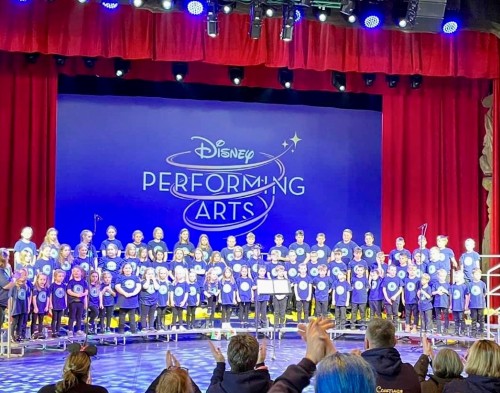 Their eclectic performance of eight songs including Sosban Fach and hits from Encanto followed an exhaustive audition process.
A group of around 230 people went on the five day trip with parents, siblings, and other relatives accompanying the children, who also enjoyed an extremely memorable trip to the world famous amusement park.
The school worked hard to raise funds for the trip – participant hoodies and performance t-shirts were sponsored by Valero – holding events including curry, bingo and disco evenings, a sponsored walk and beach clean, raffles along with generous donations from the community.
Cabinet member for Education and the Welsh Language, Cllr Guy Woodham, said: "Congratulations to Coastlands CP School pupils who have worked so hard in preparation for their fantastic performance at Disneyland Paris.
"This really was a once in a lifetime opportunity and all involved should be extremely proud of themselves."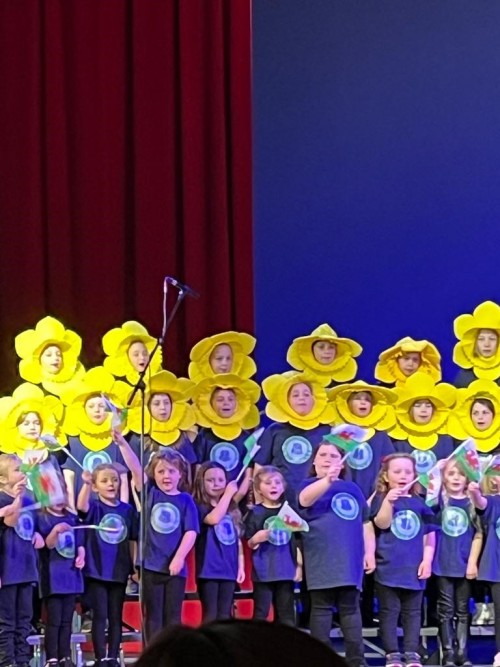 ID: 9767, revised 14/03/2023