Clubs Presented with Insport Awards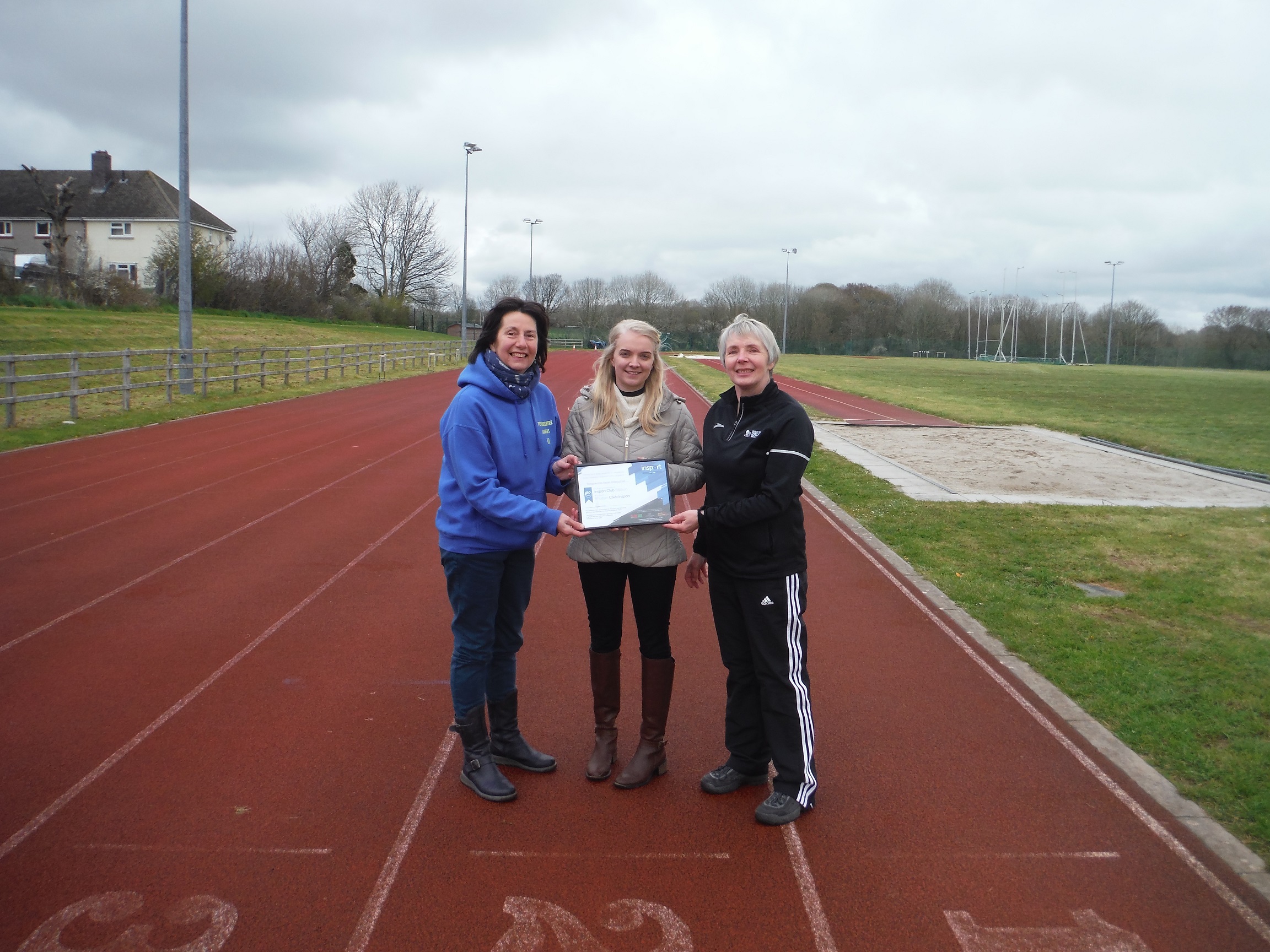 Pembrokeshire Harriers Athletics Club and Kilgetty football club have both gained their insport Ribbon award. 
The programme designed by Disability Sport Wales (DSW) supports clubs in developing inclusive provision, opportunity and practices which will ensure that disabled people gain access to the level of participation and performance they require.  
Pembrokeshire Harriers Athletics club are now working in partnership with Sport Pembrokeshire and Disability Sport Wales by setting up a junior Disability Athletics Hub for children with a physical or visual impairment. 
The club also have athletes with a variety of impairments at their regular club sessions.
The Hub will be an introduction to the track and field in small numbers before progressing to these sessions.
Kilgetty AFC, which is already a FAW Trust Gold Accredited club, is improving its understanding of the pathways available to some of their players with impairments already training at the club.
Angela Miles, the disability sport officer for Pembrokeshire County Council, presented both clubs with their award.
"The insport programmes are having a huge impact in Pembrokeshire with 25 clubs achieving at least the minimum standard of Ribbon, with a further 17 signed up to the programme," she said.
Pictured (above) are Rhian Homer and Liz Rowlands from the Pembrokeshire Harriers with Angela Miles.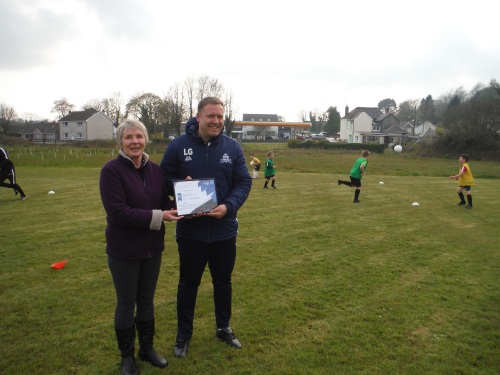 Pictured (above) is Lucas Gamble from Kilgetty AFC with Angela Miles.