Carers Week: Covid response underlines importance of carers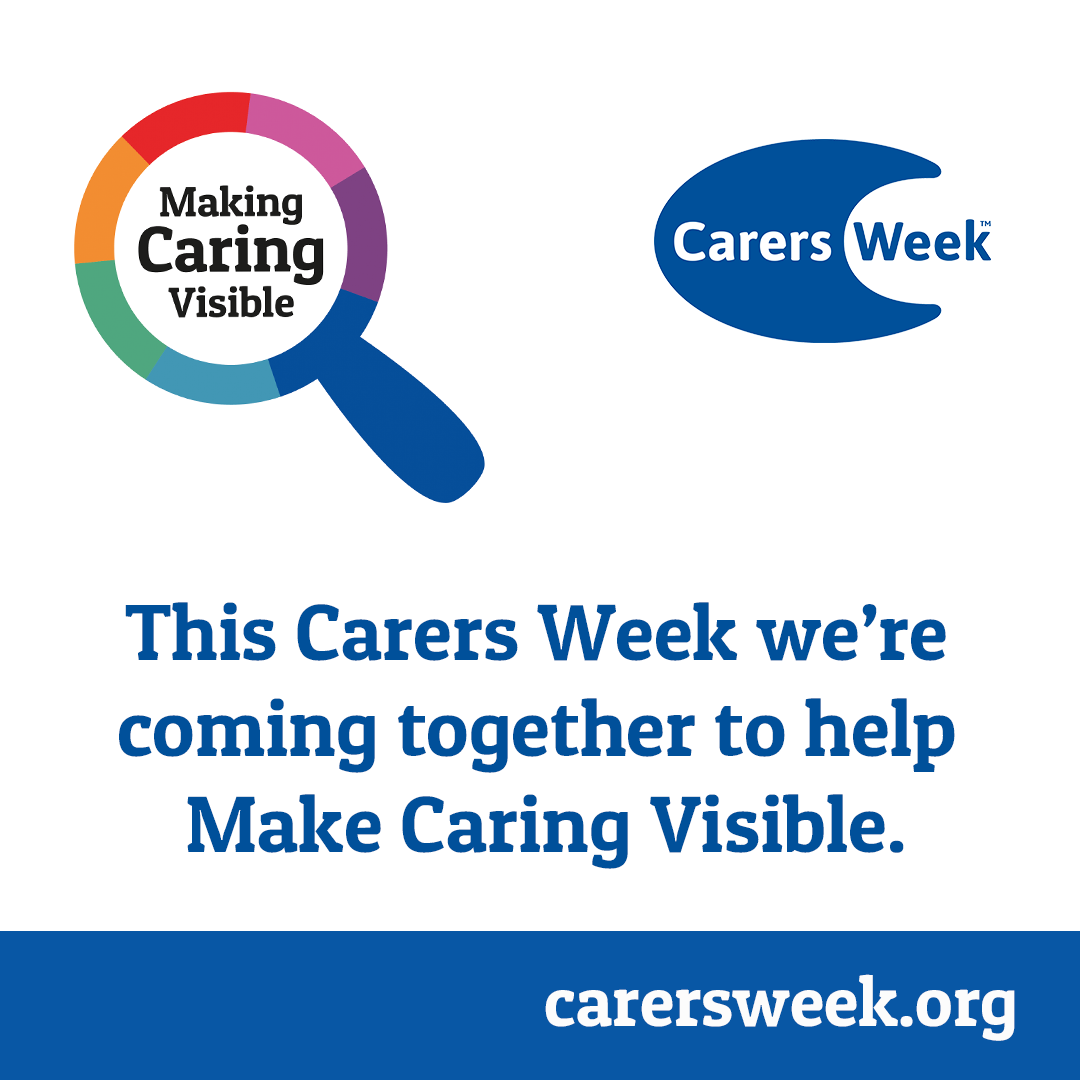 'Making Caring Visible' is the theme of next week's National Carers Week – a message that has taken on extra significance during the Covid-19 response.
Carers Week (June 8th – 14th) aims to raise awareness of caring, highlight the challenges unpaid carers face and recognise the contribution carers make to families and communities.
It also helps people who don't think of themselves as having caring responsibilities to identify as carers and access much-needed support.
During the Covid-19 outbreak many people have taken on more caring responsibilities for their relatives and friends who are disabled, ill or older and who need support.
Carers Week aims to recognise them for the difficulties they are experiencing, respected for all they are doing, and provided with information, support and understanding.
The coronavirus pandemic has unfortunately put a stop to some Carers Week events and activities co-ordinated on behalf of Pembrokeshire County Council by Pembrokeshire Carers information and Support Service (PCISS).
These activities are usually run by various voluntary and community organisations across the County.
However, there are still a range of activities taking place and promoted jointly with Hywel Dda University Health Board, Hafal and PAVS - Pembrokeshire Association of Voluntary Services.
To celebrate carers week PCISS asked carers to highlight their role as part of the "Making Caring Visible" theme.
Carers have made videos and podcasts that give their thoughts about making unpaid carers more visible.
They include university student Jack who helps care for his grandmother.
Jack says a simple phone call or text message can make a huge difference to an older person.
Another video, by Karen who cares for her mother, urges other unpaid carers to reach out and seek the support that is available.
The videos, plus other information, support and resources, are on a new PCISS webpage created as part of Carers Week https://www.hafal.org/making-caring-visible-in-2020/
PAVS is holding a daily online tea party for carers across the County.
The chance for carers to enjoy a cuppa together will take place each day via Zoom – Monday 8th to Friday 12th - between 3pm and 4pm.
Those taking part are asked to have an item of interest to share with the group.
For joining instructions, email communityconnectors@pavs.org.uk
One of those planning to take part is Cllr Mike James, the Vice Chairman of Pembrokeshire County Council.
Cllr James is also the Council's Carers Champion and Chairs the Pembrokeshire Carers Partnership Board.
Cllr James said: "It is a shame that the Covid-19 outbreak has curtailed some of the events and activities planned to mark Carers Week but the theme of Making Caring Visible could not be more apt or timely.
"All across the County throughout lockdown, people have been caring for loved ones and helping friends and neighbours.
"This has been an important glimpse into the lives of around 15,000 unpaid carers in Pembrokeshire for whom caring and supporting others is part and parcel of every day life.
"My hope is that Carers Week throws a spotlight on the incredible work being done by carers day in and day out."
Another area of focus for the event will be on young carers.
Young carers have experienced isolation during lockdown by being remote from their usual support networks.
This is something Action for Children, who manage services for young carers across Pembrokeshire, have been working hard to tackle.
To help promote Young Carers Wellbeing, working with Pembrokeshire County Council, Action for Children will be distributing £15 vouchers to all young carers in Pembrokeshire.
They can choose from a voucher to buy additional mobile phone data, Hobbycraft voucher for arts and craft supplies, iTunes voucher or similar or book voucher.
Cllr Tessa Hodgson, Pembrokeshire County Council Cabinet Member for Social Services, said: "My message to all carers this Carers Week is simply this: Thank you so much for everything you do. Your efforts are recognised and hugely respected.
"I hope Carers Week acts as a catalyst to ensure all carers get the information and support they need to help them help others."