Canopy Work Completed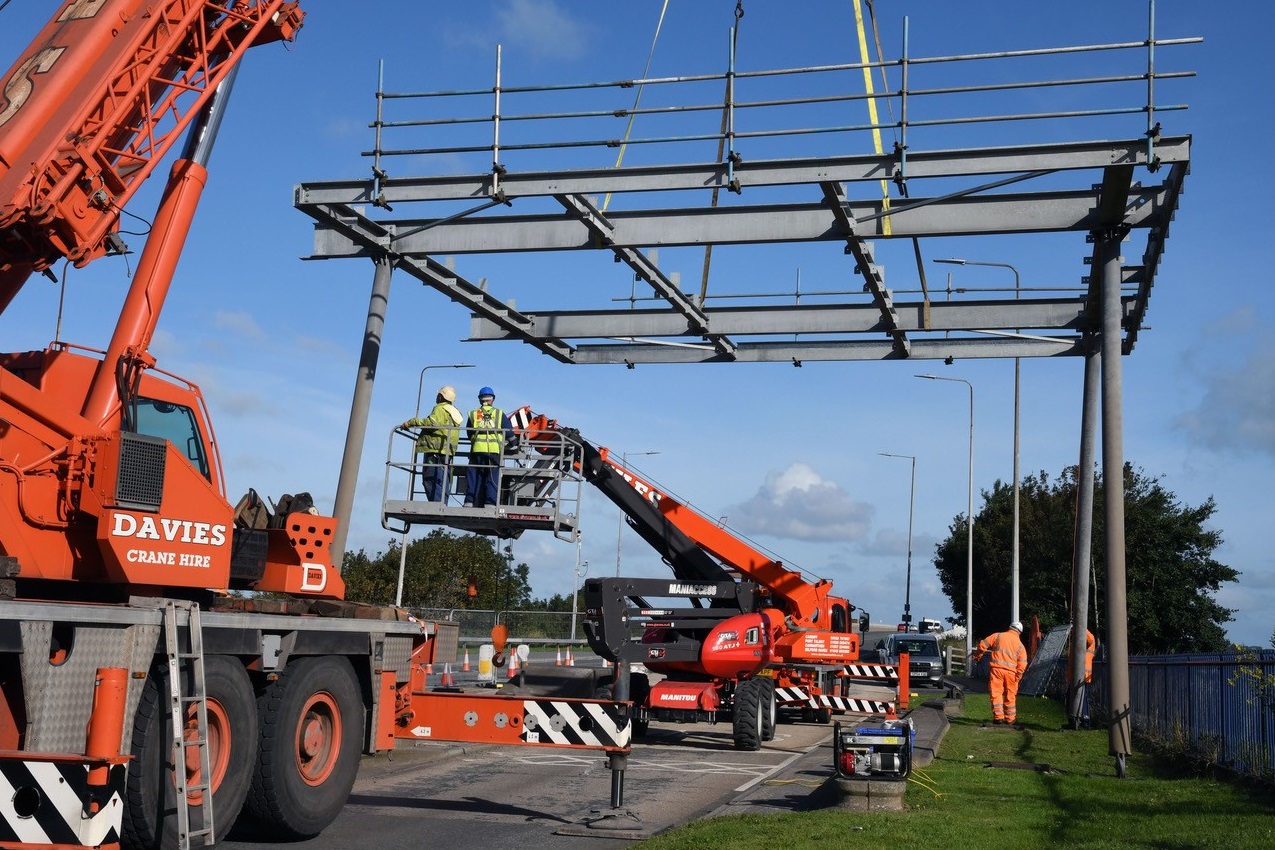 Work to remove the canopy which covered the former toll booths on the Cleddau Bridge has been completed.
The contractor for the work was Kingswood Engineering of Pembroke Dock.
The last vehicle to pay a fee to cross the Cleddau river drove through the toll booths on 28th March.
At the time, the occasion was hailed as "historic" by Pembrokeshire County Council Cabinet Member for Economy, Paul Miller.
"From now on individuals who need to cross the bridge everyday will save at least £6 a week on their crossings," he said. "That could easily add up to an extra £270 a year in local people's pockets."
The Welsh Government announced in 2017 that it would be scrapping tolls.
Under the agreement with the County Council, Welsh Government will pay the Authority £3 million a year for the next 20 years to cover the loss in revenue plus a one-off payment to cover the removal of the toll booth infrastructure and staff redundancy costs.