Bulky Household Waste Collections are re-starting on a restricted basis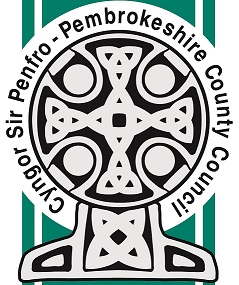 Households across Pembrokeshire are now able to request a bulky household waste collection.
The collection of bulky household items is undertaken by Pembrokeshire FRAME, a local charitable organisation, on behalf of Pembrokeshire County Council.
Requests can be made by completing a Bulky Household Waste collection form via 'My Account' (your online Council account at www.pembrokeshire.gov.uk) or by calling the customer contact centre on 01437 764551.
Bulky household waste includes items like household or garden furniture, bicycles, rugs, and electrical appliances such as white goods.
A maximum of 10 items can be collected from a household at any one time. The charge for a collection of household items is £20 for 10 items or less. 
Please note a three-piece suite would be classed as three items, whereas a table and four chairs would be classed as five items.
When requesting this service, please state the items to be collected, as only specified items will be removed. We are currently unable to collect any heavy items which would require more than two people to move them, e.g. pianos etc. 
"We are doing all we can to reduce contact between the public and staff and adhere to social distancing at this time, therefore payments must be made during the booking process," said Cllr Cris Tomos, Cabinet Member for the Environment and Welsh Language.
The new guidelines for the bulky household waste collections are as follows:
Once the request has been received it will be sent to FRAME who will contact the household to arrange collection.
The items must be placed outside the property for collection. If not placed outside, they will not be collected.
However, please do not place the items out for collection until instructed to by FRAME.
The operating guidelines have been updated in line with COVID 19 guidelines, said Cllr Tomos.
"We have been working closely with FRAME to ensure these collections can resume in a safe manner for staff and the public," he said.
"Please follow all guidelines and be patient with FRAME and their employees as with the restricted service we are currently only able to undertake 60 collections per week across the County."