Birthday celebrations for 105-year-old Mrs Ivy Skeate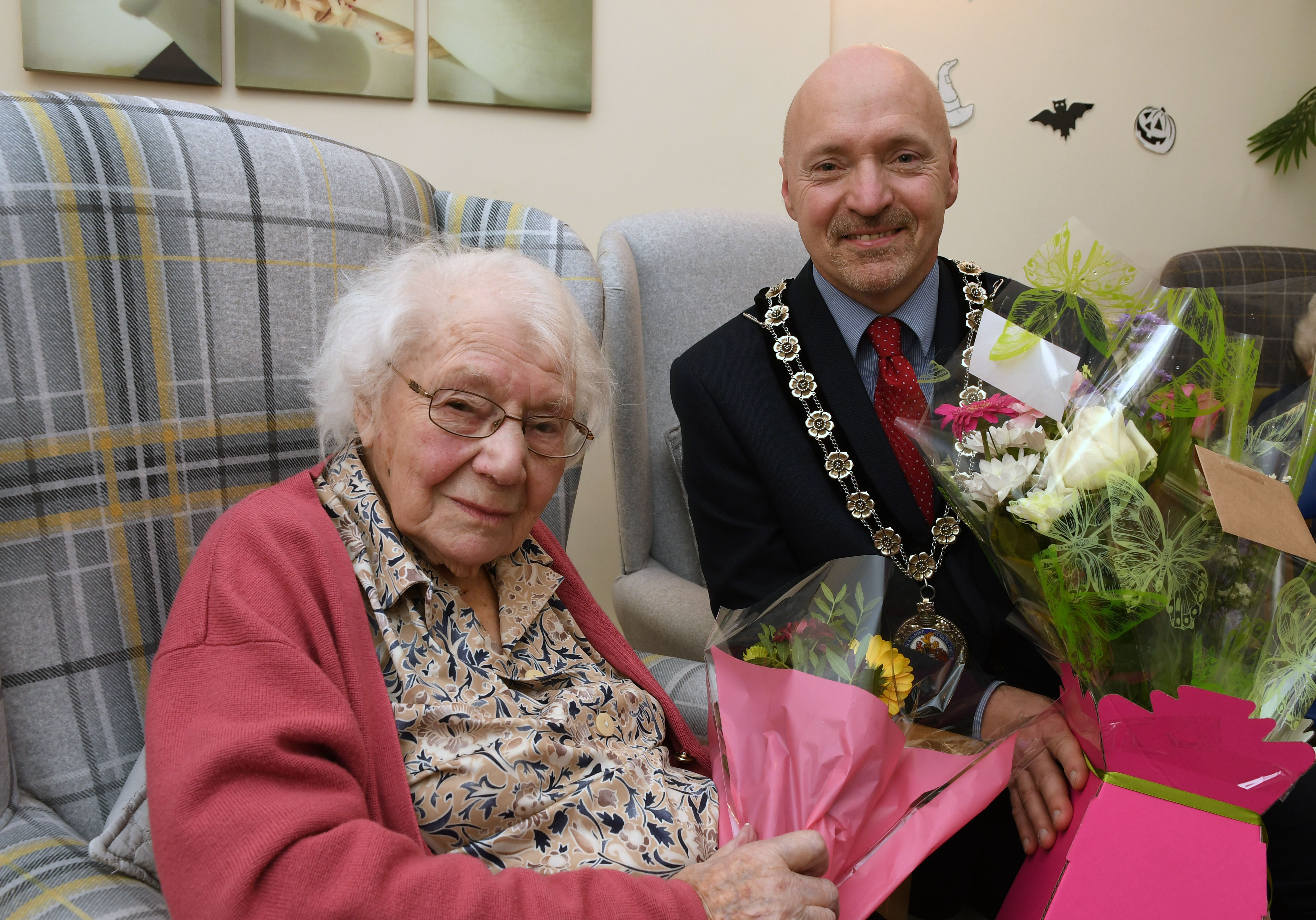 One of the oldest women in Wales turned 105 on 1 November.
Ivy Skeate of Goodwick, who formerly lived in Newport, was born in Southwark, south London, a few months after the outbreak of World War One.
While she was an infant her policeman grandfather patrolled the streets of south London giving residents the all-clear following zeppelin raids with shrill blasts of his whistle.
Mrs Skeate, a resident of Hillside for the past six years, won a scholarship to Grey Coats School, Westminster at the age of 11.
Having left there at 16 she subsequently took a job as a receptionist for Universal Pictures where she met a number of leading film stars of the day, including Lon Chaney and Bela Lugosi.
Having married James Skeate in 1938, she subsequently moved out to Surrey after the onset of the Second World War, later having two daughters.
She and her husband settled in Newport in 1966 where they ran West End Stores for many years.
Widowed in 1988, Mrs Skeate became a resident at Hillside in 2013.
She was presented with a bouquet of flowers on her birthday by Cllr Simon Hancock, Chairman of Pembrokeshire County Council.