'Best Day in School so Far'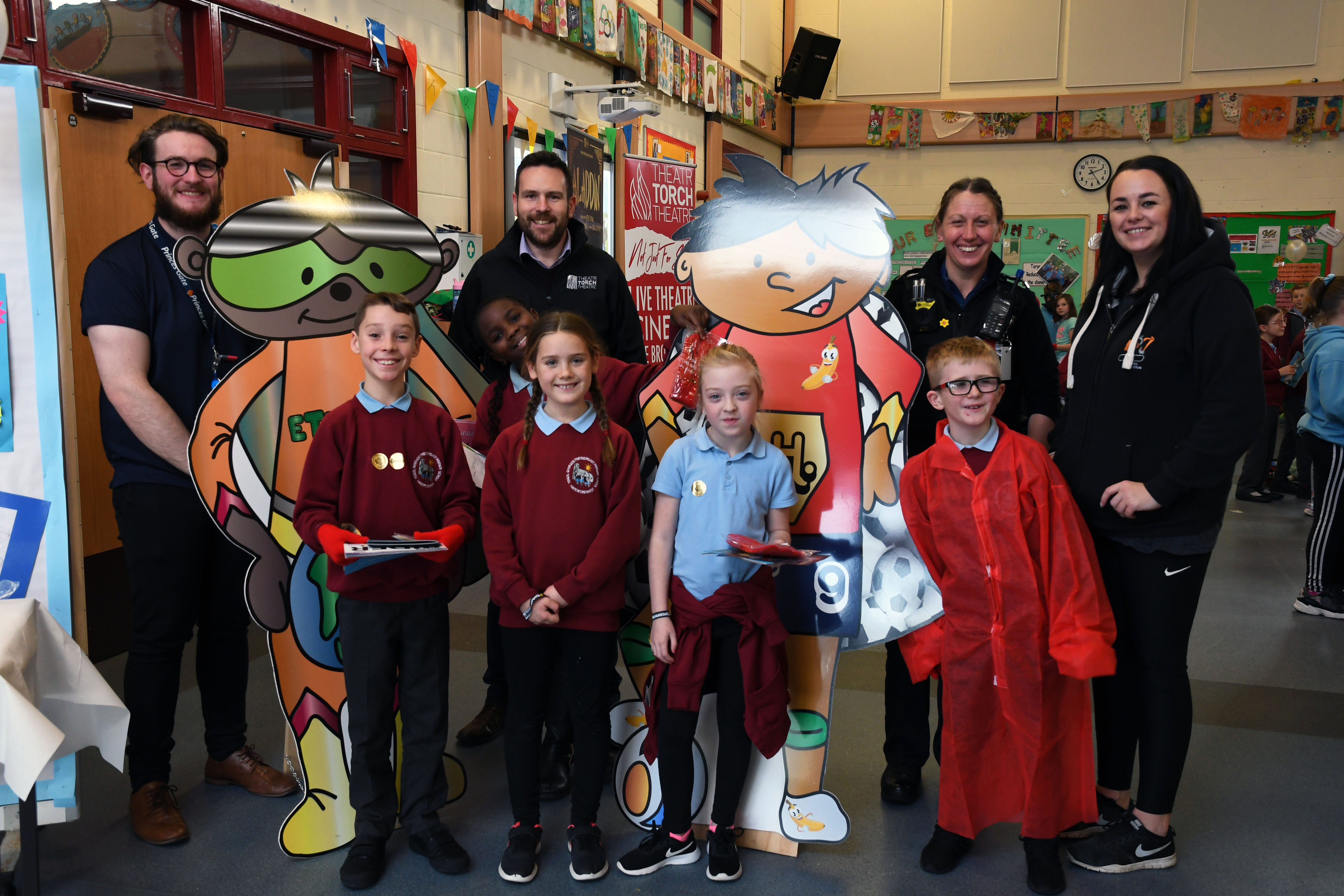 Year Four pupils at Prendergast CP School have held their own Careers Fair.
The children undertook the challenge of planning and fully organising the event inspired by this term's class topic 'Who Do You Want To Become? focusing on the world of work and looking forward to the future.
In preparation, pupils wrote emails to the head teacher, Mrs Davies, and deputy head teacher, Mr Voros, asking for permission to hold the careers fair.
Letters - drafted and written asking a variety of businesses, professionals, and public health service men and women to attend - met with an enthusiastic response.
Representatives from Princes Gate Water; Sport Pembrokeshire; RNLI Lifeguards; Torch Theatre; Horse Warehouse; Dyfed Powys Police; the Armed Forces; University of Wales Trinity St David; Haverfordwest AFC; Jewson; local charity the DPJ Foundation and a local beekeeper all attended.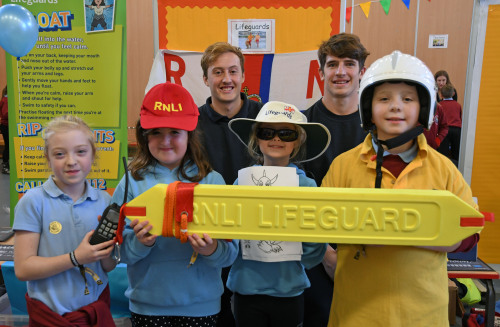 Pictured above are RNLI lifeguards with Megan, Eyvie, Millie and Iwan.
Year Four teacher, Joshua Layzell, said: "The reaction from the pupils, teaching staff and stall holders involved was outstanding.
"The hard work that everyone has put in to make it happen has been worth it. And as far as I'm concerned if just one child left the fair with a focus, or an idea of what they now want to do in the future, then I will consider the whole experience a complete success."
One of the attendees, PCSO Zoe Monk, said afterwards: "What an amazing event! I wish I'd had opportunities like this when I was in Year Four."
Another, Jac Davies from Princes Gate Water, said "It was great to see such a variety of stalls – the children are very enthusiastic about asking questions and finding out about what we do."
And one of the boys from Year 4 described it as "the best day we've had in school so far!"
In the top picture are pupils Oscar, Kemi, Lily, Megan, and Leo with (left to right) Jac Davies (Princes Gate Water); Alex Lloyd (Torch Theatre); PCSO Zoe Monk and Emma Picton-Jones (DPJ Foundation).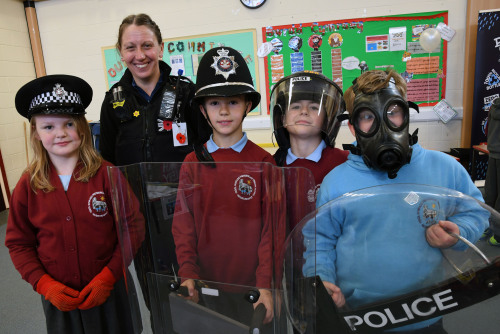 Pictured above are pupils Sarah-Jayne, Will, Neo and Jack with PCSO Zoe Monk.