Banners promote social distancing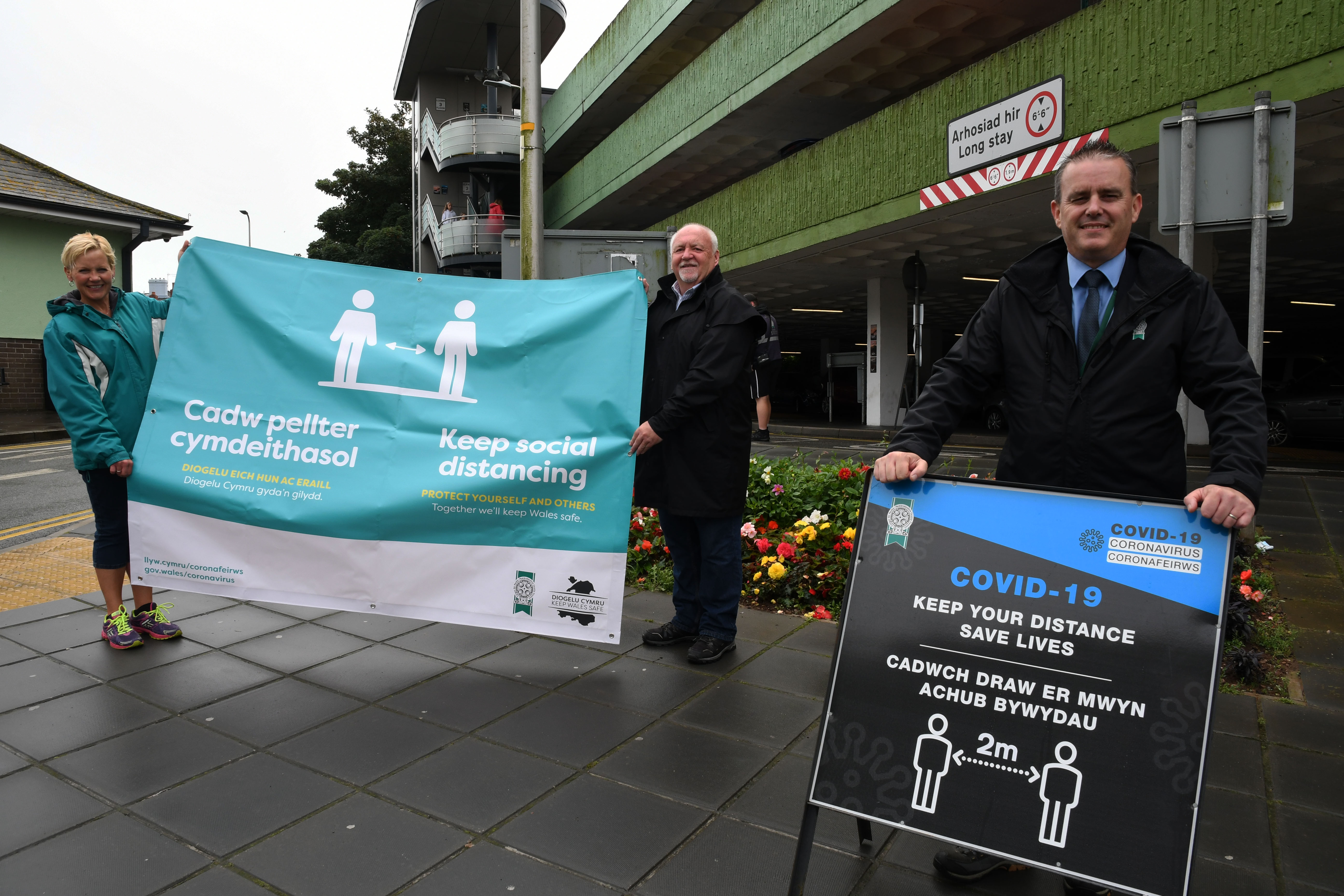 Banners promoting social distancing are currently being erected at various locations around the county.
The recognised physical distancing measure is Wales is still two metres whereas in England it has been reduced to one.
The bilingual banners bear the words Keep Social Distancing; Protect Yourself and Others and Together We'll Keep Wales Safe. They also display the Pembrokeshire County Council logo and a coronavirus information website address.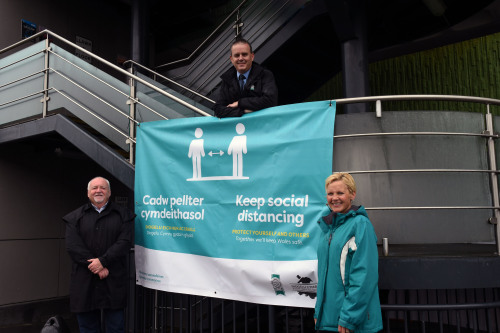 They have been produced by the Welsh Government under the Distance Aware initiative and distributed to all Welsh local authorities.
They are on display at locations in the County with a heavy footfall, including town centres and car parks.
Pictured with one of the banners outside Tenby's multi-storey car park is Pembrokeshire County Council Cabinet Member Phil Baker with the Authority's Head of Infrastructure, Transport and Environment, Darren Thomas and Tenby Mayor, Councillor Sam Skyrme-Blackhall