Anti-bullying programme to run in schools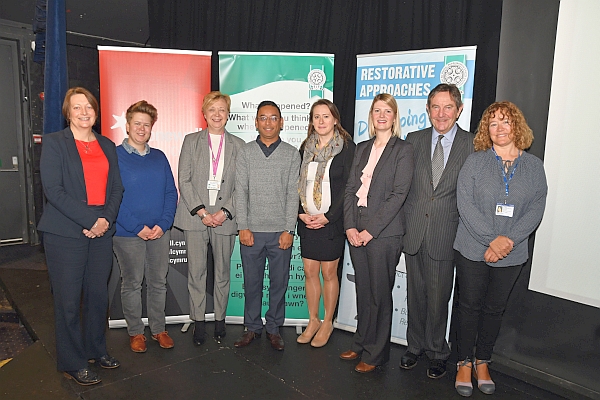 A new tool to combat bullying in schools is being piloted in Pembrokeshire.
The internationally recognised kiVa anti-bullying programme is being initially rolled out in eight primary and secondary schools in partnership with the Dyfed-Powys Police and Crime Commissioner's office.
If, after a trial period of 12 months, it is deemed a success it will be launched in other schools in the county.
The programme, which originated in Finland, is being trialled at Milford Haven and Greenhill (Tenby) secondary schools and six primary schools: Narberth; Saundersfoot; Ger-y-Llan (Letterston); Pennar and St Mary's RC (both in Pembroke Dock) and Gelliswick (Milford Haven).
The two secondary schools will be among the first in the UK to introduce the programme
The scheme was announced at a recent 'Promoting Equalities and Preventing Bullying' event at Pembrokeshire College attended by parents, governors, school staff and representatives from various agencies.
The main aim of the event was to demonstrate the wide range of multi-agency approaches currently being deployed to tackle bullying and discrimination of young people in all its forms.  
Among the speakers was the Children's Commissioner for Wales,Sally Holland, who welcomed the introduction of the kiVa programme.
She also presented 'Sam's Story', the first-hand experiences of bullying as told by children and young people themselves.
Caption
Officially launching the event and the kiVa programme in Pembrokeshire schools are (left to right): Sally Holland; Sarah Lynne (Stonewall Cymru) Kate Evan-Hughes (County Council Director for Children and Schools); Sunil Patel (Manager Show Racism the Red Card); Alison Perry (Police and Crime Commissioners Office);  Bethan James (Dyfed-Powys Police Schools Programme Manager); County Councillor David Lloyd (Cabinet Member for Education and Lifelong Learning) and and Liz Western (Senior Public Health Officer).