Advice on scams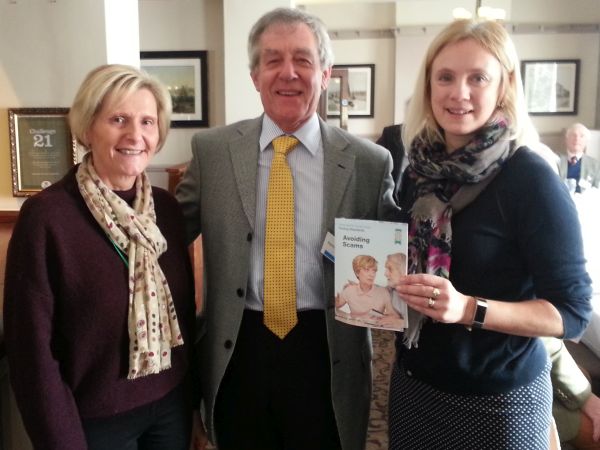 Jane Gale and Glenda Thomas of Pembrokeshire County Council Trading Standard's Consumer Safety section recently attended a Milford Haven Probus Club meeting to talk about 'Avoiding Scams'.
Jane described the most common current scams by telephone, SMS, email, online, post and doorstep and how to guard against them.
Club members raised questions and shared their experiences including one who was a victim. No one thought admitted to falling for a social media-based scam.
If you, a relative, friend or neighbour have been targeted by a scam – even if you did not fall victim – Jane and the team at Trading Standards would like to hear the details. Call 03454 04 05 06 to report scams
More information about scams and how to guard against them can be found at the website: https://www.friendsagainstscams.org.uk

Caption
Glenda Thomas and Jane Gale with Hamish Ferguson, President Elect Milford Haven and District Probus Club.