Abuse highlighted in National Safeguarding Week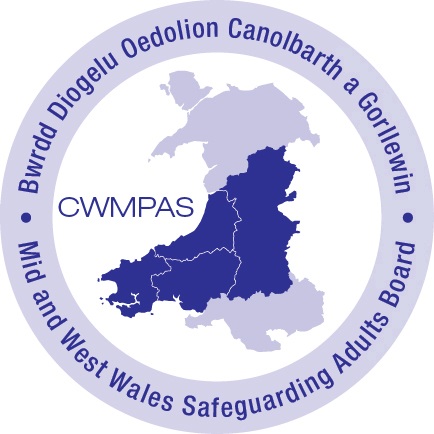 Adults who are at risk of abuse and neglect are the focus of the 2018 National Safeguarding Week in Mid and West Wales taking place between 12th and16th November.
A wide-ranging programme is taking place across Pembrokeshire, Ceredigion, Carmarthenshire and Powys, including conferences, engagement events and workshops.
The programme has been co-ordinated by CWMPAS and CYSUR, the Mid and West Wales Regional Safeguarding Board.
They will be seeking to raise awareness of different types of abuse and exploitation including criminal, sexual and financial exploitation, trafficking and modern slavery.
As part of the Board's priority to engage with adults at risk, it will be hosting a regional conference on Thursday, 15th November at Halliwell, Trinity St David, Carmarthen.
This event will see the launch of two significant pieces of work completed by the Safeguarding Board in the last year.
The conference will be also be addressed by a number of high profile speakers including Baroness Finlay, the Deputy Speaker in the House of Lords and Chair of the National Mental Capacity Forum, and Margaret Flynn, chair of the National Independent Safeguarding Board.
For full details on the National Safeguarding Week 2018 programme in Mid and West Wales, please view:
·         Facebook:  CYSUR - Mid & West Wales Safeguarding Children Board
·         Twitter: @CYSURCymru and @CWMPASCymru
·         the following website address will be active during National Safeguarding Week: www.cysur.wales/home/national-safeguarding-week-2018 or cysur.cymru/cartref/wythnos-diogelu-genedlaethol-2018 
Events taking place in Pembrokeshire include:
Monday 12th November
Launch of a suicide awareness and prevention training module in conjunction with the DPJ Foundation which supports people in rural communities with poor mental health. Staff from Pembrokeshire's Integrated Safeguarding Service will promoting this as well as providing information in the reception area of County Hall, Haverfordwest.
Tuesday 13th November
Pembrokeshire's Junior Safeguarding Children Board (Junior Safeguardians) will be holding its third annual Safeguarding Conference for Young People at Pembrokeshire Archives in Haverfordwest. Promoting resilience is theme of the day and the young delegates attending the conference will receive a newly designed module, entitled Keeping Children, Young People and Adults Safe in Pembrokeshire. as well as completing a workshop with the Charlie Waller Memorial Trust.
Wednesday 14th November 
The Hywel Dda University Health Board will be hosting an engagement event at Withybush Hospital, Haverfordwest, with a stall and information display jointly supported by members of the Adult and Children's safeguarding teams. This will highlight current safeguarding issues and provide details on how to access information and support.
Friday 16th November
Pembrokeshire's Junior Safeguardians will be developing a series of photographs to showcase their week of events and sharing them on social media platforms.