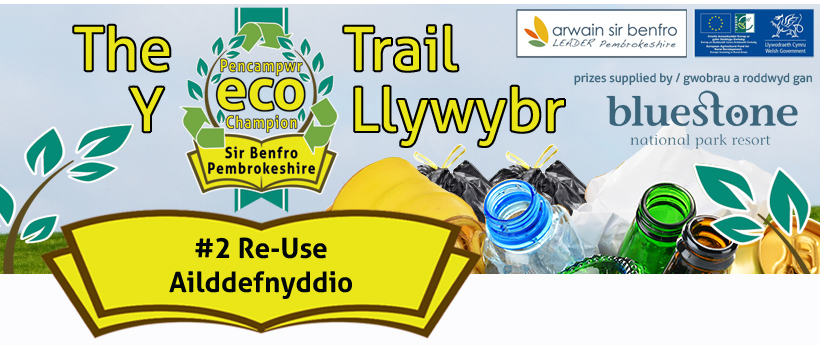 #2 – Re-use.
By reusing items around the house or by buying second hand you can do your bit to reduce the amount of waste thrown away into landfill.
Even if you have unwanted items at home, it's very likely that they can be reused by someone else once you have finished with them.
There are loads of simple changes you can make around the house to reduce the amount of waste you produce. Try these:
Repair - before you throw away broken items, ask yourself can they be repaired? Bicycles, furniture, computers, electrical appliances, shoes and clothes could be repaired at a fraction of the cost of buying new. Every year an estimated 2 million tons of waste electrical and electronic items are discarded in the UK.  
Hire the items you need - if it's the kind of equipment you only use occasionally e.g. high pressure cleaner, wall paper stripper, carpet cleaner - why clutter up the house?
Buy 'pre-loved' - instead of buying brand - There are plenty of exchange websites like ebay, gumtree, freecycle and free ads papers where you can pick up unwanted items such as furniture, books, tools etc for a fraction of the cost of buying new. Older things were built to last!
Sell unwanted items - Your unwanted items may be just the thing for someone else, try selling them on an exchange website or at a local car boot sale?
Question #2: How many tons of electrical/electronic items are thrown away in the UK every year?
Make a note of your answer and continue the Eco Champion Trail.