Employability Support
Supporting Employability is the single point of access for the employability projects that work alongside the Supported Employment Programme:
Workways+
Tackling in Work Poverty
Local Supported Employment Initiative
The We Can Project
The In Work Support Service
UKSPF Supporting Employability
Looking for work?
If you live or work in Pembrokeshire and have a barrier to employment including disability, long term health condition or additional support needs, then we will help you access advice and a wide range of support tailored to your individual needs to
Improve your skills and knowledge to gain or retain work
Get you into work
Help you stay in work
Looking to recruit?
We can work in partnership with employers to support recruitment including pre-employment initiatives and funded paid work opportunities preparing local people to meet your skills and business requirements. We also support small and medium sized businesses with health and wellbeing programmes for existing employees and improvements to equality and diversity in the workplace.
For more information:
call: 01437 776609
e-mail: getinvolved@pembrokeshire.gov.uk
You can refer yourself or someone else by completing and returning a referral form, sending an email or by giving us a call.    
To make a referral to any project use the Supporting Employability referral form:
 Find out more about some of the projects:
The details you provide will be reviewed, you will be contacted to discuss your needs and signposted to the most appropriate project.   
You can find our privacy statement at Departmental Privacy Notice
Projects included in the Supported Employment Programme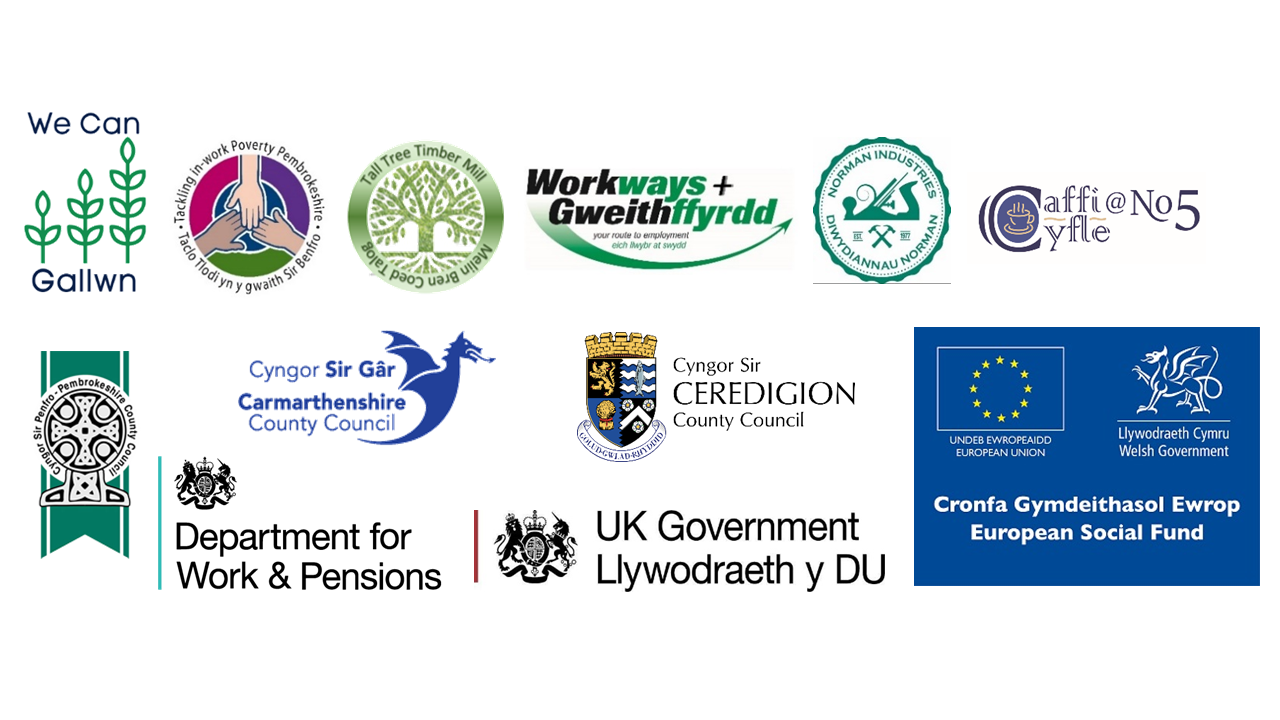 ID: 7459, revised 19/06/2023
Print