Council responds to reports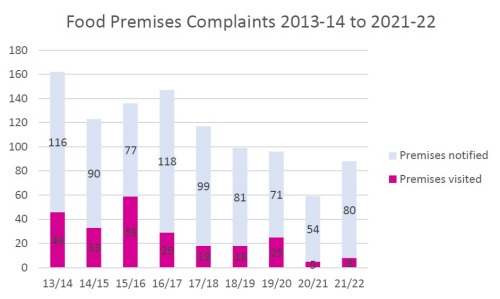 Responding to both the CSSIW and the Estyn reports, the Leader of Pembrokeshire County Council, Councillor John Davies, said:
"I want to make it clear at the outset that the safeguarding of our children and young people is an absolute priority for everyone at Pembrokeshire County Council - members and officers alike.
"It is now and it always has been.
"So it is with a sense of deep disappointment and dismay that we have received these reports.
"We are not hiding from the matters raised in these reports and I want to assure parents that we are working tirelessly to ensure children are as safe as it is possible to make them."
"There are a number of administrative procedures and processes which require improvement, some of which we have already put in place. Others will take a little longer and we are working on them.
"The Estyn report raises a number of educational issues that the Council is already addressing, particularly the need to raise GCSE standards in secondary schools.
"This was reported to the Children and Families Overview and Scrutiny Committee in November, 2010, and in April, 2011." 
Measures undertaken include improved performance analysis and reports for each school, a new assertive mentoring programme for students and more challenging target-setting arrangements.
Councillor Huw George, the Council's Cabinet Member for Children, Young People, Learning and Welsh Language, said that safeguarding children and young people was a complex and difficult area.
"It calls for decisions to be made often in difficult and stressful circumstances. Sometimes there is no absolute, perfect answer" he stressed.
"It is indicative of the difficulty of dealing with safeguarding issues that this investigation came about as the result of a much-publicised court case and subsequent conviction of a head teacher at a Pembrokeshire school.
"In this case all the available safeguards were in place and the teacher was highly respected across the entire Welsh education community. Indeed, he had also been appointed by Estyn as one of their Registered Inspectors.
"There was nothing to suggest to any of us that there was a potential that children could be harmed in this case."
There have been 25 cases over the last four years where there have been allegations against employees of abuse or inappropriate behaviour. These have been fully investigated by the Authority.
Following a very extensive investigation, CSSIW concluded that in three of these cases there was 'potentially' a risk of harm to children.
Councillor George added: "To put this into context, there are nearly 18,000 children in schools in Pembrokeshire and several thousand others below school age. The Council employs almost 3,000 people who are involved in some way with children and young people.
"But we have taken the comments by Estyn and the CSSIW to heart."
The Council has now established a Safeguarding Accountability and Improvement Board which has been instigated and will be chaired by Councillor Davies.
It will comprise Councillor George together with the Chairman of the Children and Families Overview and Scrutiny Committee, Councillor Danny Fellows, and representatives of opposition groups: Councillor Rhys Sinnett (Plaid Cymru), Councillor Sue Perkins (Labour) and Councillor Stanley Hudson (Conservative).
The Council has acquired the services of Mr Phil Hodgson, Chairman of the Welsh Safeguarding Children National Forum and a former Director of Social Services with Blaenau Gwent County Borough Council. It is also seeking to appoint two further independent experts who will act as peer advisors.
The Authority has also set up a telephone helpline for parents, children and young people who may have been affected by issues relating to the allegations of harm or abuse.
The telephone number is: 01437 776301 and will be open from 8 am to 6 pm, Mondays to Fridays.
Pembrokeshire County Council is to call a special full meeting of the Authority to discuss the CSSIW and Estyn reports.
The Authority's Leader, Councillor John Davies, said he was liaising with the Chairman, Councillor David Pugh, to hold the meeting as soon as is practicable.
"We are planning to call the meeting as soon as is practicable, bearing in mind that many Councillors and key staff are currently on holiday" said Councillor Davies.
To view the reports and a Welsh Government statement, click the links below:-
Joint investigation by CSSIW and Estyn in Pembrokeshire County Council
Written Statement - Pembrokeshire County Council (188 kb)

ID: 22859 Revised: 19/8/2011